As summer is just on our doorstep, interior fanatics are excited to use this opportunity to transform their bedrooms from dark and muted wintery tones to more summery tones.
We can expect to see brighter colours in our bedrooms, lightening it up to match it to our summertime mindset – bright and lively.
Here are 5 bedroom ideas that will inspire your summertime decoration.
Coastal
It's not every day that you get to go to the beach during the summer, however, this doesn't mean you can't try to replicate the beachy, coastal vibes in your own bedroom. You can try to opt a navy blue and white colour theme into your bedroom.
Make sure you start with a white canvas, this includes white walls and wooden flooring or furniture. Start incorporating navy blue into the bedroom by choosing curtains, pillows or even rugs in the rich, sea-inspired tones.
Lastly choose decor items such as shells, ropes and woven baskets to perfect your coastal themed bedroom for the summer.
English Gardens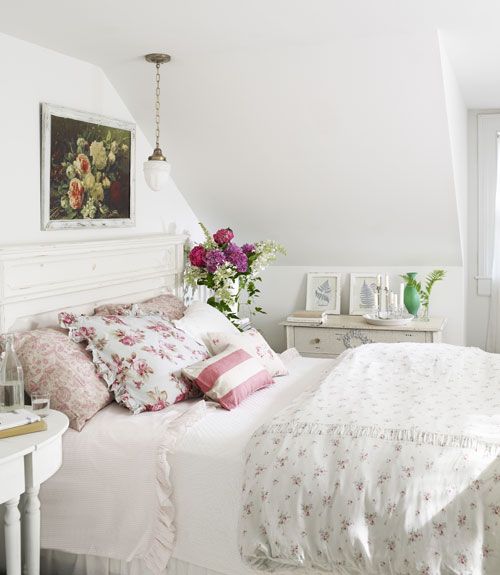 This look is all about bringing in the summer nature into your own bedroom. The English garden theme is perfect for those who want to try and incorporate some subtle patterns into their humble abode.
You can start by choosing bedroom accessories with floral patterns, to keep the decoration subtle and humble like an English garden, make sure to keep everything else simple and light in colour.
You want to give the room a light, airy feel, so make sure any wooden furniture are also light and natural. To add any further decorations to the room, you can even put some real flowers in clear vases in the room.
Tropical
If you are feeling bold and want to try a more eclectic look this summer, the tropical style would be perfect for your bedroom.
This is where you can mix, match and clash bold colours with loud prints. You can choose small interior pieces with all sorts of patterns, popular tropical patterns include flamingos, leaves and pineapples.
They can then be paired with furnishing with statement colours, like an armchair in pink or a mirror with a bright blue frame. This style is perfect for those looking for a bedroom full of fun and liveliness.
Minimalist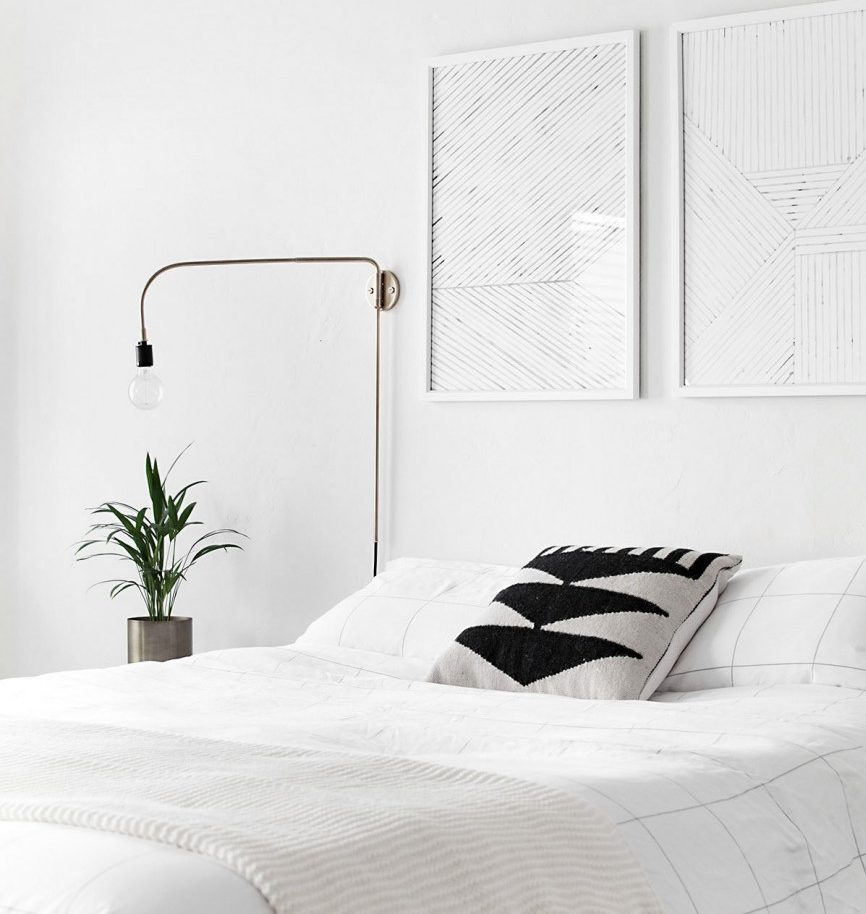 Image Source
Summer is a well-loved season because it naturally makes you feel free. To bring that feeling into your room, you can try the minimalist style.
You can achieve this summer decor style simply by decluttering and getting rid of any unused items. Keeping your desk and bedside table surfaces clear is the first step to achieving this look.
A small step up from that will be changing your bedroom's colour theme. This can be done by painting your walls to a lighter colour like light grey or white and change bedroom accessories like your curtains and duvet cover to a plain white colour.
This would immediately create an illusion of bright and airy space and give your bedroom the welcoming vibe that the summer provides.
Luxe
Luxe is a bedroom style that most people wouldn't expect for the summer season. However, who wouldn't like incorporating a bit of glamour into their room?
To create this look, you will have to use a metallic colour scheme, such as gold and silver. The colours will reflect the sunlight and bring a sense of warmth into the room.
You can consider using crushed velvet for your curtains and add a few silver framed mirrors in the room. Don't be afraid to include some glass decorations within the room too.
There are many different decor styles for you to choose from this summer, and it is up to you which one to go for.
Whether you want to lean towards the more simple, minimalist interior decor or a bolder choice like the tropical style, places like Julian Charles can offer you all sorts of stylish bedroom accessories.
Once you have redecorated your room, you will be proud to say that you have managed to bring summer into your bedroom through #MyInteriorStyling.