If you fancy giving your home a makeover this summer, why not try one of the season's biggest and brightest interior trends?  Totally tropical!    
Mix, match and clash bold colours with tropical prints and fun summery-themed items to give your home that Palm Springs feel.  Need a little inspiration? Look no further! We've shared some of our favourite interiors pieces below: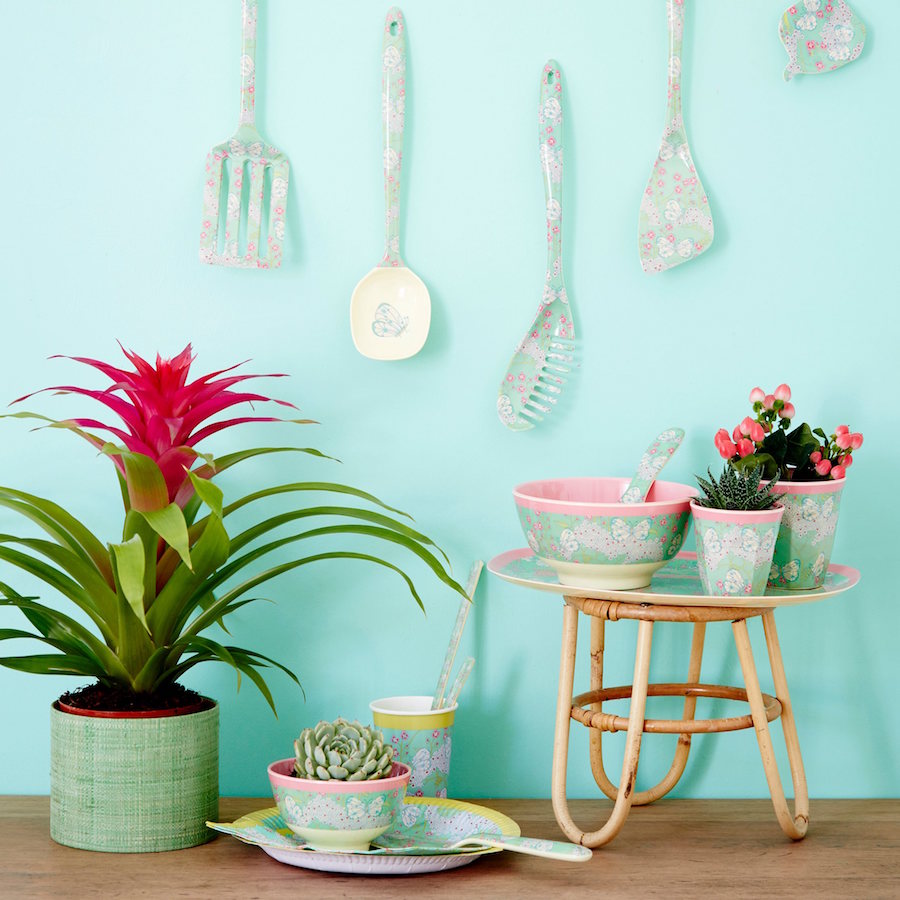 1) Tropical print cushions from Artrookie.co.uk – from £25 each.
Add a touch of the tropical to your home with a few printed pillows.  We love these gorgeous designs from Art Rookie, which are bright, bold and fun.  Add a couple to your sofa to easily transform your living room into a pretty paradise.  We just can't say no to those flamingos!
2) Garden Flamingos from Prezzybox.com – from £22.95.
Speaking of flamingos, why not add a couple to your garden?  These two cool, quirky and kitsch garden flamingos from PrezzyBox can sit on the patio or on the grass, though we think they'd look fantastic perched by the front door!  Your new feathered friends will be a great conversation starter with the neighbours too!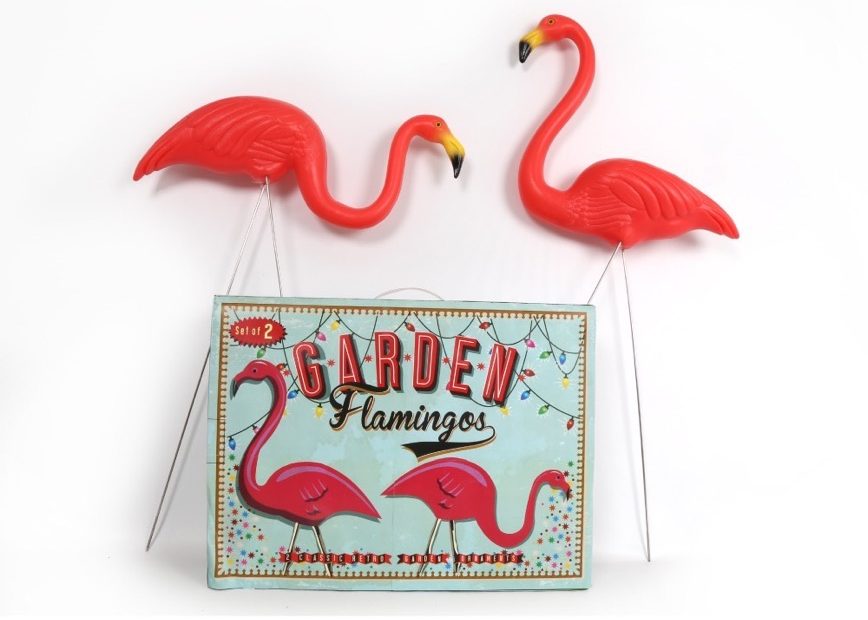 3) Flamingo Print from MiaFleur.com and Balancing Act by UrbanRoad.com.au – prices vary.
We think these beautiful prints are a tasteful way to incorporate the tropical trend into your home without resorting to some of the other bold and garish designs available on the high street.  We recommend adding them to a gallery wall feature in a hallway or livingroom.
4) Illumin Philo Pendant Light by Dyberg Larsen from Limelace.co.uk – from £89.
This stunning lampshade features layers of angular leaves that cascade down from the ceiling.  Not only will this pendant offer a warm and ambient glow in your room, it is a striking, modern and fun centrepiece.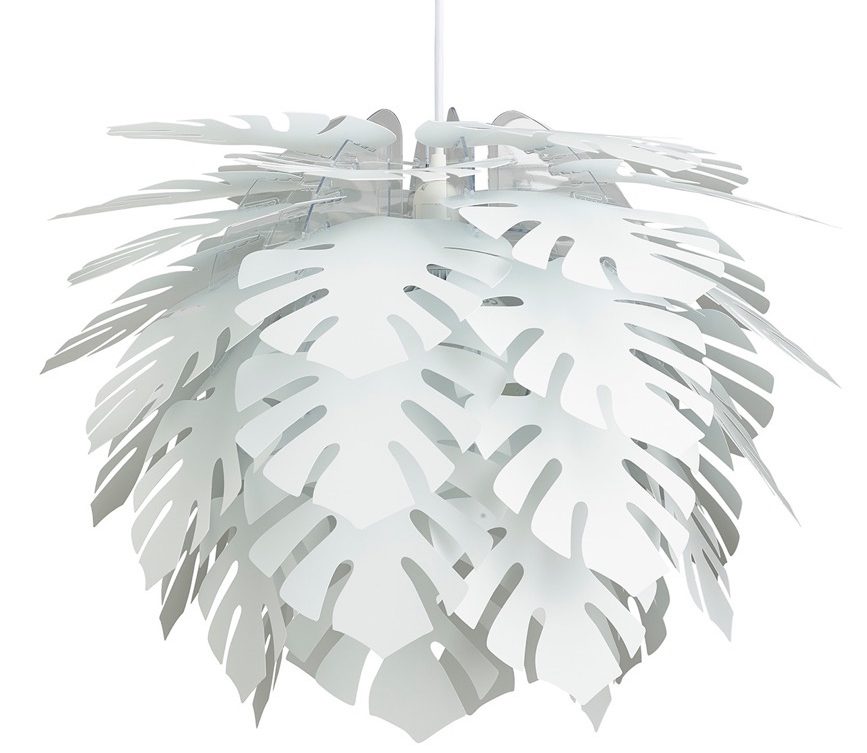 5) Felix sofa from livingitup.co.uk – from £466.65.
Who can say no to a pink sofa?  We love the Felix sofa from Living It Up.  It's bright, bold and fun.  The trendy pink colour and modern shape make this sofa a stylish addition to any home.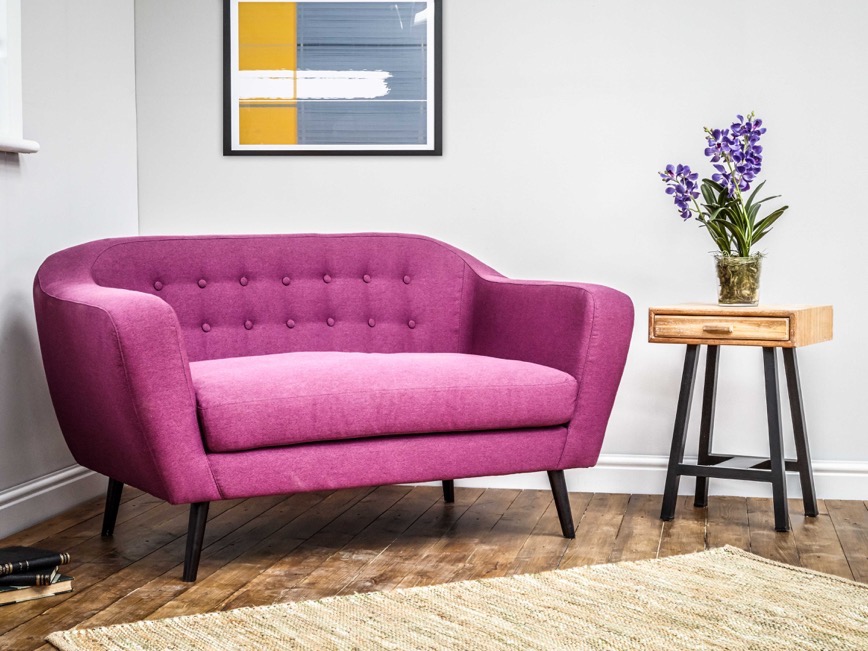 6) Malawi Basket from SafariFusion.com.au – from $65 AUD.
This vibrant pink bowl is handmade in Malawi using centuries-old crafting techniques.  It's created using an open weave technique and the fibres are coloured with natural dyes.  Safari Fusion sell the basket in varying colours and sizes, which make it perfect for mixing and matching.  Perfect for brightening up a boring bookshelf, or for adding a pop of colour to a coffee table.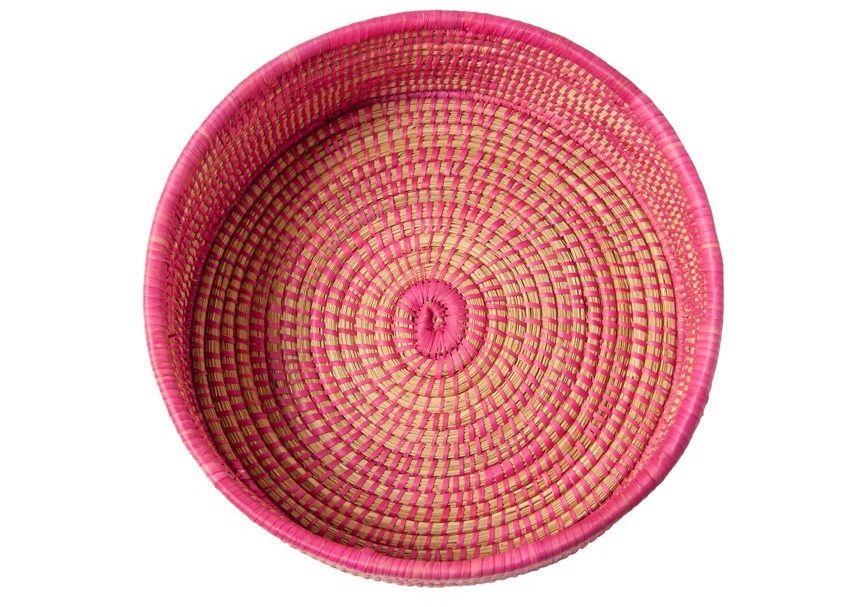 7) Banana leaves wallpaper by MINDTHEHAP from LimeLace.co.uk – from £150.
Add a touch of the tropical to any room with this funky statement wallpaper by MINDTHEGAP.  The pattern features exotic banana leaves with a vintage feel.  We love how it's styled with tonal greens and rustic textures in the photo below.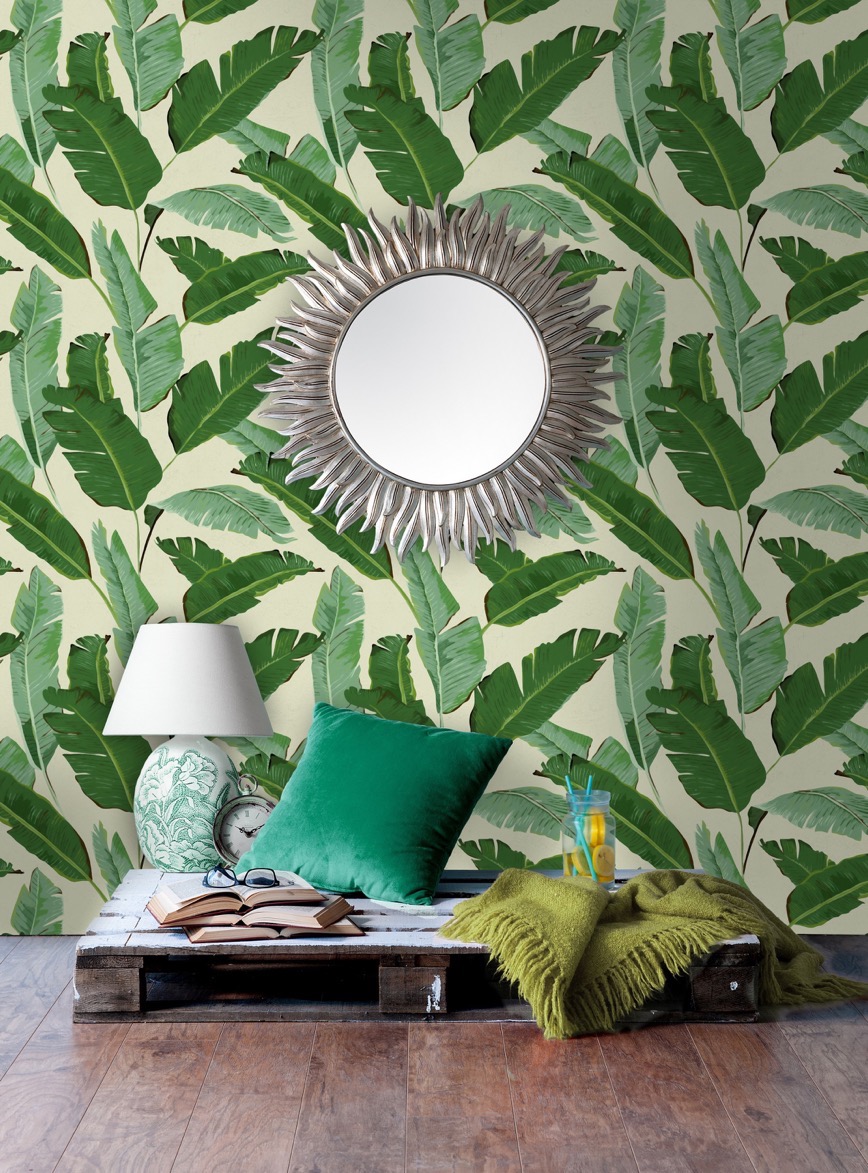 8) Parrot money box from MiaFleur.com – from £46.
Add this amusing parrot-shaped piggy bank to your tropical themed cabinet of curiosities.  Drop in your spare change and watch as the pennies turn into pounds!
9) Digital Printed animal shaped cushions from SistersGuild.co.uk – from £17.99.
We think these animal shaped cushions are simply fantastic. Each cushion is created from a drawing by famed Dutch explorer, artist and naturalist Robert Jacob Gordon.  There are four designs in total: a giraffe, a rhino, a zebra and a hippo.  Each drawing as been digitally recoloured in a bright, cheery and summery shade.