Design trends are an ever-changing and ever-evolving industry.
What is popular today may be out of style tomorrow. That being said, there are a few home decorating trends that seem to be sticking around for a while.
Here are a few of the most popular home decorating styles in the United States in 2022.
Maximalism
Maximalism is all about going big or going home. This home decoration style is characterised by bold colours, patterns, and textures. Maximalism is the perfect style for someone who loves to make a statement. If you are looking to add a bit of drama to your home, this is the style for you.
While one might assume it is the opposite of minimalism, this trend doesn't necessarily mean overpacking or over cluttering one's home. The idea behind maximalism is to not be afraid to incorporate decor items and pieces in your home which reflect your personal style.
Pro Tip: Don't go crazy with cheap knick-knacks, rather curate a collection of pieces that you absolutely love and that tell a story.
Vintage
The vintage style has been popular for a few years now and it doesn't seem to be going anywhere anytime soon. This decorating style is characterised by pieces that have a history, whether it be antique furniture or family heirlooms.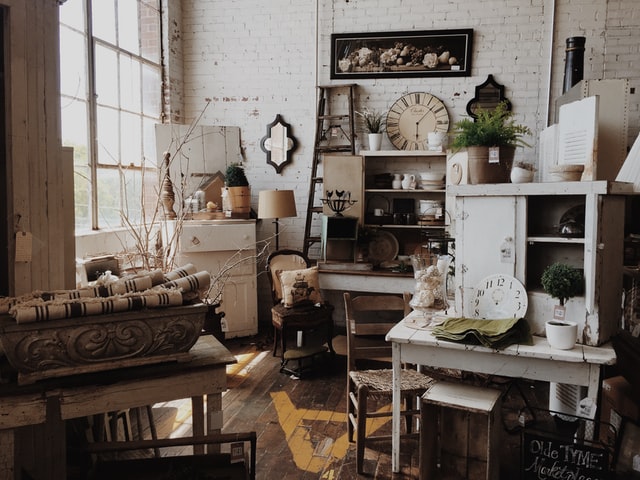 Vintage style is not only extremely popular, but it can also be a very cost-effective way to decorate one's home. The best thing is – this ancient design never goes outdated. Thanks to this generation's renewed love of thrifting, it has become easier than ever to find beautiful vintage pieces without having to break the bank.
Pro Tip: When incorporating vintage style into your home, try mixing and matching different eras and styles. This will give your space a unique and one-of-a-kind feel.
Dark Kitchens and Painted Cabinetry
While white kitchens will always be popular, dark kitchens are quickly becoming all the rage. This style is perfect for those who want a modern and sophisticated look in their home. Dark kitchens can be made to look very sleek and chic by using high-gloss finishes and black or navy cabinetry.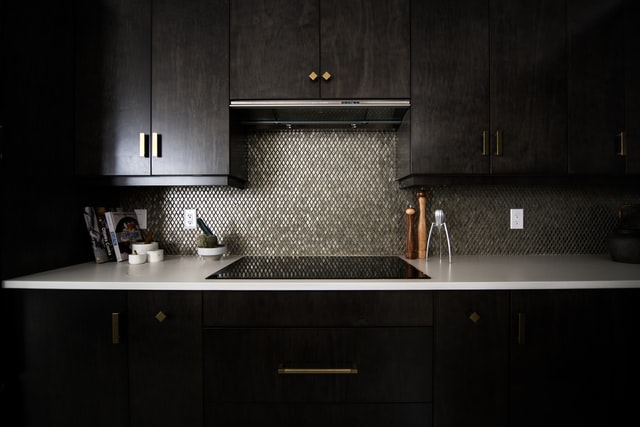 If you are looking for a way to add personality to your home, consider painting your kitchen cabinets a bold colour. Bright oranges, greens, and pinks can really add some life to a space. Just be sure that the rest of your decor is in line with the colour scheme you choose, otherwise, it may end up looking a bit disjointed.
Pro Tip: When choosing a colour for your cabinets, be sure to test it out first on a small section. This will help you to see how the colour changes in different lighting and will give you an idea of whether or not it is the right shade for your space.
Statement Furniture:
One of the biggest trends in home decor right now is statement-furniture. This can be anything from a brightly coloured couch to a boldly patterned chair. The idea behind this trend is to add a pop of colour or interesting texture to a room.
Statement furniture is a great way to express your personal style and make your home unique. However, it is important to remember that less is often more when it comes to this trend. You don't want your space to look too busy or cluttered.
Pro Tip: If you are going to incorporate statement furniture into your home, be sure to keep the rest of your decor relatively simple as this will help to create balance.
Organic and Sustainable Materials:
Sustainability is becoming important to people and this is reflected in the home decor trends of today. Organic and sustainable materials are being used more and more in both furniture and accessories.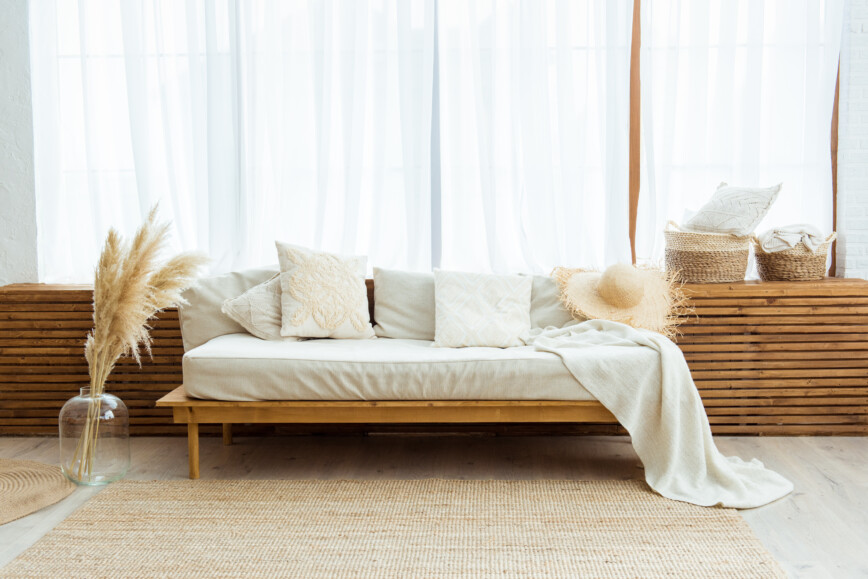 There are a number of ways that you can bring sustainability into your home. You can use reclaimed wood for furniture or accessories, choose natural fibers over synthetic materials, or go for pieces made from sustainable materials like bamboo or cork.
Pro Tip: When shopping for sustainable home decor, look for products that are certified by an organisation like the FCA – Forest Stewardship Council. This will ensure that you are getting a product that has been sourced responsibly.
While there are many different trends in home decorating, these are some of the most popular ones that you can expect to see in 2022. So, whether you are looking to update your home for the new year or are just curious about what is on-trend, be sure to keep these trends in mind.