Whether you've just purchased an older home that is a full-blown renovation project or your current property is in dire need of a refresh, we're on hand to help.
Turn your dated kitchen into a warm, welcoming and modern space for the whole family to enjoy with the advice in our article today.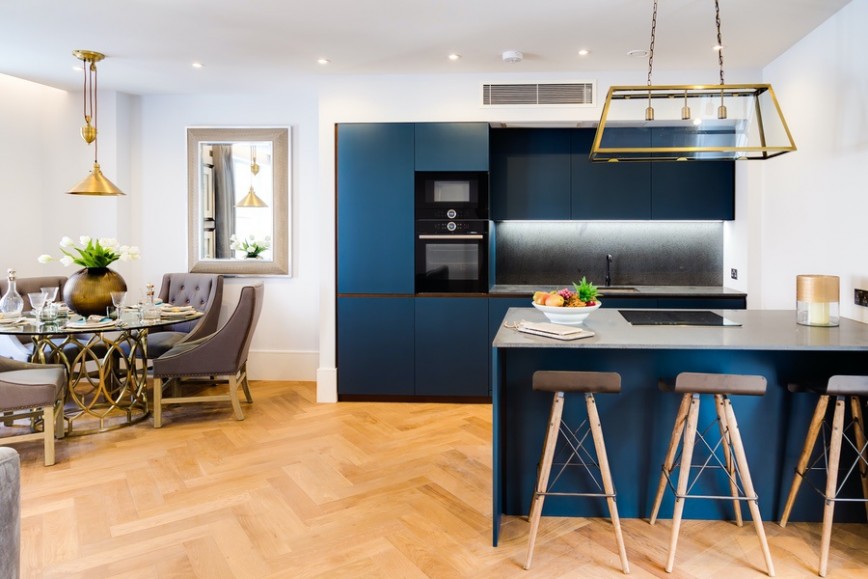 Update to an on-trend colour palette
Paint is a relatively inexpensive and easy way to transform any room.  We recommend ditching the 1990s magnolia cream or the 2000s Scandi white and plump for something a little more modern instead.  May we suggest choosing a contemporary shade in a matt finish? Matt paint is on-trend at the moment and it's easy to see why. It provides a soft-yet-rich look that contrasts beautifully with metal hardware used in the kitchen.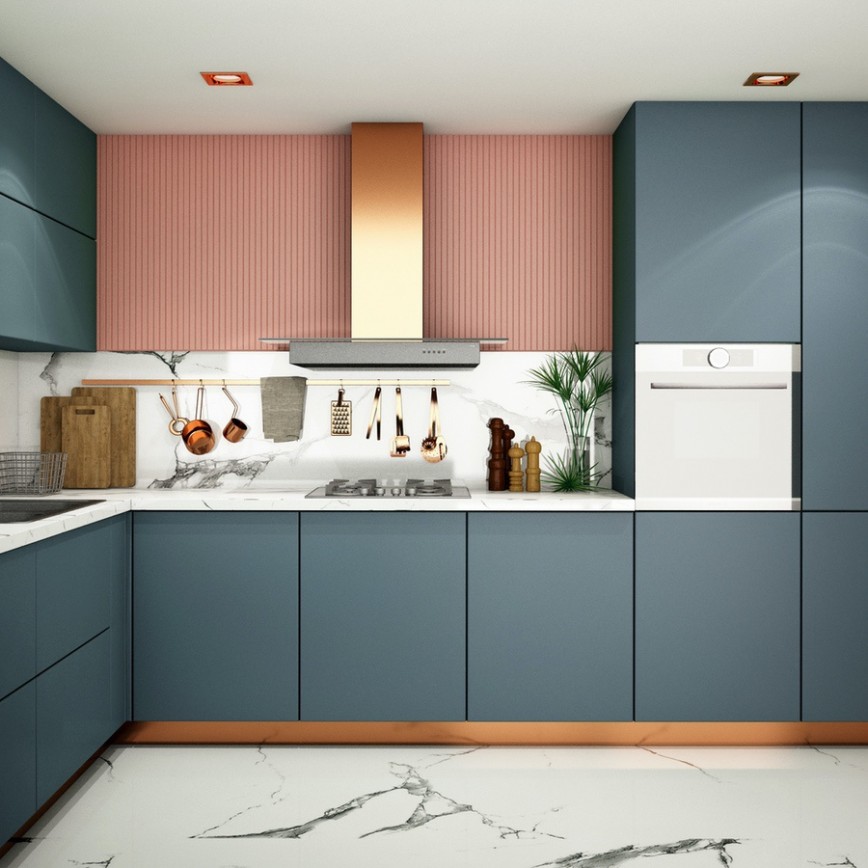 Which paint colour should I choose?
Need a little help choosing a colour?  Why not stay ahead of the style curve by painting your kitchen in 'Tranquil Dawn', the Colour of the Year for 2020 by Dulux?  The company only announced the new shade last week.
The barely-there green creates a soothing atmosphere, perfect for cooking and catching up with loved ones.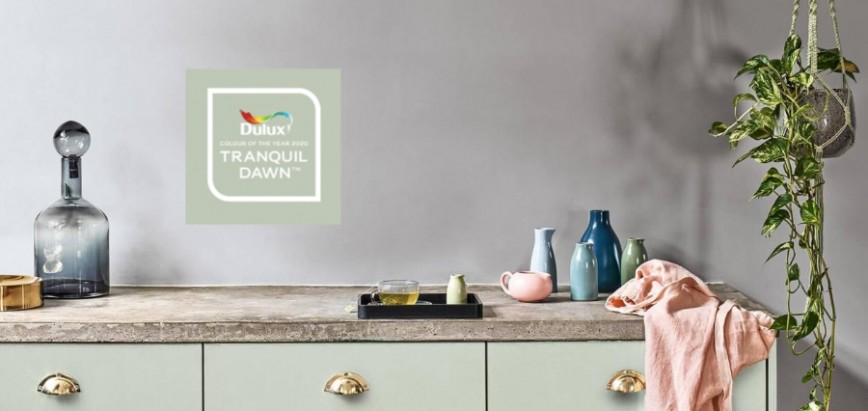 Liven it up with orange and coral to create a bright and happy feel: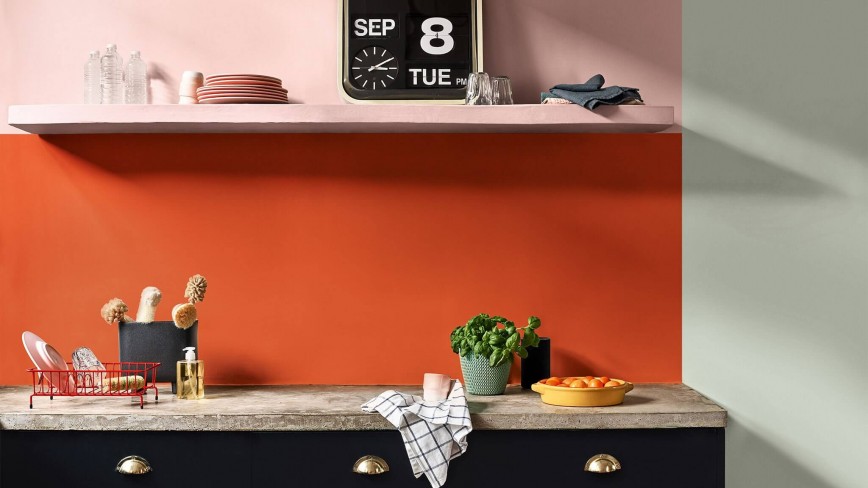 Or choose cool grey tones to achieve an oasis of calm: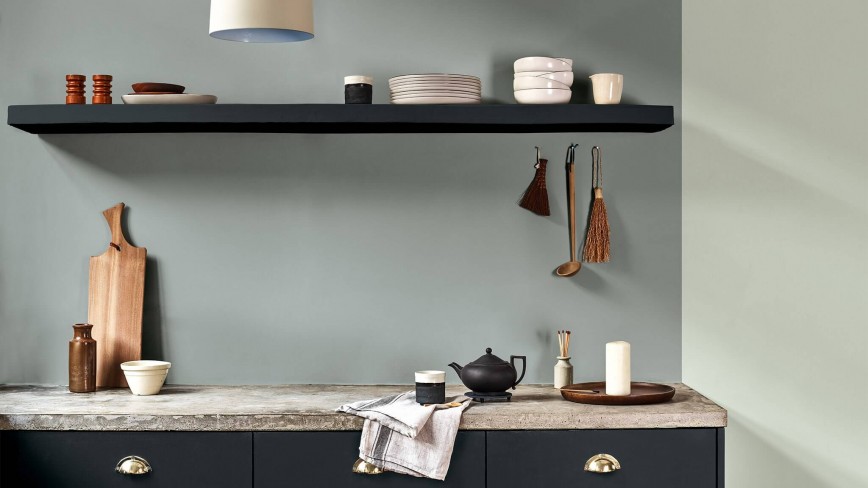 If Dulux's Tranquil Dawn isn't your cup of tea, take inspiration from Farrow and Ball's latest colour collection instead.  It's called 'Colour by Nature'.  The company expanded its current catalogue with this new 16-strong collection in collaboration with the Natural History Museum earlier this month.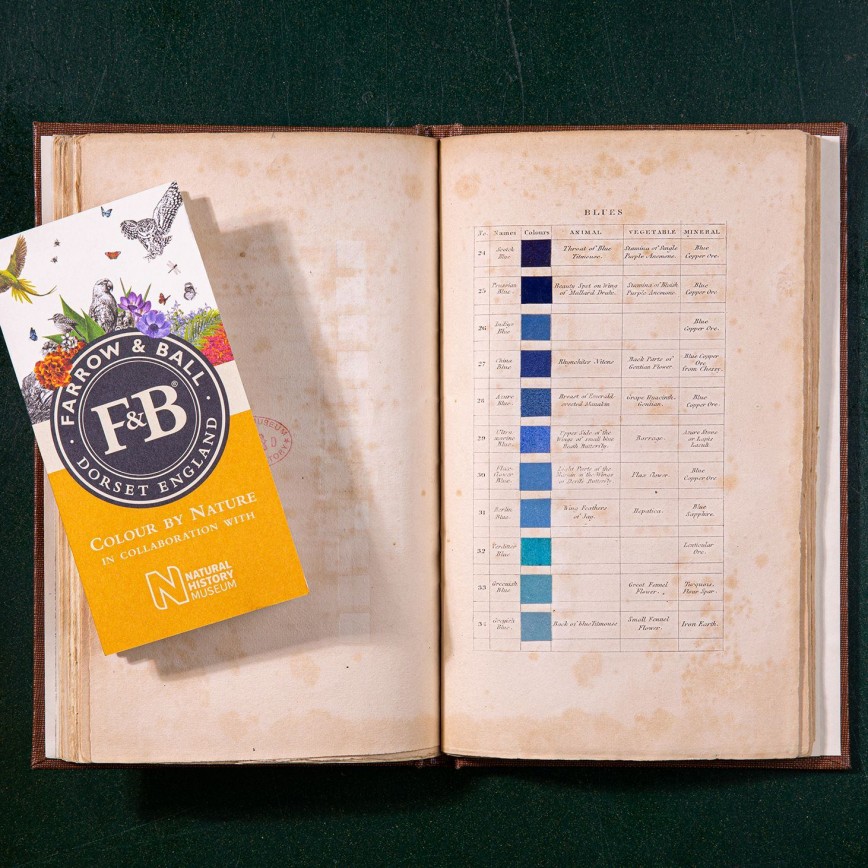 The new palette features a range of rich jewel tones, muted earthy shades and soft neutrals, all drawn from the natural world.  Think the orange of a flower petal, the blue from a butterfly's wing, or the pink of a precious gemstone.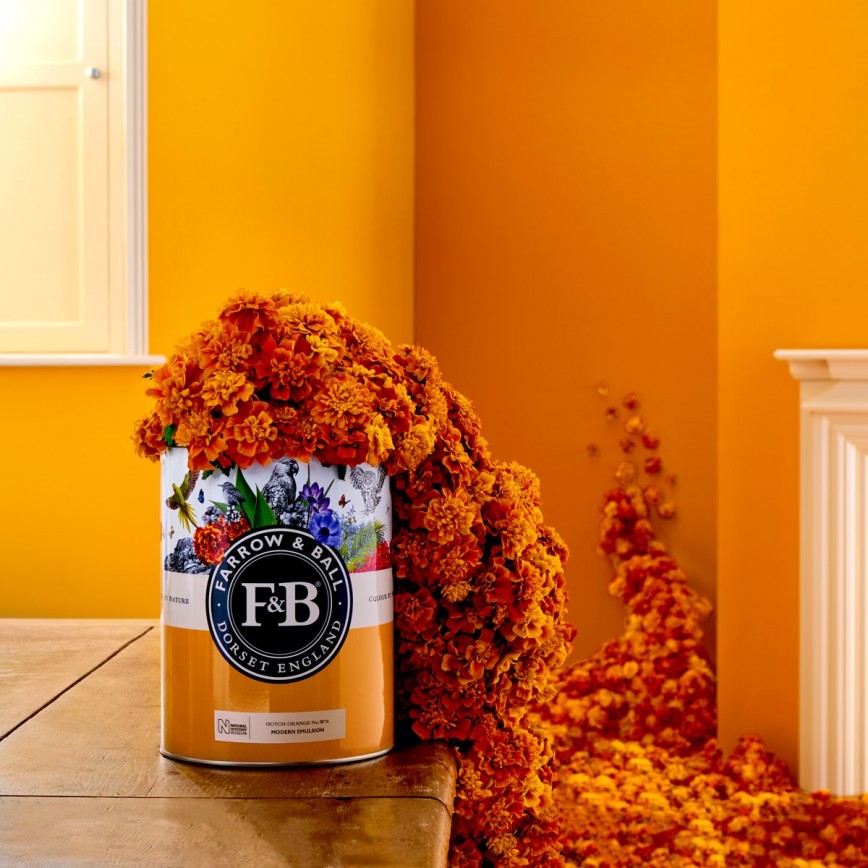 TOP TIP:  Don't just limit trendy tones to your walls! Consider giving your kitchen cabinetry a lick of paint too.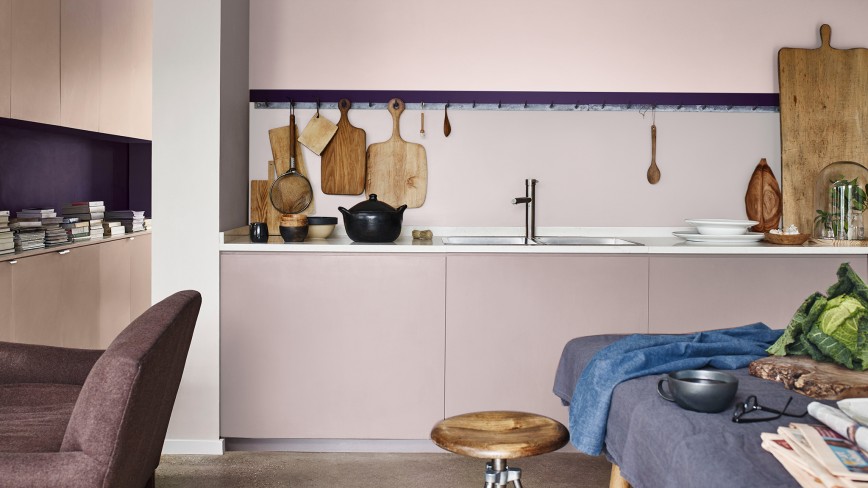 Painting your cabinets in the same colour as your walls will create a very strong, editorial look.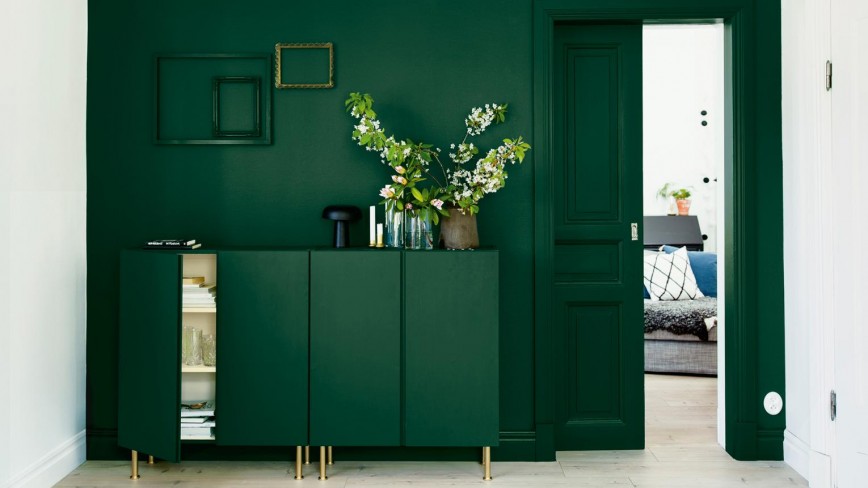 Swap to modern metals
Brass is out of fashion, chrome has had its day and we're definitely over the copper trend… so which metal should we be considering for our kitchen taps, hardware and light fixtures?  The answer is matte black, pewter or gunmetal.  The three finishes are very much 'of the moment'.
Looking for something sleek and stylish with clean lines?  Try the black matt collection by Meir Australia, pictured below: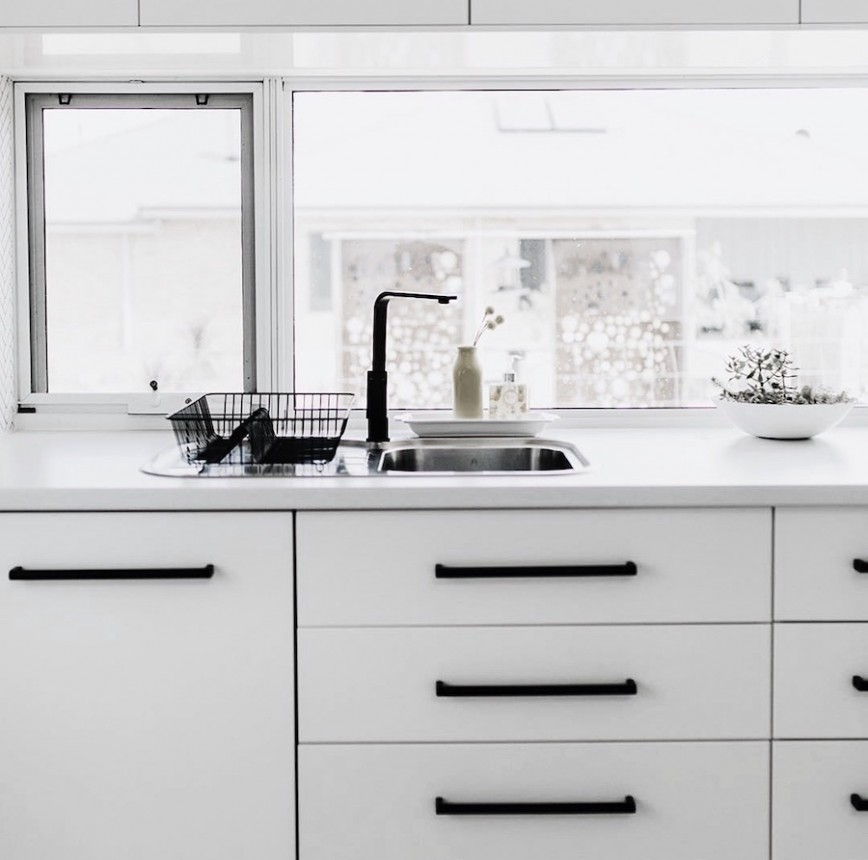 Install an eye-catching splashback
A sleek splashback will give your kitchen an ultra-contemporary look.  We recommend crafting a splashback using acrylic sheeting, which is stylish, simple to install, DIY-friendly, straightforward to maintain and easy-to-clean.
We're currently lusting over this aquamarine colour as well as countless combinations of colours and finishes from the Plastic Sheets Shop acrylic range, which are sure to inspire a touch of your own personal style.

Upgrade tired old tiles
You don't need us to tell you that tiles can date a kitchen. Think back to the patterned tiles often used in the 1980s, for example.  They were well-loved at the time but nowadays, they just feel old fashioned.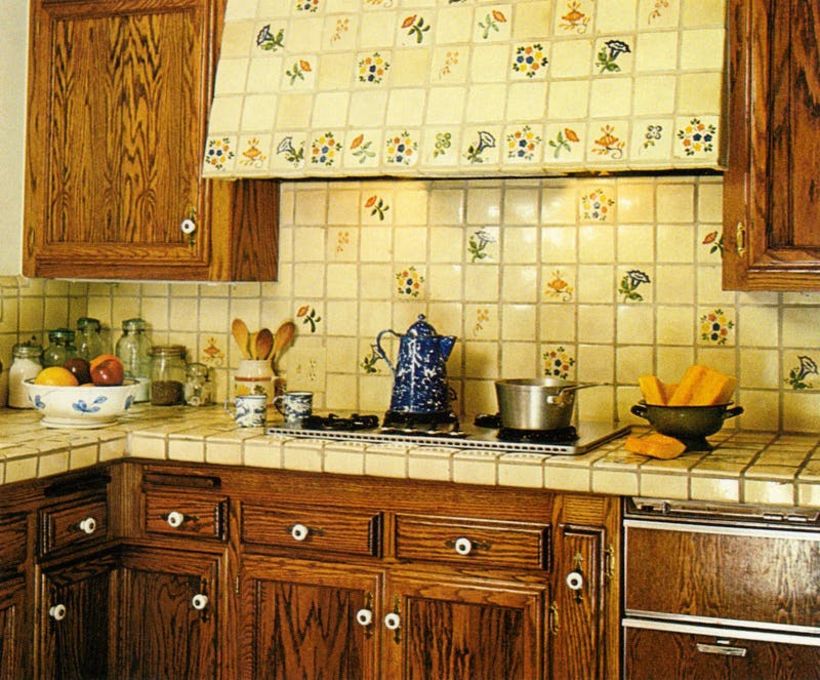 Even the ubiquitous subway-style tiles used by social media influencers throughout the 2010s are starting to fall out of favour.
Considering new kitchen tiles but don't want to pick anything that'll feel dated in the near future?  We don't blame you!  Try one of the following two styles, both recently nominated as the Tile of the Year for 2020.
#1  – Syren in Midnight Blue
This deep blue glossy tile from Topps Tiles has an Art Deco look thanks to its scalloped pattern. The navy colour feels current, yet it's a classic shade that will go with everything. That ensures it won't feel dated in years to come.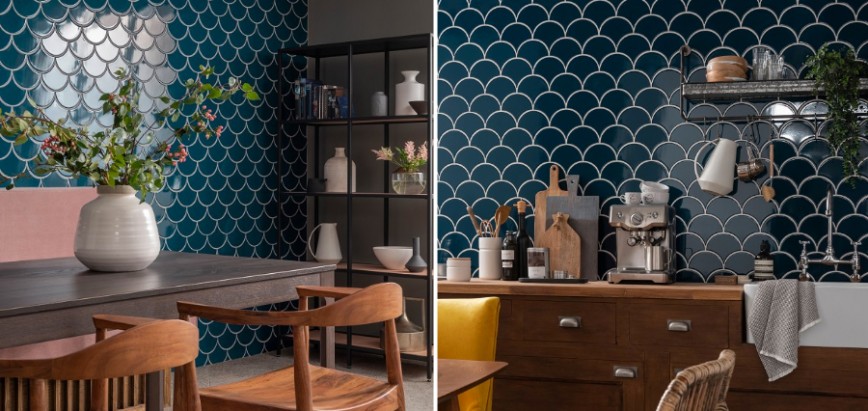 #2 – Berry Pink Deco Tayberry
We think it's interesting that rival company Original Style chose an Art Deco print for their 2020 Tile of the Year too.  This classic style is clearly on-trend.  The Tayberry tile is a bold choice that will add personality and charm to your kitchen. The design mixes a contemporary, vibrant colour with a timeless arch motif.