We all have a love hate relationship with our kitchens.
One minute it can look so pretty, and we don't want to leave it. The next it has driven you up the wall as you can't find this or that as you search through the cupboards in the other rooms that had to make room for those cooking items that just wouldn't fit in your kitchen anymore.
To try and bring some calm and a little bit more order to your kitchen, here are a few items that can help bring control to the most riotous room in the house!
Magnetic Knife Holder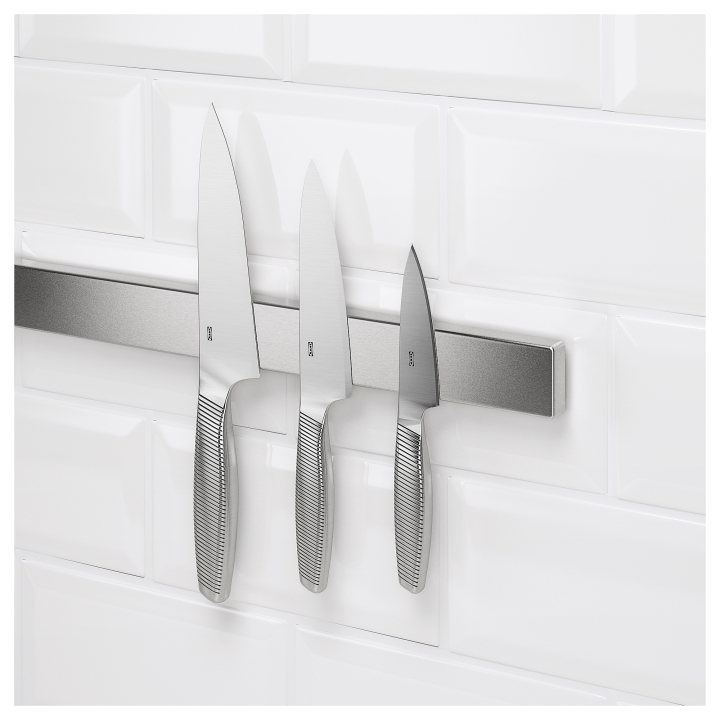 Using up all that useless wall space that is currently just full of stains and splats of god knows what. Taking from the approach of a professional kitchen and available from as little as £12 from IKEA, these can free up space from chunky knife holders and help keep them out of reach of little hands! A very simple idea using simple science, but by golly it looks funky.
Pop-up Plug socket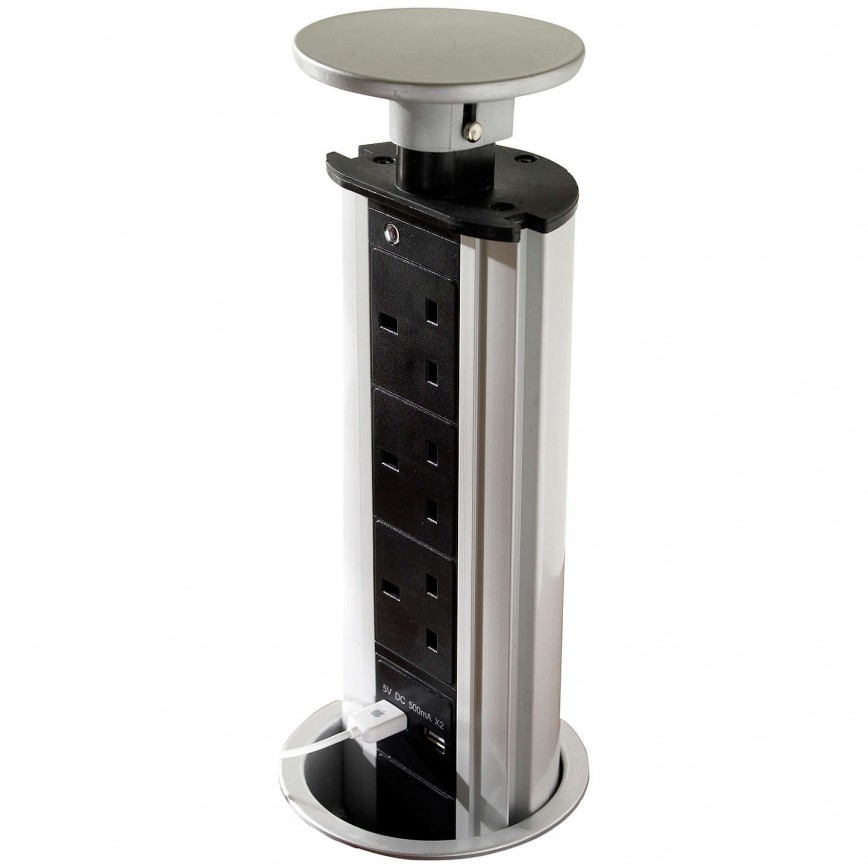 Not only is it super futuristic and unbelievable jealous inducing for those that don't have one, but so practically perfect. Installing one of these in your countertop or even on your kitchen island, it enables you to still maintain use of the entire area of the counter but not have to stretch a wire between you and the nearest wall plug.  Safer for children and easier to keep clean it helps reduce the chance of a trip hazard and the immediate anger that arises when a wire doesn't reach where you want to be working from.
Wireless Charging Points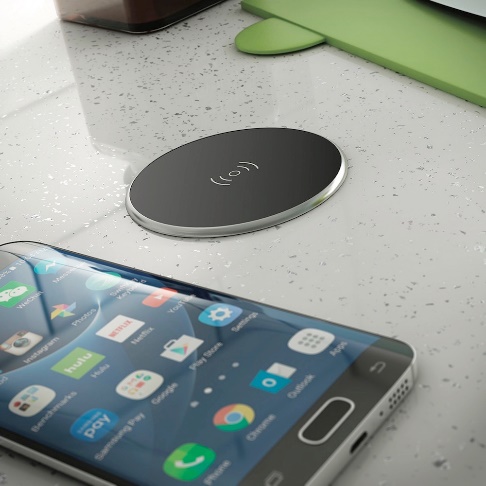 More for those occasions when everyone crams in the kitchen to chat but brings their phones with them, or for when you are trying to follow a recipe and don't want to keep running back and forth to you phone that is on charge. These wireless charging pods allow you to put down and pick up your phone without forgetting about the charging cable.
Kitchen Aid
The must have of dream kitchens everywhere, it can replace the roll of many multiple devices with simply the change of an attachment. Hotly desired by many and with the added bonus of so many colour options there will be one to match whatever tile colour scheme you've gone for, I especially like the duck egg blue one,
Joseph Joseph Nest Set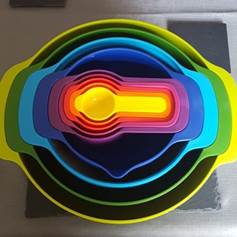 Not only looking unbelievably colourful and cool, this set contains 9 of your must have kitchen items. Including a colander, sieve, large and small mixing bowls and serving measures. All stacking inside one another to take up the same amount of space as one colander. I may be a sucker for multi-coloured objects but this seems a no brainer to me.
Whether you have a one bed flat in the back end of nowhere, or a luxury London property having the most practical items for your kitchen will never change, and fortunately you don't need to pay a fortune for a Smallbone kitchen to do it. Although if you do have that level of money, I'm sure you aren't too worried about space saving!
Main Image Source: © TheEveryGirl.com