A fireplace mantlepiece is one of the most prominent features in any room, especially in the living room.
It's a perfect spot to showcase your personality and style, whether you have a traditional or modern aesthetic. However, it can be challenging to style it in a way that is both functional and aesthetically pleasing.
In this article, we will share some tips on how to style your fireplace mantlepiece, including incorporating home fragrance, picture frames and plants to make it a beautiful focal point in your home.
Start with a Focal Point
The first step to styling your fireplace mantlepiece is to choose a focal point. This could be a large piece of artwork, a mirror, or a statement vase. The focal point should be the centrepiece of the mantle and set the tone for the rest of the accessories you choose.
A Mirror
A mirror is an excellent accessory for your fireplace mantlepiece, as it can create the illusion of more space and light in your living room. Choose a simple, minimalist mirror for a modern look, or opt for one with an ornate frame to add a touch of elegance and sophistication to your living space.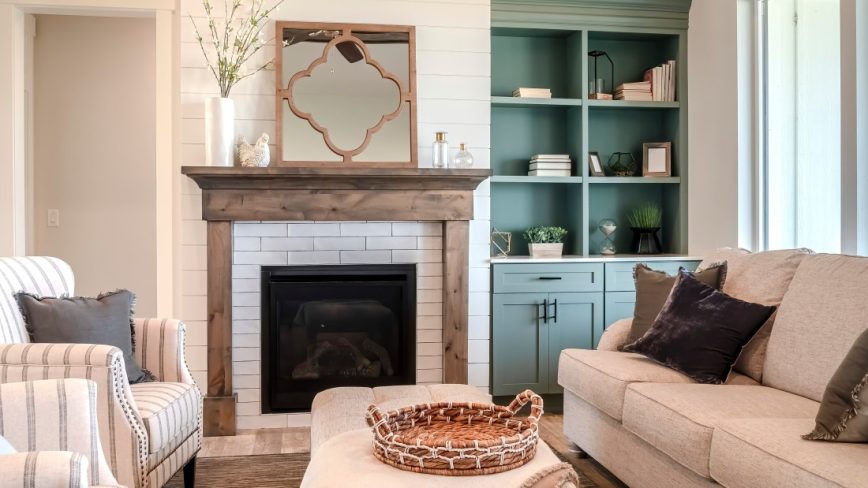 A mirror can also be used to reflect other accessories on your mantelpiece, creating a layered and visually interesting display. Additionally, mirrors can be easily swapped out to reflect changing trends or to reflect the changing seasons. Incorporating a mirror into your fireplace mantlepiece display is a simple and effective way to elevate your living space.
Add Layers
Once you have your focal point, add layers to your mantlepiece. This could include books, vases, sculptures, and other decorative objects that reflect your personal style. Layering your accessories can add depth and interest to your mantlepiece and make it more visually appealing.
Decorate with Candles
Candles are a great way to accessorise your mantlepiece. Not only are they pleasing to the eye but they add function by offering a warm glow when your fireplace isn't lit and a luxurious fragrant scent to add ambience to your living space. Make sure you pick a design to suit your style. These vegan candles from ALUXURY are made from ethically sourced natural ingredients to avoid harmful chemicals being released into your home.
Photo Frames
Photo frames are an excellent way to add a personal touch to your fireplace mantlepiece. By incorporating a mix of sizes and styles, you can create a visually interesting display that showcases your favourite memories. Choose frames that complement your decor and use them to display a mix of family photos, travel photos, and art prints. You can create a cohesive display by using frames of similar colours or materials, or mix it up by incorporating frames of different colours and styles.
Mini Vases
Mini vases are a perfect accessory for your fireplace mantlepiece, adding a pop of colour and texture to your display. You can use them to display small flowers or greenery, or even to hold small decorative items such as feathers or twigs. Group several mini vases of varying heights and styles together to create a cohesive display, or mix and match different colours and shapes for a more eclectic look. Mini vases are a great way to add a touch of nature to your living space, and they can be easily swapped out to reflect the changing seasons.
Incorporate Natural Elements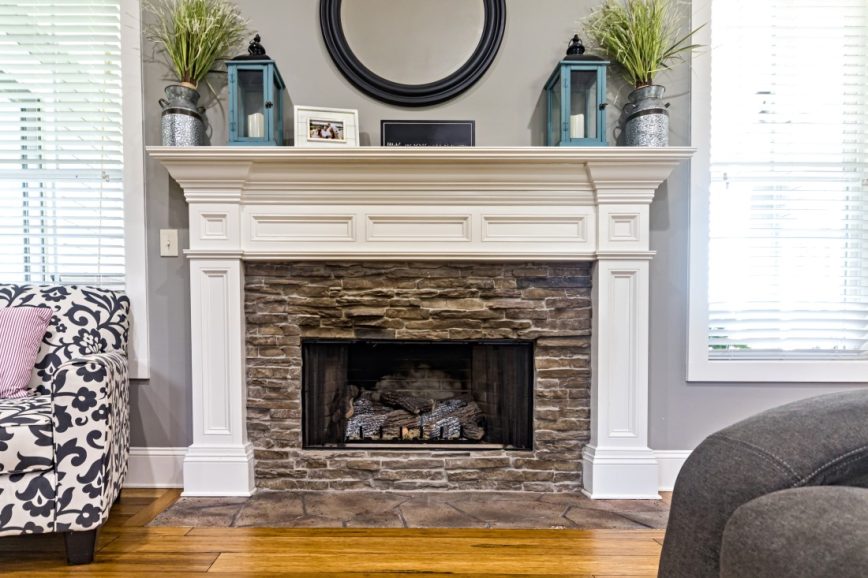 Incorporating natural elements such as plants and flowers can add a fresh and organic feel to your fireplace mantlepiece. Consider using fresh-cut flowers in a vase or small potted plants to add a pop of colour and texture.
Play with Height
Playing with height can add dimension and interest to your fireplace mantlepiece. You can achieve this by using accessories of different heights, such as tall vases or sculptures. Alternatively, you could use books or decorative boxes to elevate smaller accessories to different heights.
Mix Textures
Mixing textures can add depth and dimension to your fireplace mantlepiece. Consider using accessories made from different materials such as glass, wood, and metal to create a visually appealing display. Mixing textures can create a layered and cohesive look, making your mantlepiece more visually interesting.
Balance Your Decor
When styling your fireplace mantlepiece, it's essential to balance your decor. If you have a large focal point, consider adding smaller accessories on either side to create symmetry. Alternatively, you could create an asymmetrical display by grouping accessories of different sizes and heights.
Consider the Seasons
Finally, consider updating your fireplace mantlepiece to reflect the changing seasons. In the spring and summer, you could incorporate fresh flowers and lighter colours. In the fall and winter, you could use warm-coloured candles and seasonal decor such as pumpkins or pinecones.
Styling your fireplace mantlepiece can be a fun and creative process. By starting with a focal point, adding textured layers then incorporating elements like vases and scented candles, you can create a visually appealing and functional display that reflects your personal style.