Nothing says elegance quite like a fireplace feature in your living room.
Not only is it an incredibly practical addition, but it can also add a unique touch to the interior of your home. From bioethanol designs to modern electric-powered models, numerous fireplace options are available on the market.
Notably, you can visit bioethanol-fireplace.co.uk to check out the variety of available fireplace options. They have an extensive product catalogue containing various fireplace products designed differently to suit different needs.
Regardless of what type of fireplace you decide to go with, here are some tips on how to turn it into an elegant and timeless feature of your living room:
Choose the right size
When choosing the right size for your fireplace feature, you should consider a few things. First and foremost, you need to consider the size of your living room. If you have ample space, you can opt for an enormous fireplace that will make an impressive statement in the room.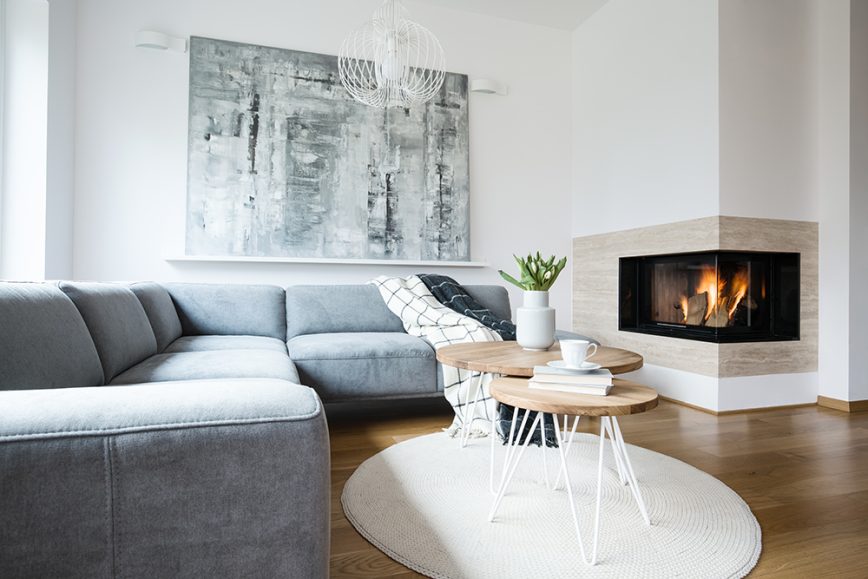 On the other hand, if your living room is on the smaller side, then it's best to go with something more modest in size. It would help if you also thought about how much heat output you want from your fireplace. If you're looking for something that provides ample warmth during cold winter nights, choose one with higher BTU ratings
Choose the right style
When it comes to choosing the right style for your living room fireplace feature, there are a few things you should consider:
Think about the overall design of your living room and how the fireplace will fit into that aesthetic. If you have a modern or contemporary space, look for fireplaces with clean lines and minimalistic designs. For more traditional spaces, opt for fireplaces with ornate details like carved mantels or intricate tile work.
Take into account any existing furniture pieces in the room and make sure they complement the style of your chosen fireplace feature.
Before making your final decision, consider practical considerations such as fuel type (wood burning vs gas) and venting requirements.
Add attractive accents
When transforming your living room with an elegant fireplace feature, the key is to add accents that will bring out the beauty of the fireplace. Start by choosing a colour palette that complements the fireplace and its surroundings. If you have a white or light-coloured fireplace, opt for colours like navy blue, grey, or black for your accent pieces.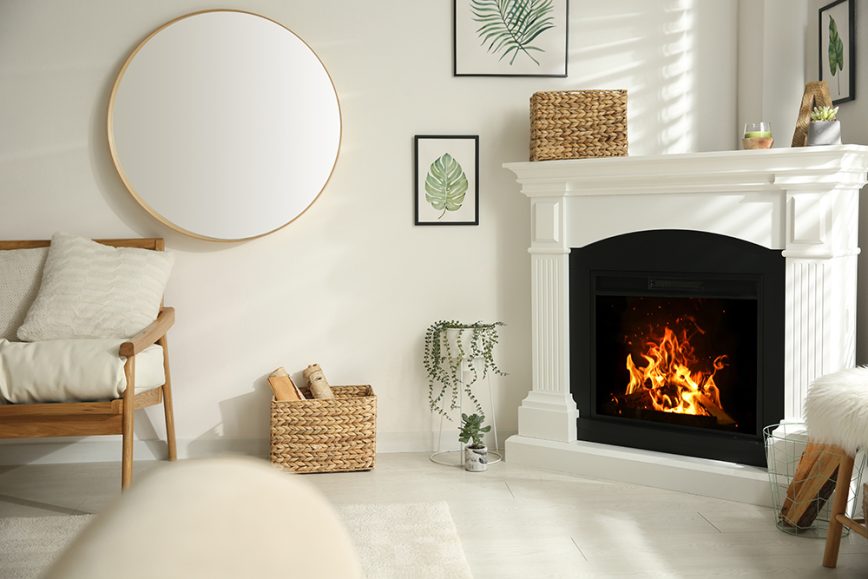 Once you've chosen a colour palette, look for furniture pieces that match it. For example, if you're going with navy blue accents, choose furniture pieces in shades of navy blue or other complementary colours like grey or black.
In conclusion, to complete your living room's transformation, choose a fireplace that best complements the style of your space while also providing a valuable source of warmth.