If you like to stay at the forefront of fashion, forget interior design magazines. Instead, head to Instagram and Pinterest.
Both sites have millions of users sharing images they love in real time, so it's really easy to spot emerging trends before they go mainstream.  Take the green on pink trend for example: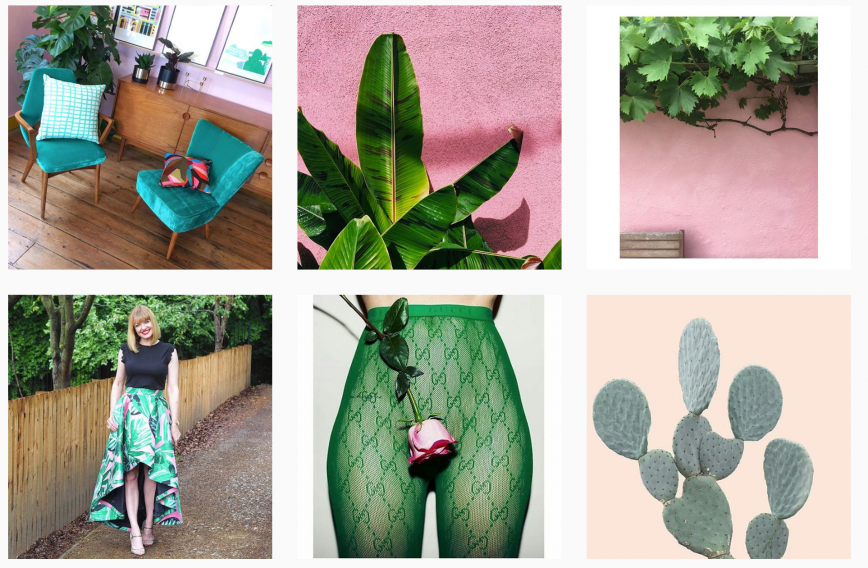 As we wrote in our trend guide earlier this year, green on pink is surging in popularity at the moment. If the popularity of green and pink on social media is anything to go by, I think we can safely say the two shades are set to become the next big thing.  Fresh, bright, and airy, the two colours will certainly liven up any room this summer.
If you're redecorating your home, why not try your hand at this colour scheme?  Below, we've included plenty of tips to get you started.
Here are three quick tips for using the colour combo in your home:
1) Unless you're fairly confident in your decorating abilities, or simply love the eclectic style, don't decorate your whole room with the two shades!  Instead, keep the room fairly neutral and pick out the theme using statement pieces (for example, a sofa or cabinet) and accessories (cushions, throws etc).
2) Add an extra oomph to your room by mixing and matching textured fabrics.  Think plush emerald green velvet cushions paired with soft pink fluffy faux fur throws.
3) Subtle hints of warm metallics like gold and copper will add a little luxe to your pink and green scheme.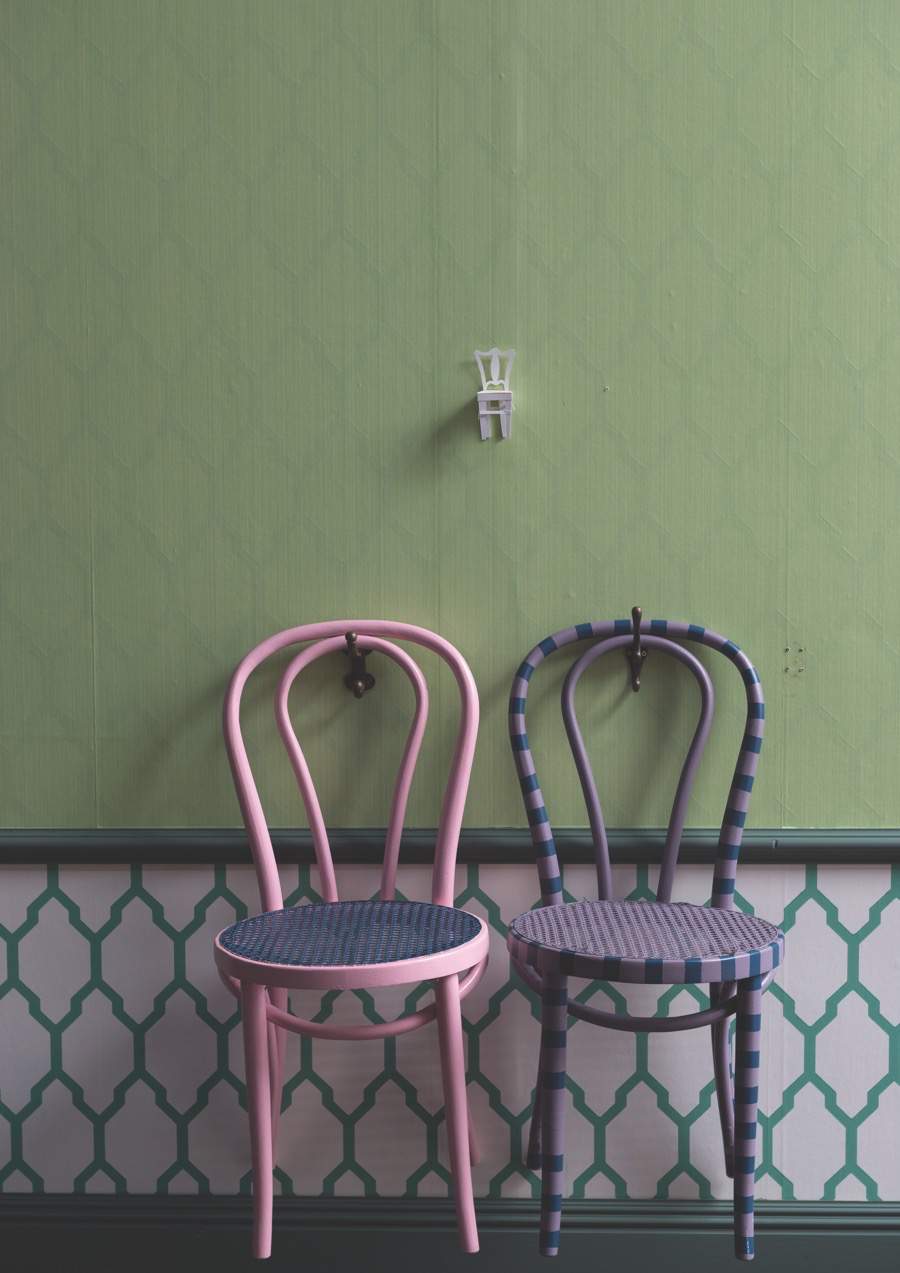 Our favourite picks:
To inspire you, we've included some of our favourite green and pink items below:
Linum Plushious Emerald Green Bedspread and cushion from frenchbedroomcompany.co.uk
Add a touch of luxury to your bed with this 100% cotton velvet bedspread and cushion by Swedish Designer Linum.  The plush velvet fabric and the sumptuous emerald green shade give this bedding a regal feel. Linum design their bedding to last – they're meant to be used, treasured, and passed on to the next generation.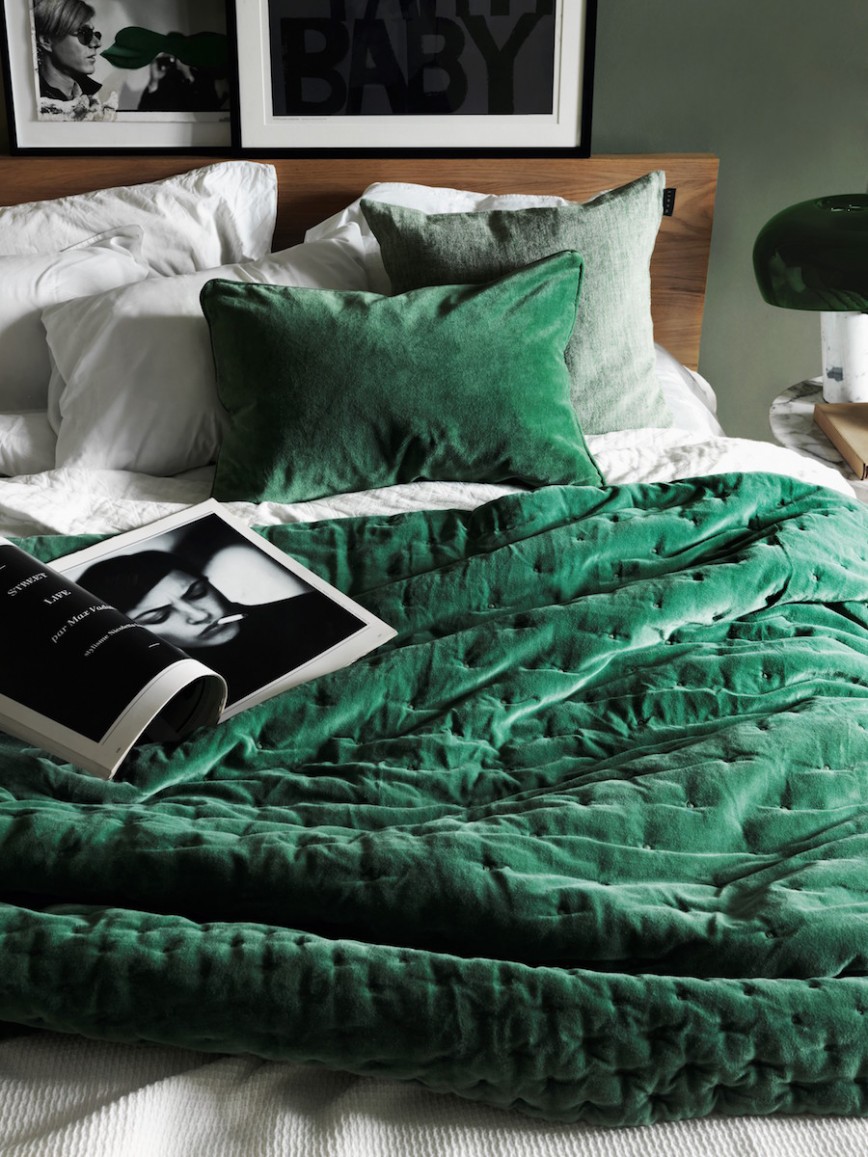 Lamp Cloche in Rose Pink from nedgis.com
This smoky pink and brass lamp emits a warm, soft glow.  It's designed to add a warm, cheerful feeling to your room.  Perfect to illuminate your office, brighten your bedroom or add a splash of colour to your sitting room.  The Lamp Cloche is the epitome of Scandi design (another huge trend right now).  It's the brainchild of Susanne Nielson, from the Danish studio EBB & FLOW.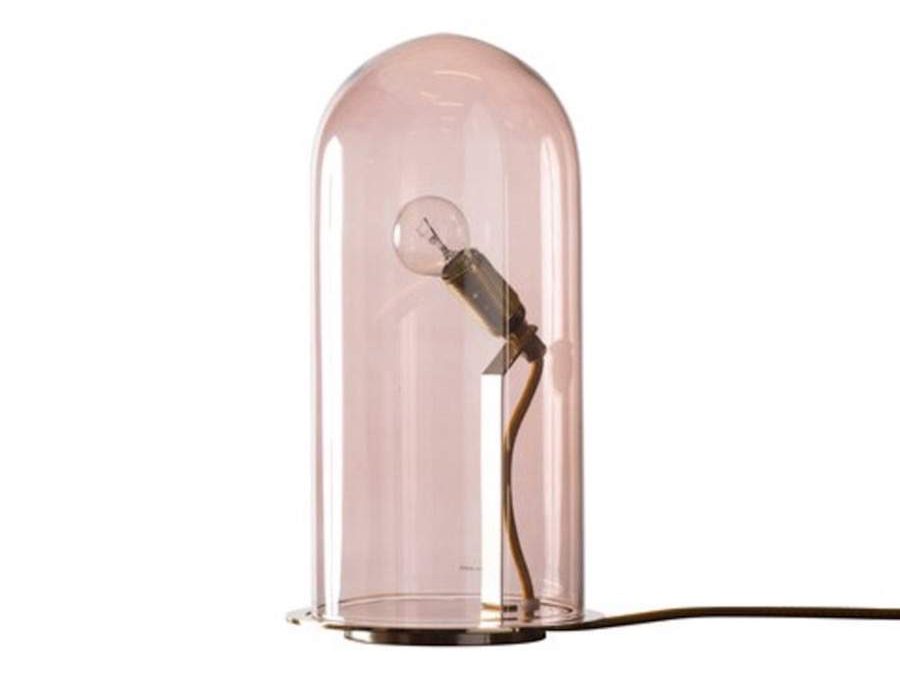 Geometric light pendant in green from ksl-living.fr
This geometric light pendant suspends from the ceiling on a 3-metre cotton textile cord.  The shape is said to be inspired by diamonds.  It's designed by Laurent Mare of FilamentStyle, and it comes in a range of other colours too.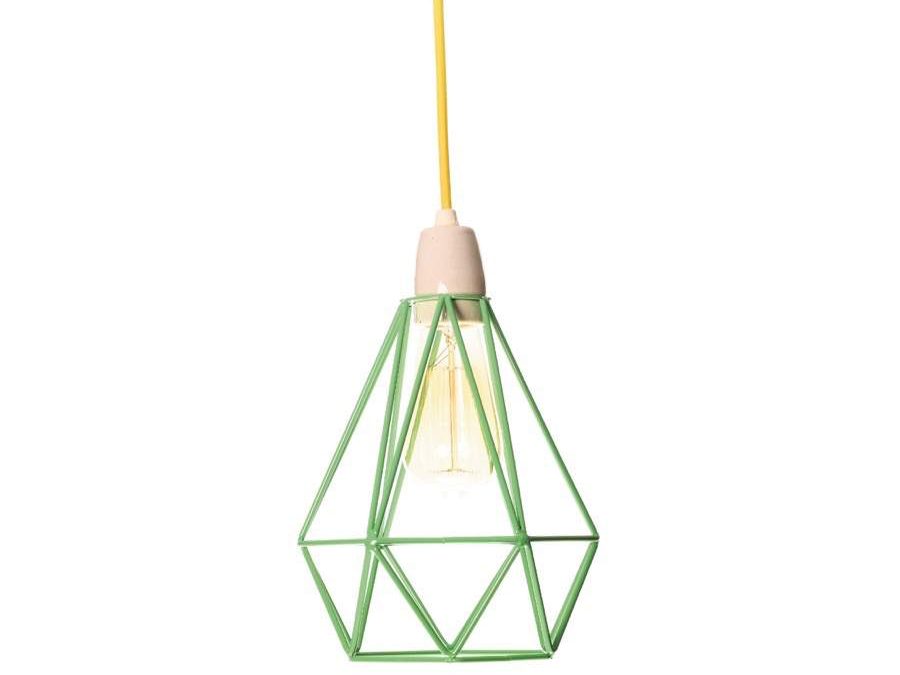 Esmeralda Round Velvet Chair from miafleur.com
MiaFleur.com have modernised this traditional, retro style chair, bringing it into 2017 with a plush velvet seat in this season's top colour, trendy raffia detailing and a stylish metallic finish to the legs.  It's the perfect statement piece for any room.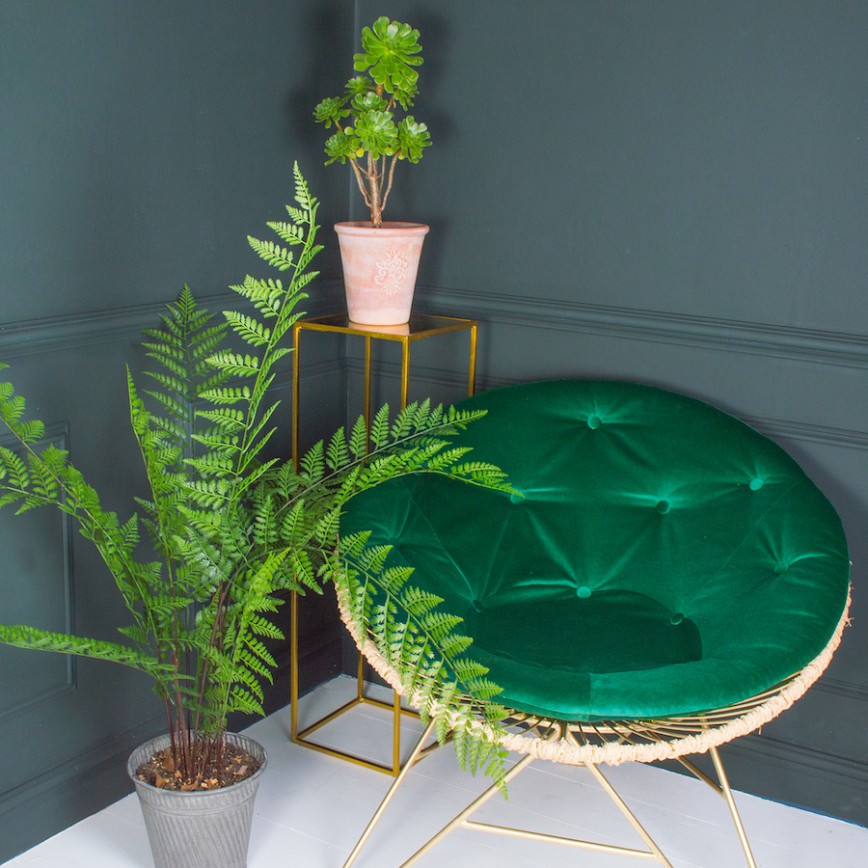 Lola Retro Chair in Oyster Pink from my-furniture.co.uk
This vivid pink chair is a statement piece that will fit perfectly in any bedroom, conservatory or living room.  Style with textured cushions and throws to complete the look.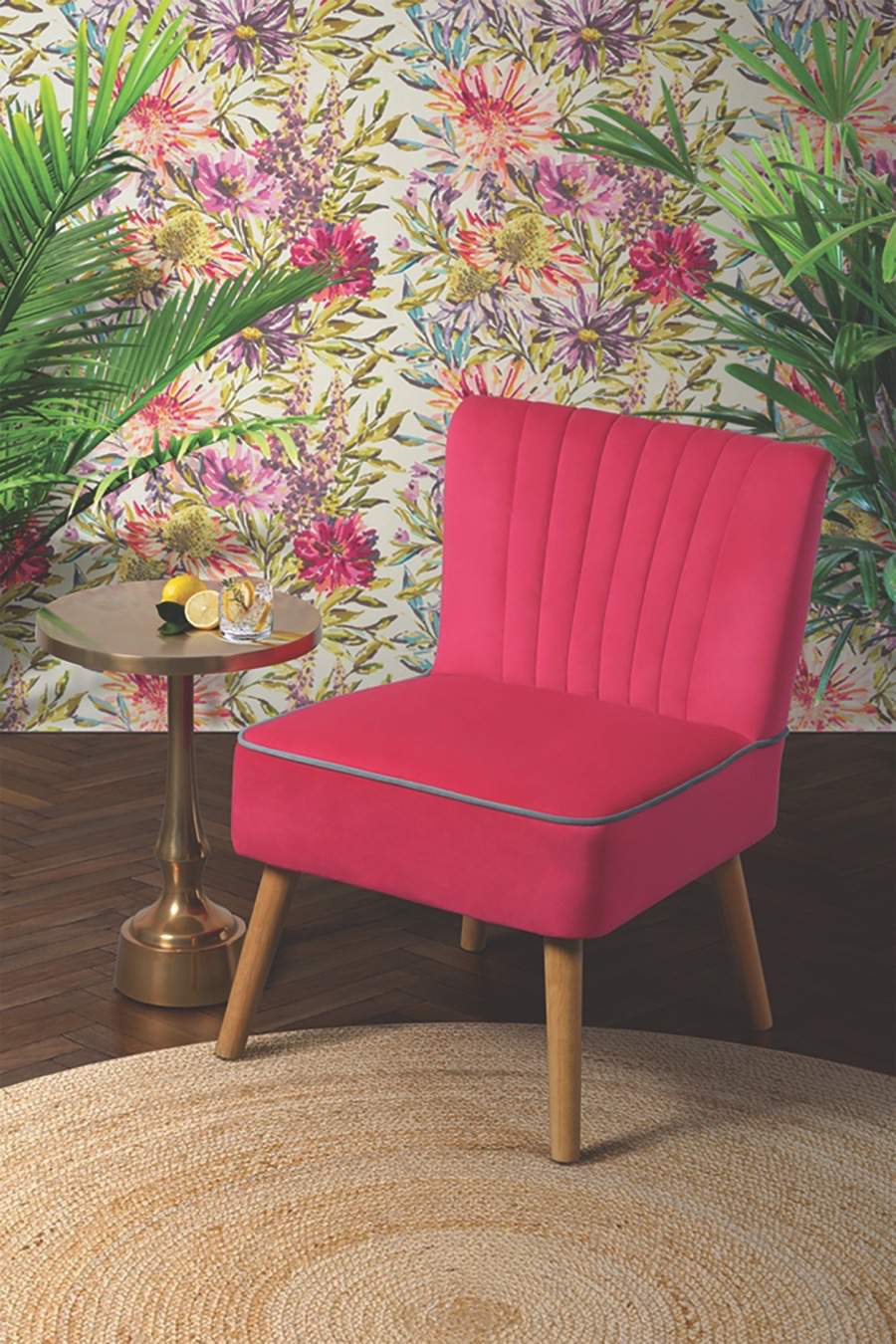 Monstera Leaf Print Wallpaper on Pink Plaster Background by woodchipandmagnolia.co.uk
This tropical wallpaper nails the #greenonpink trend perfectly.  The bold green leaves look fantastic up against the pink plaster wall.  Designed with love by wallpaper addict Nina Marika Tarnowski, exclusively for Wallchip & Magnolia.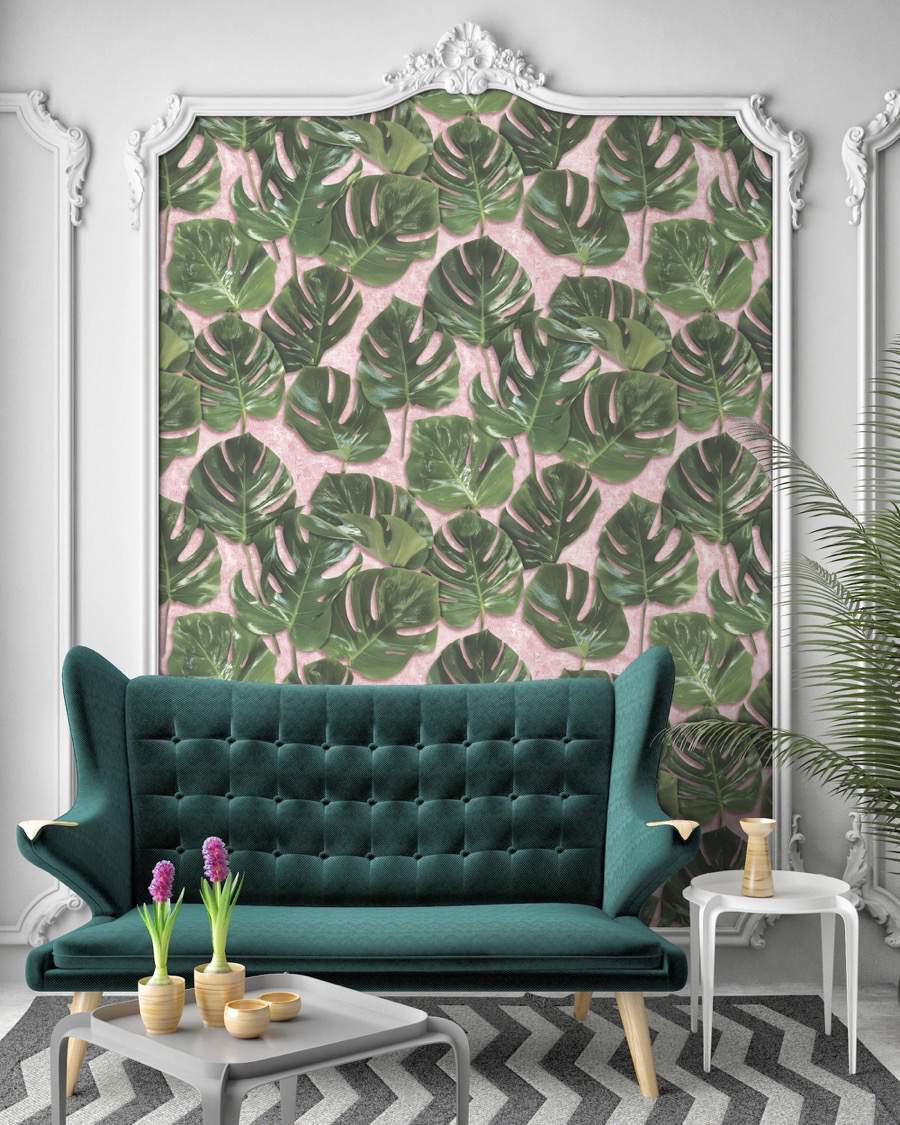 Kantha Throws by rebeccasaixhome.com
Your sofa will look fantastic draped in one of these vintage Kantha throws from Rebecca's Aix Home.  The throws are handmade in India using upcycled saris.  Some of the throws even feature additional hand embroidered detailing.  They're made from 100% cotton and are machine washable.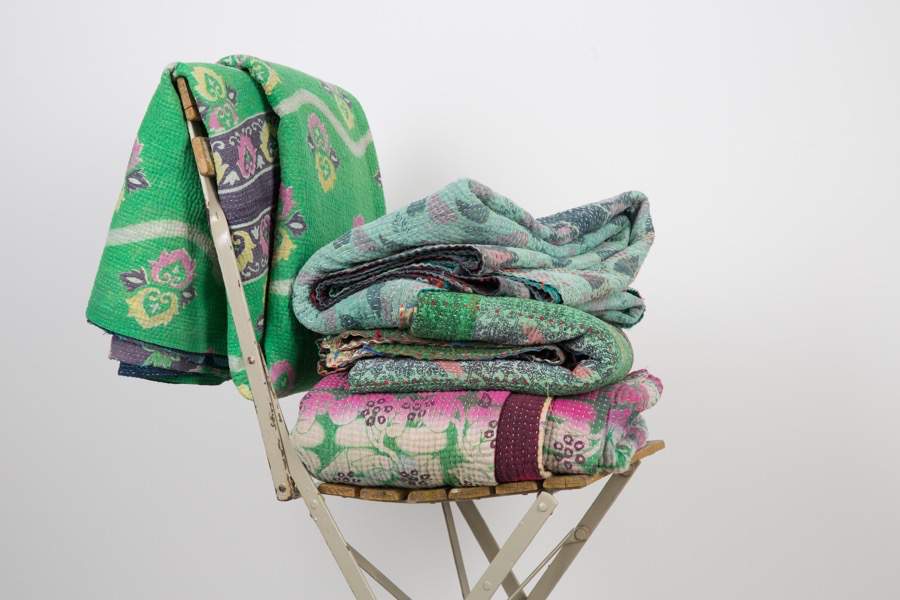 ---
Featured image at the top of this page via www.nedgis.com