Are you buying your first home and planning the decor for every room?  Or perhaps you're already a homeowner and you just fancy a refresh?
Either way, you'll find plenty of great ideas to keep you inspired in the article below.  We've listed five up-and-coming home decor trends for 2017.
Stay ahead of the curve by incorporating one or more of these fantastic trends in your home this year.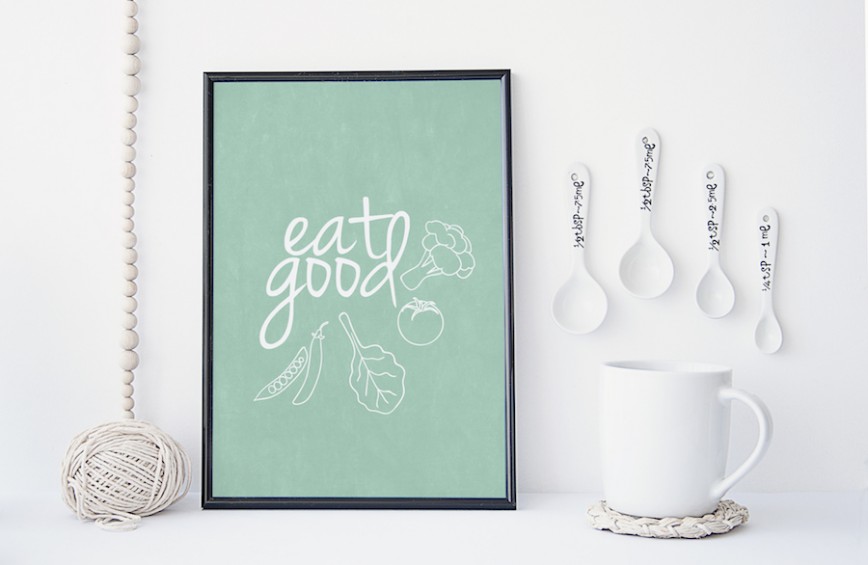 Trend #1 – going green
As you probably know, the trend experts at Pantone have recently announced "Greenery" as their Colour of the Year for 2017.
Greenery is a refreshing, tangy yellow-green shade that is illustrative of flourishing foliage.
Pantone describes Greenery as a colour that encourages people to "take a deep breath, oxygenate and reinvigorate".  
Use this bright, cheery and zesty shade liberally throughout your home.
Here are some of our favourite gorgeous greens:

Trend #2 – Bird is the word
Flocks of birds are set to grace our homes this year.   No, we're not talking about starlings and sparrows nesting in the roof!
We've noticed a rise in furnishings, ornaments and art prints featuring our feathered friends!
We'd love to see these bird-related products wing their way into our homes: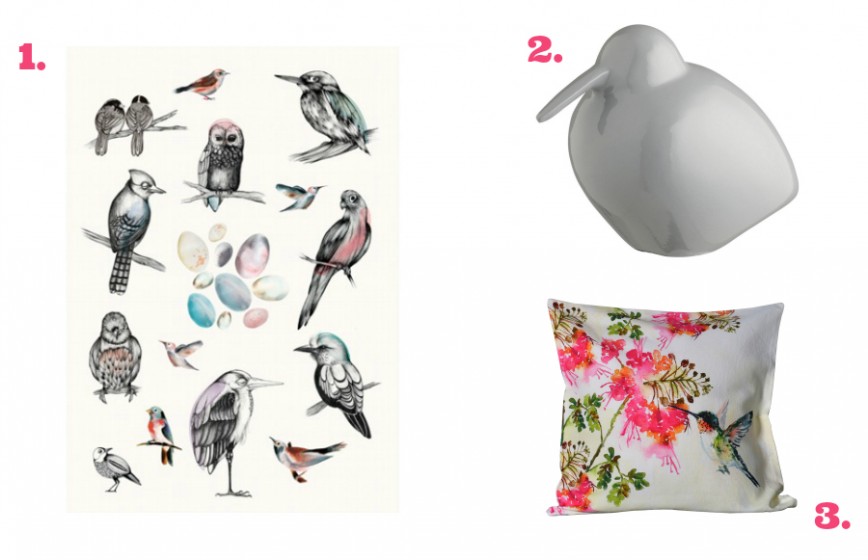 Trend #3 – Typography
Recently, we've seen a significant surge in home decor featuring typography, including posters with motivational phrases written in calligraphy, cups decorated with cute messages, large light up letters and customisable light boxes. We can't see this fun trend ending anytime soon.
Here are four typographical treasures that you won't want to miss in 2017: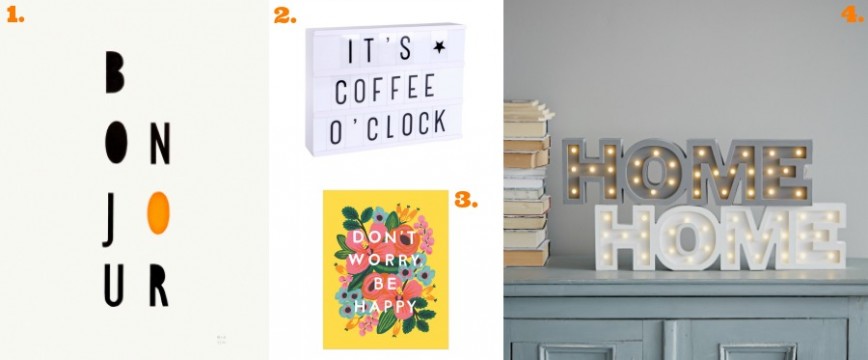 Trend #4 – Plants on pink
Head over to Instagram and follow a few trendy interior design and home decor blogs.  It won't take you long to find images tagged with the #plantsonpink hashtag.
If you're not social media savvy, the hashtag literally groups photographs together that feature green plants on pink backgrounds.
We're not certain where the trend began, but there are two things we're certain of,  1) pink and green are a winning colour combination and 2) this trend is rising in popularity quickly. 
Want to get in on the action?  Here are our #greenonpink picks: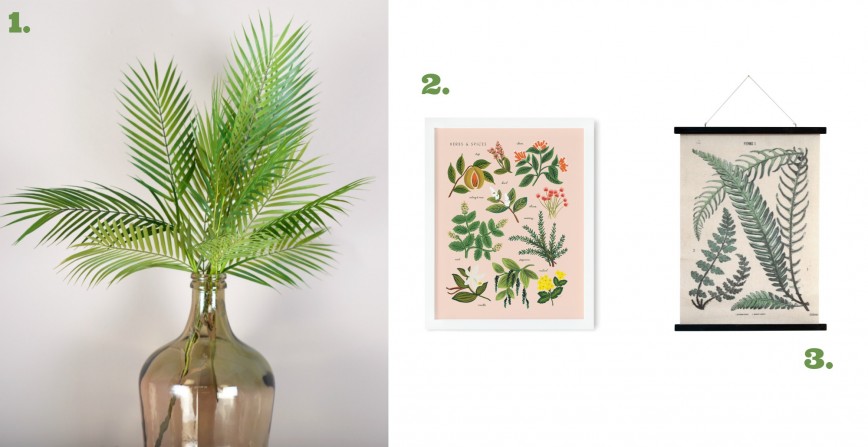 Trend #5 – White hot
White-on-white is another trend that we'll see surge in popularity this year. It's perfect for those bright and airy summer months, but equally suitable for colder months too. 
In winter, simply add layers of warm chunky blankets and cushions to keep things cosy.
Here's what's caught our eye recently: 

Now over to you!
Which trend is your favourite and will you be trying it this year?  Or, perhaps you have a trend that you'd like to suggest?  Let us know by leaving a comment below.
---
Featured image:  miafleur.com