Are your interior design dreams limited by the space you have to work with?
Don't despair – even if your home is small you can still live large. We've compiled a list of ingenious floor tile hacks to inspire you to create the illusion of space.
Outside-in floor tiles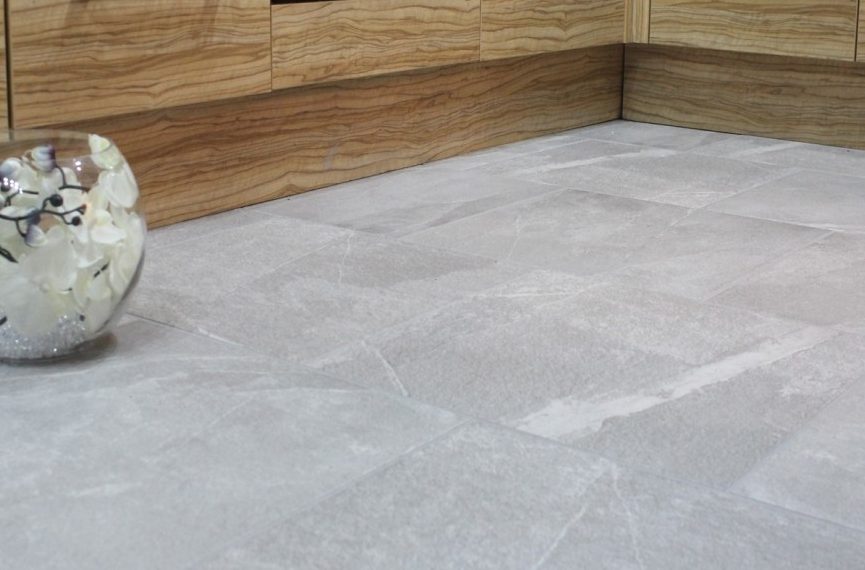 One way to elongate an outdoor-facing room is to match your interior and exterior floor tiles. This is particularly effective if you have a patio door, or floor-length windows. Co-ordinating your outdoor and indoor tiles draws the eye beyond the threshold of the room, and makes it appear as though the room extends outside of its borders.
Natural stone tiles are perfect for creating this look, since they are gorgeous indoor design feature, and durable enough to withstand outdoor conditions. The key is choosing large tiles in bright tones.
Create light with high-polish finishes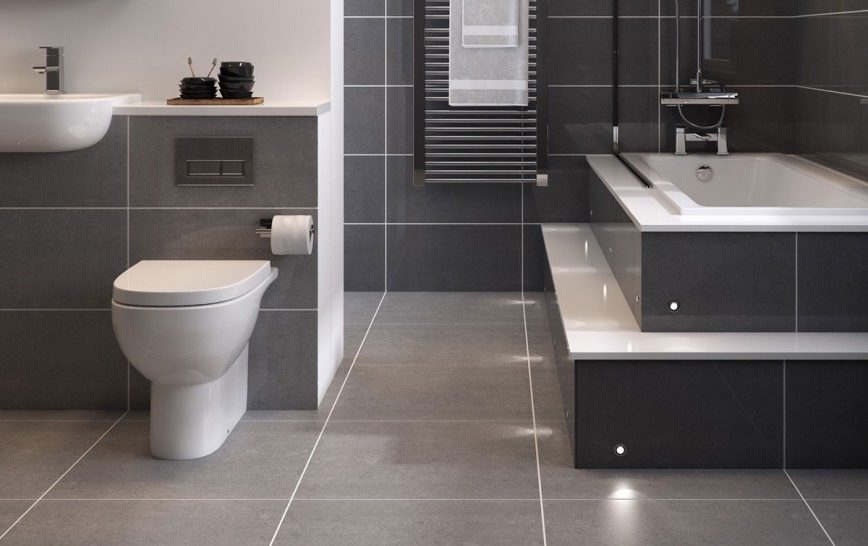 The key to making a room appear larger often lies in clever lighting. The brighter a room is, the airier and larger it appears. Because of their reflective properties, high-polish tiles invite light in to a room.
Glossy tiles are having a moment and it's easy to see why. Beautiful high-shine finishes cause light to bounce around a room and smooth finishes are easier to keep spotless than their matt or textured counterparts.  We recommend using high-polish tiles to create a modern, minimalist look to add the illusion of space to a small room.
Using colour effectively in a small space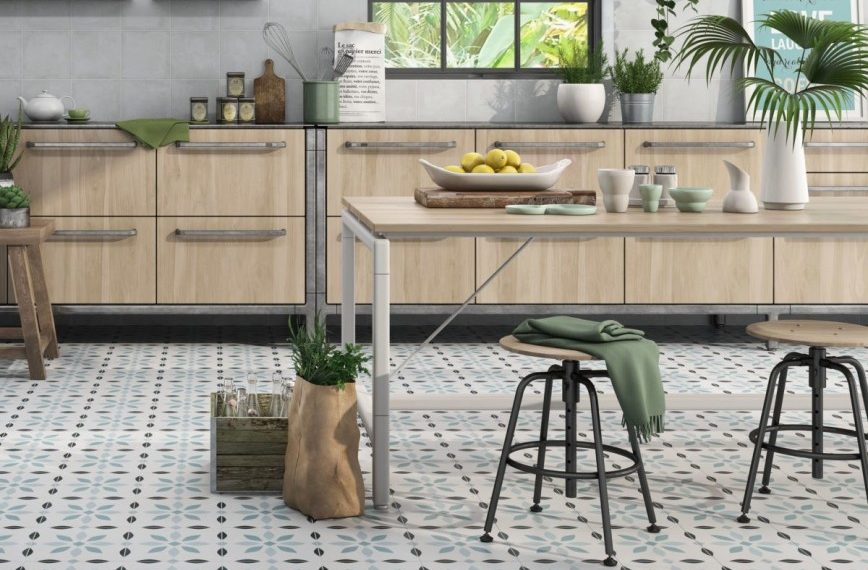 A colour trend that is gripping interior designers in 2019 is the new neutral colour palette. This consists of delicate pastel shades such as roses, lilacs, metallics, and duck-egg greens and blues. These delicate shades are ideal for introducing colour in to a room in a clean, on-trend way. Inspired by simplistic Scandinavian, 'new neutrals' work perfectly to bring brightness to minimalist spaces.
Bright pastel tones are ideal for opening up a room, so if you're looking to maximise a space, muted neutral tiles are perfect. Use misty blues to create a calming influence, or sunset tones for a warmth. These spring tones are ideal for introducing colour to a room without eliminating any brightness.
Broken-plan tiling
We've all heard of open plan living, but a new trend in interior design is broken plan living. This trend is all about using tiles to create designated zones in open or shared areas. So if you're living in a studio or have an open-plan kitchen-living area, consider mixing and matching tiles to break up the room.  For example, using patterned floor tiles in a 'kitchen zone' and wood effect tiles in a dining area is a perfect way to maximise space in a kitchen-diner.
You can be as creative as you like with this concept, using tiles to create different levels or even incorporating a mezzanine. Broken-plan tiling allows you to take control of a room to maximise your space in the most bespoke way possible.
Combine these tiling tricks with bright lighting and minimalist furnishings to make the most of your space. Keep clutter and dark fittings to an absolute minimum.  If you need to install storage units, try making the most of your vertical space with tall shelving and cupboard units. This will avoid disrupting the effect that your floor tiles create.