Wood effect tiles are having a moment, and it isn't hard to see why.
Stylish, versatile and low-maintenance, wood effect tiles are a trend that's here to stay. They're perfect for creating a gorgeous, characterful, natural look in your home.
Wood effect tiles have 5 obvious advantages over real wood:
They are more durable than natural timber, which requires treating over time
They don't fade or darken over time like natural wood, so they look beautiful for longer
They're waterproof, so won't warp over time – ideal for bathroom moisture and kitchen spillages
Porcelain wood-effect tiles begin with a white base before other colours and finishes are added – this means it's easier to get true neutral colours with wood-effect tiles than with natural wood
If you are unlucky enough to have a broken tile, it is more easily replaced than other types of flooring
How to style wood effect tiles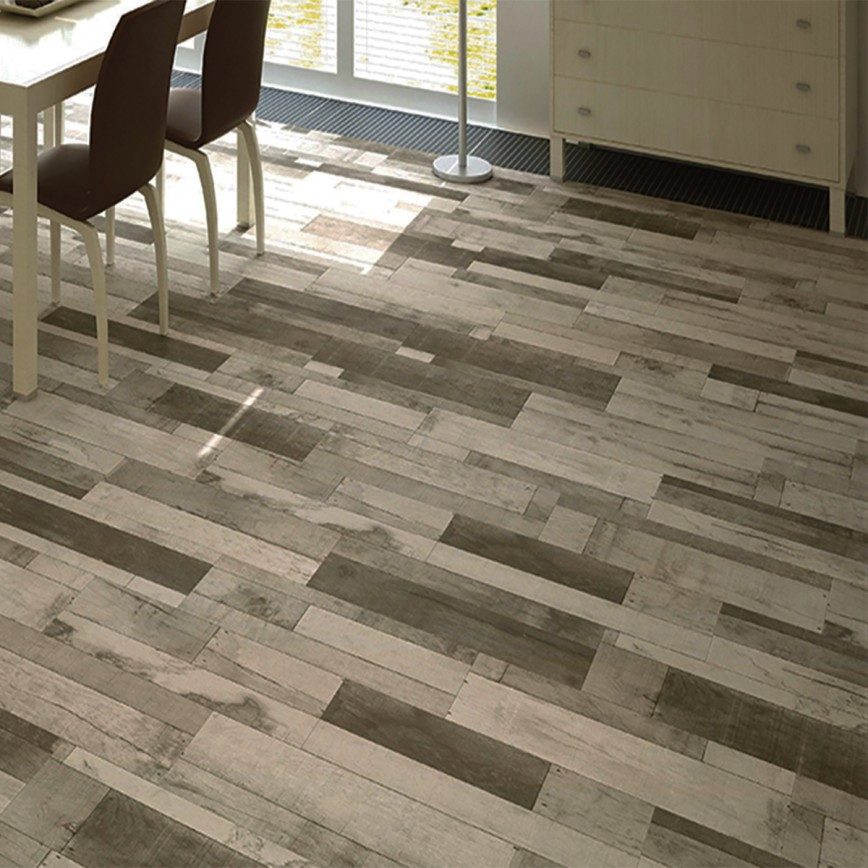 Wood-effect flooring is suited to all kinds of interiors, from the classic to the contemporary. Whatever your style, there are ways to make wood effect tiles work for you. We've put together some ideas to inspire you if you're thinking of using wood-effect tiles for your floors or walls…
Distressed wood effect tiles for rustic charm
Thanks to their growing popularity, wood effect tiles are now available in a variety of colours, sizes and finishes. High-quality porcelain wood effect tiles are indistinguishable from the real thing, imitating the textures and imperfections of natural wood. 'Reclaimed' wood effect tiles are a great way to incorporate the rustic trend in to your home.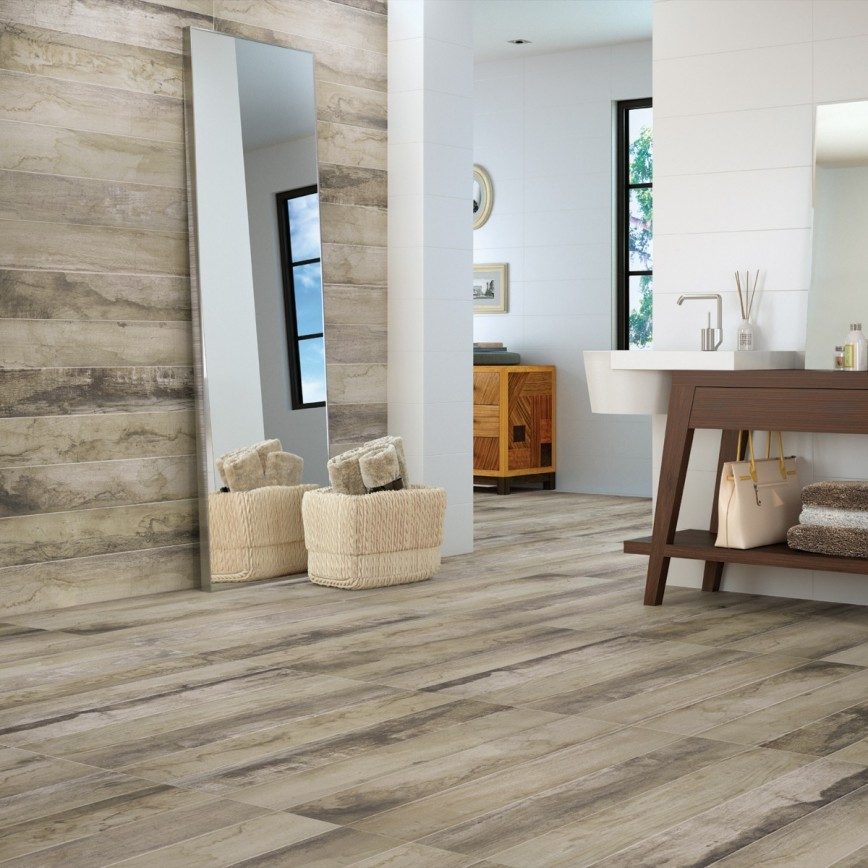 Floor-to-ceiling tiling is huge this year, as it gives any space a seamless coordinated look. Laying wood effect tiles on your floors and walls is a great way to capture the cosy interior of a log cabin or country retreat.
Parquet floor tiles for on-trend geometrics
If you want to capture the polished glamour of a traditional period home, consider laying your floor tiles in a patterned formation. Block patterns have long been popular in parquet flooring and are too classic to become dated.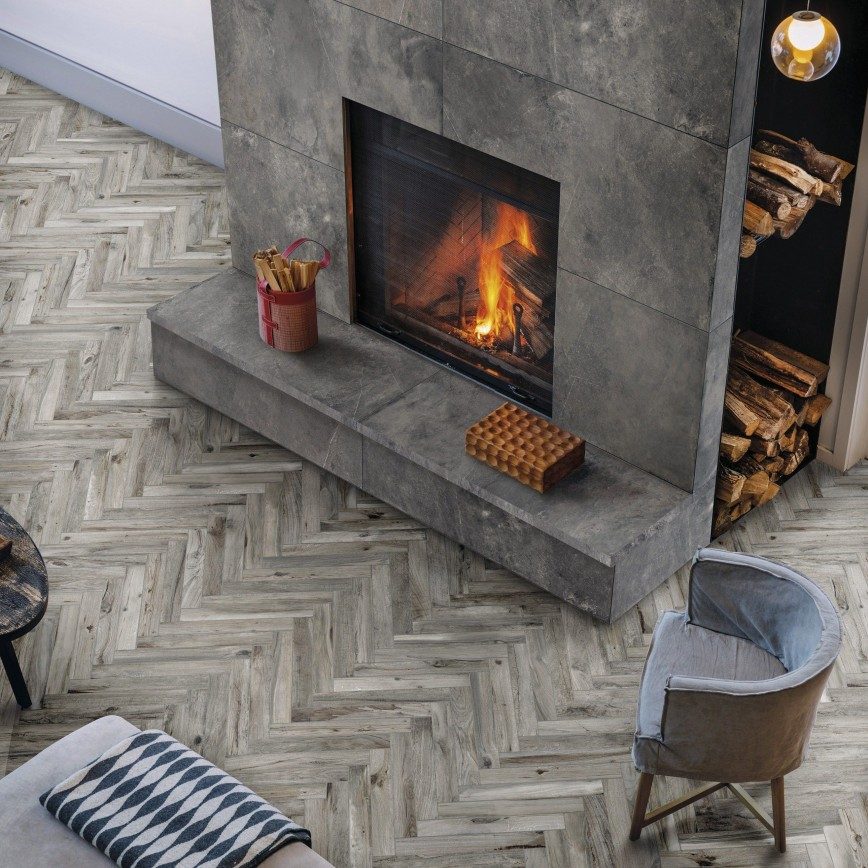 Herringbone and chevron tile formations have also been a staple in parquet and monochrome tiling. These patterns are having a recent resurgence due to the overwhelming increase of clean, geometric designs in modern interiors. The chevron pattern is also associated with rural Americana and is perfect for capturing a Boho feel.
Broken-plan tiling
We've all heard of open-plan living, but one modern twist on this is broken-plan living. Mixing and matching tiles to designate different areas in a room is a great way to maximise your space. Broken plan tiling works perfectly in conjoined spaces like kitchen-diners or open-plan living rooms.
Zoning different areas can be achieved by mixing your floor materials, and even using split-levels. With its natural adaptability, wood effect porcelain is ideal for creating a designated zone in a room, or for tiling a mezzanine.
Wood-effect tiles are very adaptable and easy to live with, so you're bound to find a place for them in your life.