Considering expanding your home?  If so, a loft conversion is a smart choice.

According to Nationwide, a loft conversion can add over £37,000 to the value of a property.  Analysing its own house price database back in 2015, the building society noticed that loft conversions typically added around 21% to the value of a home.
The company looked into a variety of alterations, including adding extra floor space, extra bathrooms and extra bedrooms, but loft conversions added the most value by far.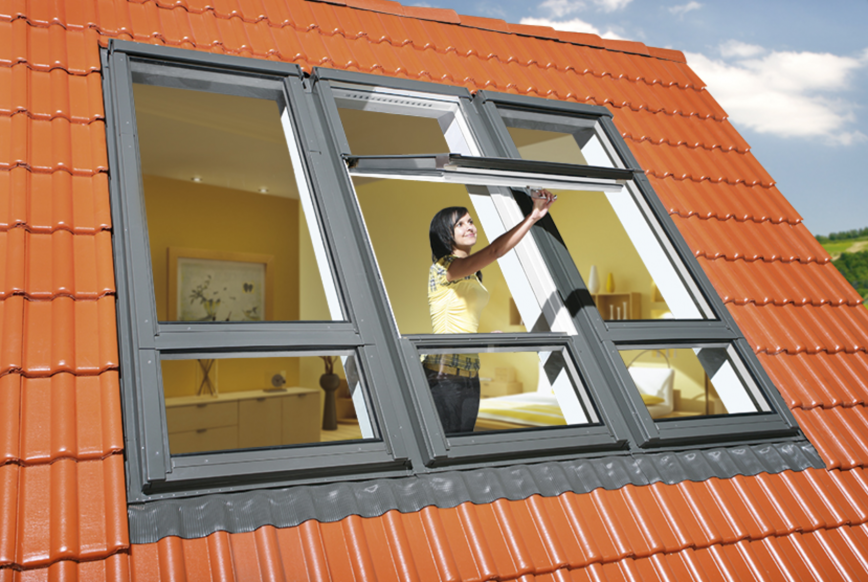 Image Source: Fakro
If you've decided to take the plunge and extend your home by adding a loft conversion, the planning phase is always the most fun.
But, you have so many different things to consider, such as what type of loft conversion you're going to need (dormer, hip-to-gable or mansard), fire safety, stair design and insulation.
Another consideration is natural light (especially if you're planning to use the room on a daily basis.  For instance, as an office).  You'll have to plan what type of windows you'll add to the loft conversion and where you'll place them.
Never fear!  We're here to help you.  In this blog post, we outline the three main types of windows that can be installed during the loft conversion process and provide three other types of windows for you to consider.
Look through the photos below for inspiration.
Gable end windows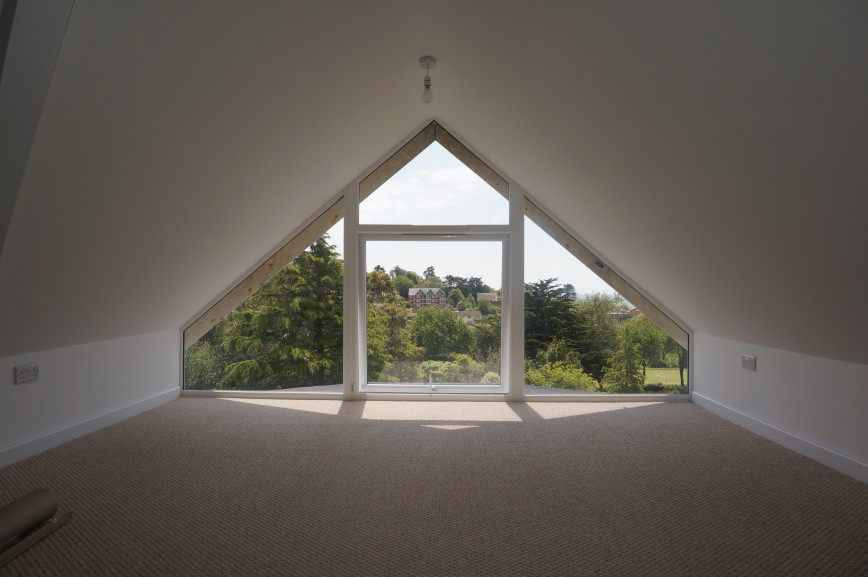 Image Source: Image Source: Atticdesigns.co.uk
A gable end window is installed into a vertical external wall.  In the photo below, the architect has designed a window that takes up the entire vertical wall, which provides the homeowner with a beautiful vista.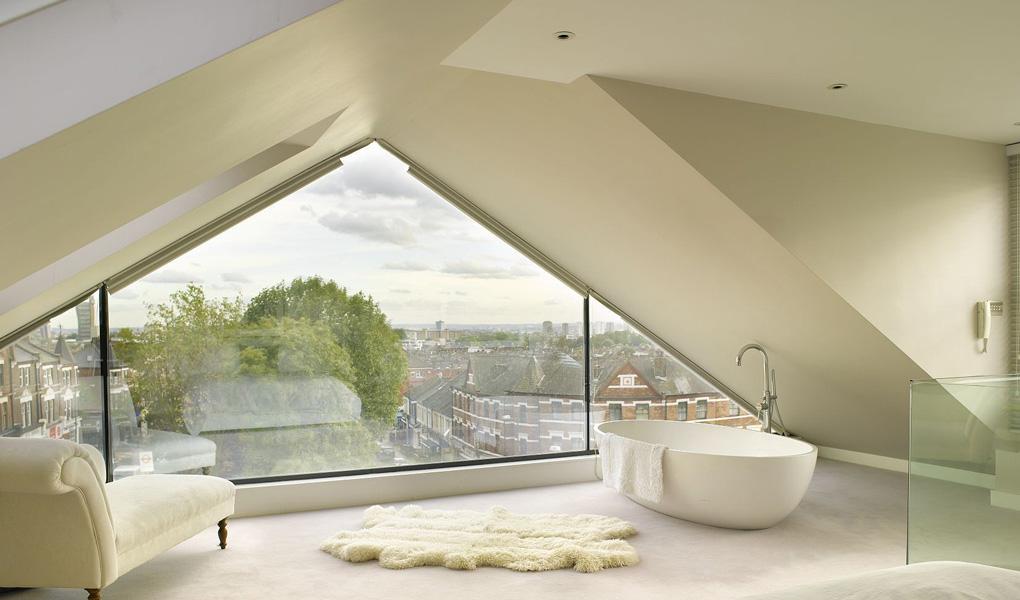 Image Source: HomeandProperty.co.uk
This is perfect if you live in a large city and you want to appreciate the skyline, or if your home overlooks some stunning scenery.
Dormer windows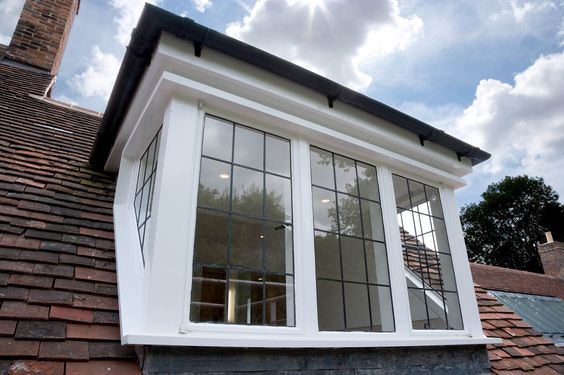 Image Source: Pinterest
Dormer windows are vertical windows with walls and a roof of their own.  They jut out vertically from the slope of the roof.
Rooflights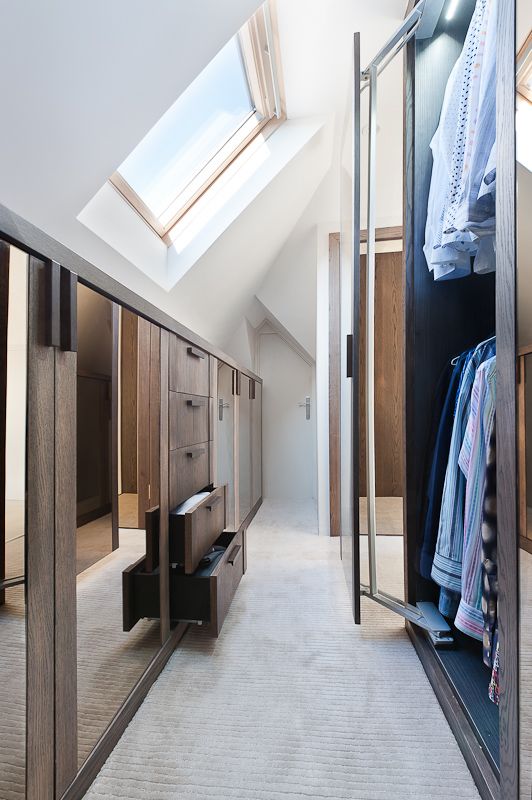 Image Source: Pinterest
Rooflights are set into the slope of your roof. They allow direct sunlight to enter the room, which provides high-intensity daylight.
They're the perfect solution for increasing natural light in your loft conversion.
Other window considerations:
Juliet balcony windows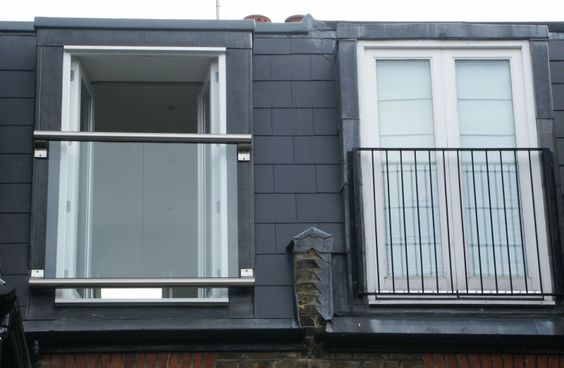 Image Source: Pinterest
If planning permission allows, you may consider adding a Juliet balcony to your loft conversion.  Named after the famous scene in Shakespeare's Romeo and Juliet play, this type of window will allow plenty of natural light to flood into your home.
Further, Juliet balconies can be aesthetically pleasing, adding style to the exterior of your property, while providing an extra level of security (perfect if you have small children/pets roaming around your home!).
Increased moisture resistance windows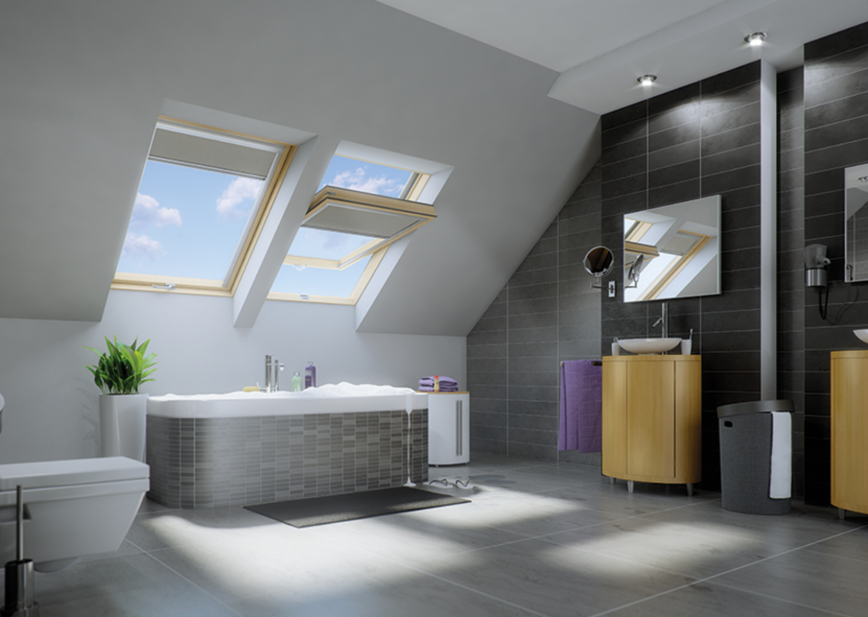 Image Source: Fakro.co.uk
A must-have if you're planning to use your loft conversion as a bathroom. These are special windows designed for rooms with higher humidity.
The window is specially formulated so it does not absorb water and the window is both durable and resistant to corrosion.
Energy efficient windows
Everybody knows that heat rises. You don't want to pay a fortune to heat your house only for it to disappear through your loft conversion's window.
Consider installing an energy efficient roof window that's specially designed to ensure heat doesn't escape, which will save you money.