Compared to other flooring options tiles are our top choice for adding style, practicality and versatility to a room.
You will be wanting to know how to keep your floor tiles spotless, so you can enjoy them at their best. One of the most appealing things about floor tiles is that they're incredibly low-maintenance compared to other flooring options, so you wont find it an arduous task. Unlike timber or carpet, floor tiles don't tend to fade, warp or stain over time. While both floorboards and tiles have the benefit of being wipe-clean, floor tiles don't require treatments – saving you time and money.
But if you want to keep your tiles looking as good as new, it's important to give them a good clean every now and then. This is particularly important with floor tiles, since grime and grit can build up over time. For example, if shower floors are not cleaned regularly, soap scum build-up can be hard to remove.
This useful guide will tell you everything you need to know about cleaning your tiles: 
How to clean your ceramic floor tiles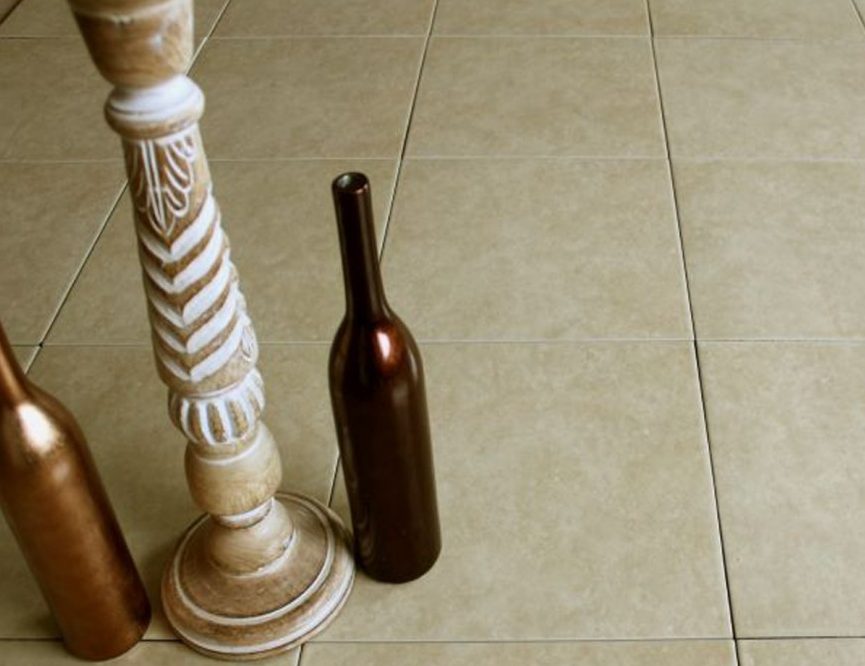 Ceramic floor tiles are versatile, waterproof and – above all – beautiful. Found to exist since 4000 BC, tiles have become an essential part of the 21st century home, looking lovely in the kitchen or bathroom and offer endless design options. But, since they're more delicate than porcelain floor tiles, you should take care when cleaning them. 
Your first approach should be to wipe your tiles clean, to remove any surface dirt or spills. This will prevent any grit from scratching the glazed surface of your ceramic tiles.

Prepare a mild cleaning solution by mixing a gentle floor cleaning product with water. If you prefer to take a natural approach, try mixing white vinegar and water to tackle stains. 

Use a soft cloth or mop and buff the floor tiles with the cleaning solution in a circular motion. 

Clean the grouting with a small brush, such as a toothbrush. The grouting essentially acts as the 'gutter' of the tiles when it comes to collecting dirt. Be sure to give it a thorough brush to make sure all traces of grime are removed. 

Next, mop your floor tiles clean with water and buff them dry for a truly spotless finish. 
How to clean your porcelain floor tiles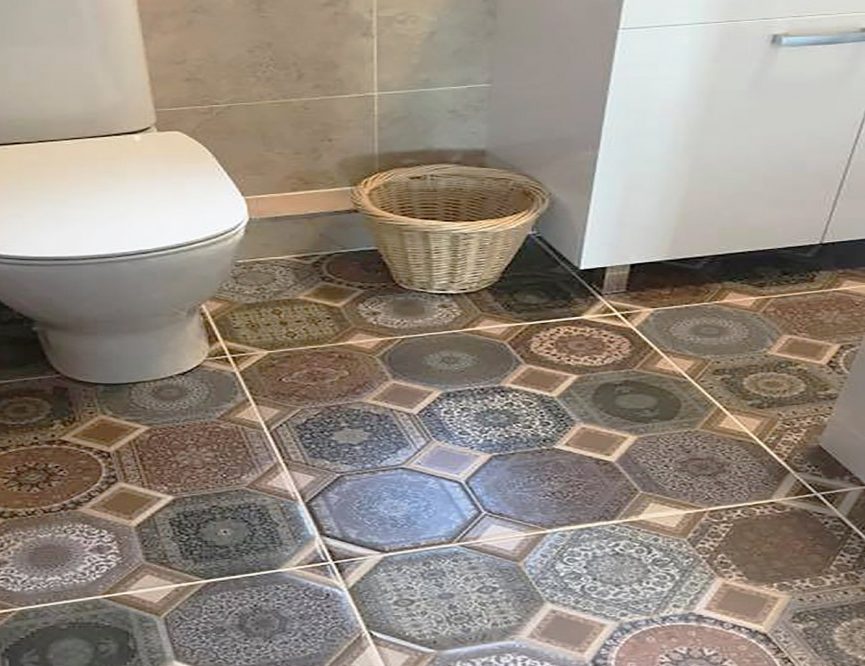 Cleaning porcelain tiles is a relatively simple process and is similar to cleaning ceramic tiles. Since porcelain tiles are slightly more durable than ceramic tiles, you can be a little more heavy-handed during the cleaning process. For example, you can use a hot water cleaning solution and leave the product on your floor tiles for longer. 
Depending on the colour, style and finish of your floor tiles, the most effective cleaning method will differ. But the above steps will form a useful guideline for making sure that your tiles look brand new.