Whether you are a landlord looking to appeal to new tenants or a renter trying to make your property homelier, there are a number of ways that you can make your rental property more welcoming.
From choosing beautiful colours to creating an environment that is appealing for everyone, there are plenty of design tips and tricks you can use to create the perfect rental property.
Choose The Right Colours
If you want to create a rental property that is welcoming and continues to have an appeal to a variety of people, it is worth considering what colours you should choose. Most rental properties choose pale, unobtrusive colours which people can put their own personality on, but sometimes it is worth being a little bolder and using colour to enhance your property.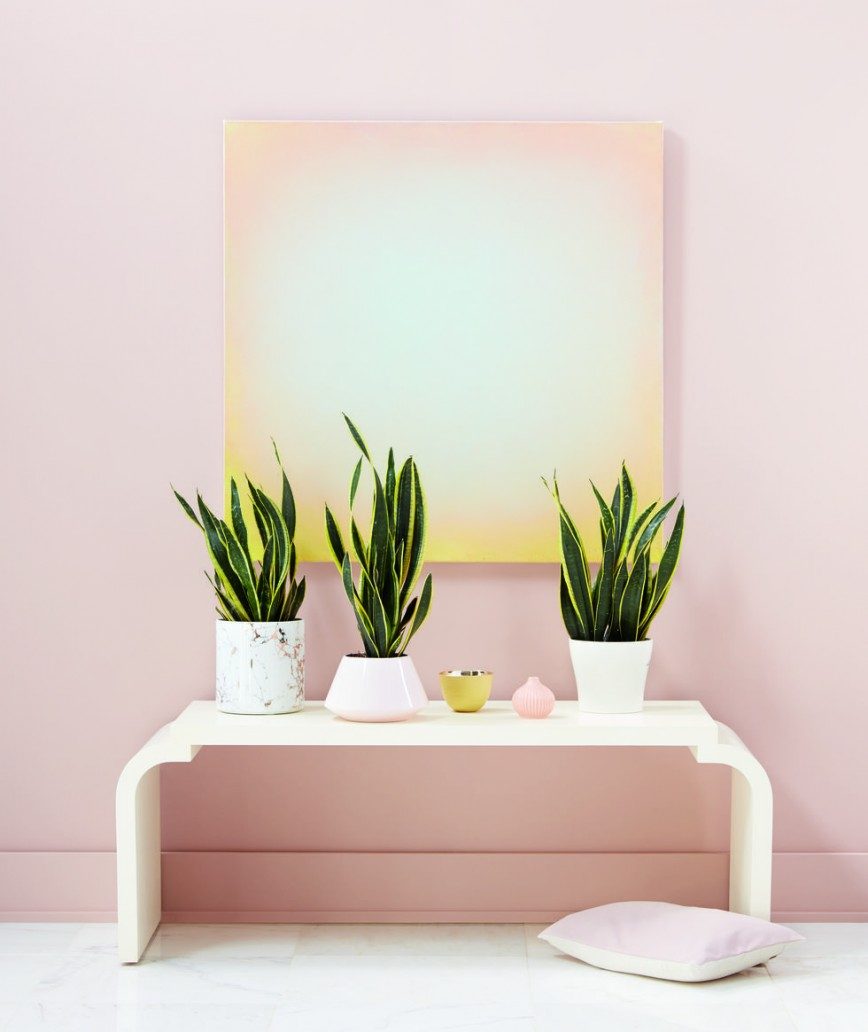 Image Via Elledecor.com – By Tim Nehotte Photography
This year's top colour trends feature softer, more sophisticated colours, which are focused around lifestyle trends. Living coral was Pantone's colour of the year, and if that is too bold, consider pale pink, soft terracottas, and dusty blush. Other popular shades are rich muted purple, power-inducing aqua and forest greens.  Using these modern, on-trend colours will appeal to those looking for a unique rental property, especially those who appreciate excellent interior design.
Don't Be Afraid to Be Unique
Though rental properties need to maintain a wide appeal, if tenants are viewing a number of properties, it's important that yours stands out. You can do this by adding thoughtful touches to your property, like a to do list pad on the fridge, nice mugs and beautiful wall art.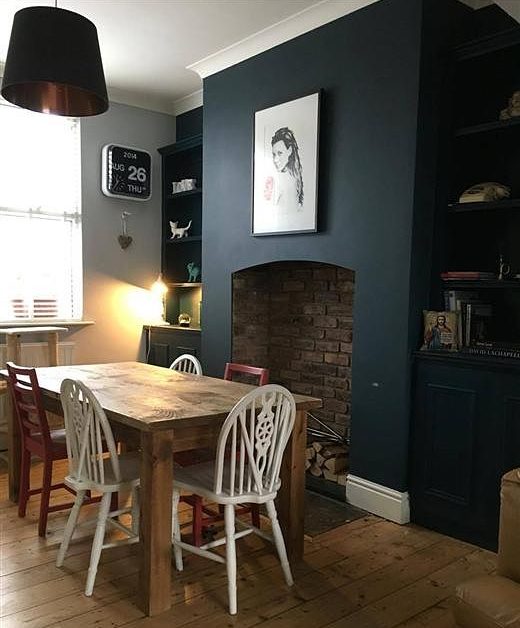 Image Source: farrow-ball.com
Try and help the tenants to see themselves there, and if you are a renter, then don't be afraid to make your property yours. From picture frames with your favourite photos to statement lighting you love, there are so many temporary ways you can decorate a rental property now. Removeable wallpaper is another handy tool for rental properties, as are wall hangings and soft furnishings that you love.
Quality is Important
Though it might be tempting for landlords to try and keep costs low and choose the cheapest furniture and accessories for your property, many landlords find that quality really is important, and it can often be more expensive to keep replacing low quality items than investing in decent lasting furniture to start with. Property investment experts RW Invest offer high end furniture packs with all of their property investment opportunities, allowing landlords to furnish their new property without the hassle.
Choose Homely Accessories
If you want to create a homely, welcoming environment then home accessories can be your new best friend. Choose cute items that make your home feel inviting and cosy. From a polka-dot teapot to a fun welcome mat to cushions with animals on, look for quirky details to welcome your guests. For landlords, useful items like a key rack by the door, bedside lamp and fresh colourful tea towels are all extra touches that will make your tenants feel welcome and enjoy their time there.
Main Image Source: Instagram