For those of you who have taken on a renovation project, you will know that there are dark times…really dark times.
It is no secret that taking a blank and sometimes falling down shell and turning it into something beautiful is not only stressful, but it can be expensive. However, it is worth remembering that the more dilapidated the property, the cheaper it will be. Therefore, there are levels of home renovation to suit varying degrees of manageable stress levels and budgets.
The renovation path is well trodden, but still rocky. Unforeseen setbacks and expenses are considered the norm in even the most successful projects so never plan for perfection. What you can rely on, however, is that the finished result will be your ideal home.
However, before reaching this point you will inevitably need a property, so let us talk you through the top 10 things to consider before buying a project property: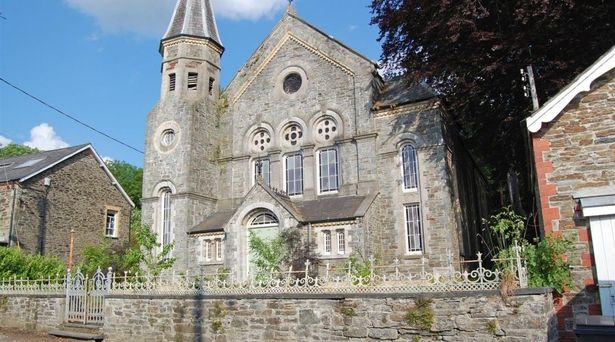 Before viewings
What is your budget?
Typically, your budget will dictate the property you will buy. Some renovators will buy a dilapidated property for pennies and spend a vast amount of their budget on getting it shipshape. Others prefer to buy something more tangible and spend less on renovations. Having a rough idea of how much you are willing to spend in total (property and renovation) will help you source properties for viewing with greater ease.
How will you buy your property?
Whilst you can find a renovation gem via a traditional estate agent there are typically properties that 'require modernisation' – ideal for renovators who want a quick project with minimal spend on contractors and labour. However, auctions, specialist websites, private ads in local newspapers are all gold mines for homes in need of serious TLC.
Do you want a residential, commercial or public building?
An exciting aspect of renovation projects is the opportunity to live in weird and wonderful structures. Whilst this does require planning permission in some cases, pubs, churches, schools, windmills and water towers have all been purchased and turned into residential dwellings.
One famous case in the UK was the purchase of Moorhaven, a prolific mental asylum located in Ivybridge, Devon. With a notorious past, the 65-acre plot and substantial buildings were purchased by a couple in 1993 and locals thought them barmy. However, 26 years later Moorhaven is an idyllic village made up of 120 homes and countless gardens and green spaces.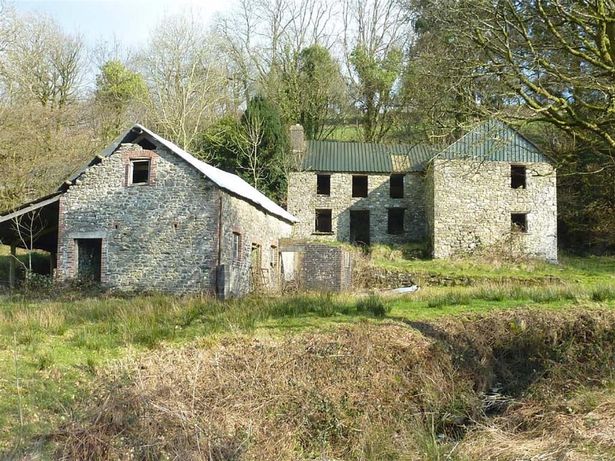 During viewings
Have you checked for property nasties?
With older and rundown buildings, it is expected that there will be issues. However, there are some notorious property nasties that could cause serious issues if they have been left untreated over a period of time.
Japanese knotweed is a killer for properties. The weed can slither through gaps in even concrete, causing serious damage. Properties showing any sign of Japanese Knotweed should ideally be avoided as without total eradication the issue will keep reoccurring and may have already destroyed the structural integrity of the building you are viewing.
Woodworm is also a major issue when left untreated for a period of time. This is of particular concern for period properties with beams or homes that have been left vacant. Woodworm can weaken timber in properties leaving structures in a dangerous condition.
Other properties nasties to keep an eye out for include dry rot, wet rot, and subsidence.
Could you obtain planning permission?
Regardless of the work you wish to undertake, check how easy it would be to obtain planning permission on the property that you are viewing. You don't want to be in a position where you wish to undertake tasks and the local authority declines your application. Applying for planning permission can take councils 12 weeks to approve as they ask neighbours for their opinions. Typically, properties in rural locations or detached homes are granted planning permission more easily.
Smaller renovation projects don't require planning permission, but it is always best to check with your local authority. There also a number of properties that are sold with planning permission which can save time on your renovation project.
Is the property listed?
If the building you are viewing is unique, architecturally interesting or period, it could be listed with the National Heritage List for England. Properties will be either Grade I or Grade II listed, with the latter being the most common. The purpose of the NHLE is to ensure special properties are maintained and preserved, like placing a full stop in history.
It is an illegal offence to change anything in a listed property without prior consent from your local planning authority. Failure to do so can result in heavy fines and even prison sentences. If you are interested in a listed building it is best to do your research to find out what is and what isn't possible in terms of renovation.
What is your ideal timeframe?
Before committing to a property try and determine a realistic timeframe. You will be able to get advice from tradesmen to aid your scheduling. Make sure to allow a month or so as wiggle room and potential time off – you may thank yourself for this if things become unbearably stressful.
Juggling a renovation alongside a full-time job and children can be particularly challenging and it may be appropriate to allow extra time for general life. Whilst you understandably don't want to be living in chaos longer than you must, don't add extra pressure by trying to meet strict deadlines. Take challenges as they come and stick to your timeframe as much as possible.
Main Image: Grade ll Listed Stone Built Cottage Llanrhystud, Ceredigion – Image Credit: Lloyd, Herbert & Jones – Via WalesOnline.co.uk