The right lighting is part of a perfect dinner – this is where dining room lamps come into play.
They ensure the best lighting conditions at the table and are a real eye-catcher themselves. When we think of dining room lights, we primarily think of hanging lights for the dining table, but ceiling lights, recessed lights or wall spots are also popular. If you already know what you want, you can start browsing right away.
Reading the newspaper at breakfast, writing the shopping list, living out creative hobbies, doing homework, a cosy evening with friends, a romantic dinner … Our dining table is the starting point for all of this. But how do you illuminate such a multifunctional table? Pendants are ideal as dining table lamps, provided their light is adapted to the needs of the various activities. They provide pleasant lighting with dimmable, atmospheric light.
How lightening makes the dining table delightful?
The eat-in kitchen, which brings living, dining and cooking into one, is trendy. This diversity can make the selection of suitable lighting and bulbs a lot more difficult. The aesthetic and purely functional requirements are equally met by lamps that are suspended vertically and thus ideally illuminate the table. Lamps are part of standard living space lighting and are particularly suitable for dining rooms and kitchen counters. If the use changes, for example if a dining table is converted into a work table, a height-adjustable hanging lamp is the perfect variant.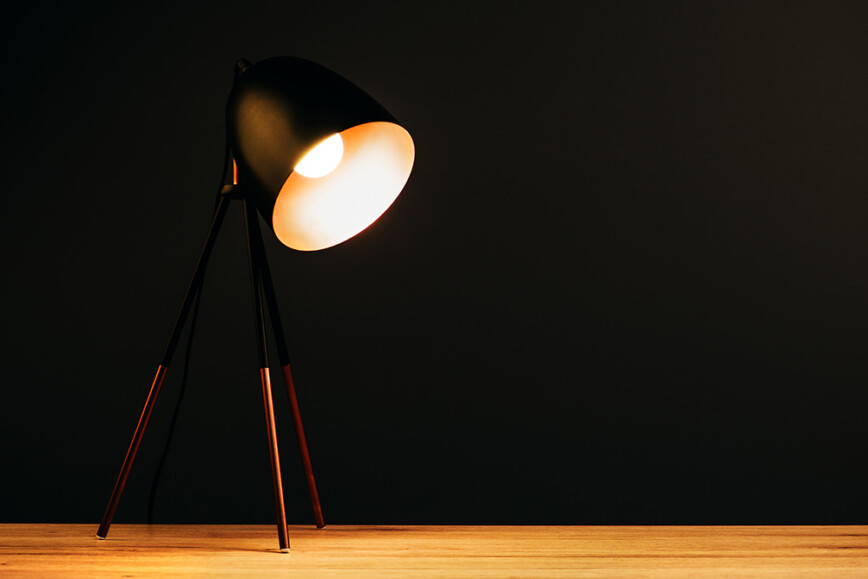 The classic for modern dining room lighting are 3 or 4 individual lights, which are also ideal for large dining tables. They illuminate the table optimally and bring soft light into the dining area through their satined glass. In addition, the pendant luminaire is timeless and can be combined with many facilities. The dining table is often the focal point in the whole apartment – but at least in the dining room. There is hardly a piece of furniture that stands for conviviality and get-togethers. 
The demands on the right lighting are all the higher: the task of dining table lamps is to illuminate the table in a targeted and glare-free manner and to provide a cosy light at the same time. At the same time, they should be visually harmoniously integrated into the room so that colours, shapes and materials match the respective furnishing style. In addition, there are often other requirements, for example with regard to individual setting or operating options.
Role of lamps in lightening
Light is light, regardless of the form? Not correct. So that the dining table is optimally illuminated, you should orientate yourself on its shape. Overall, when considering the size of your new dining table lamp, you shouldn't lose sight of that of your dining room or kitchen corner. Small, delicate lamps made of frosted glass or a colourful, transparent plastic shade, arranged in groups, creates a dynamic, but not overburdening picture.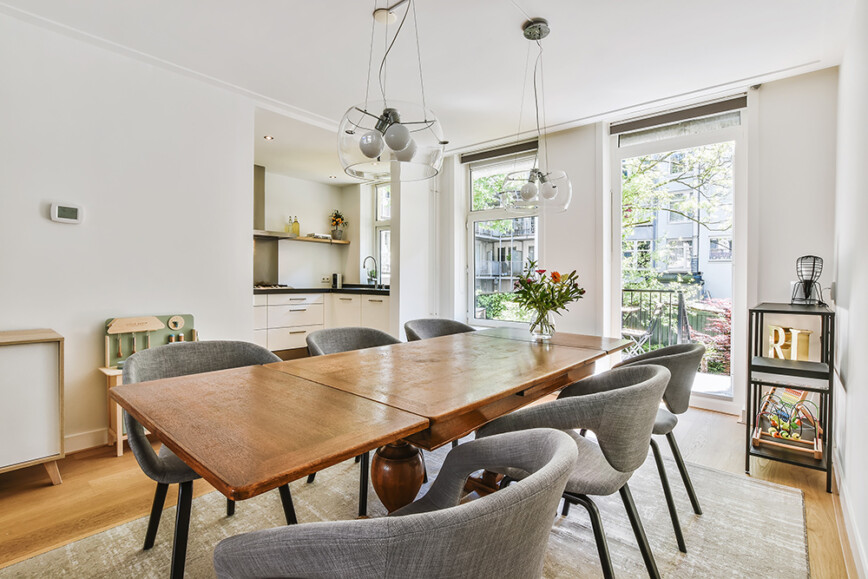 In addition, the dining room lamp not only provides you with light for a cosy meal. The dining table is rather a true multifunctional table. Because no matter whether you just want to read your newspaper in peace or write your shopping list, your kids do their homework there or the family plays a game of cards – for all of this they usually gather around the dining table.