The kitchen, according to professional interior designers, is the heart of your home.
If it's not in good shape, your entire home may not be in great shape too. This is the primary reason your kitchen should be top notch and good enough to serve you easily and efficiently.
Choosing the right kitchen is something that nearly everyone invests a truckload of money and time into. Yet, when finished with the final kitchen look, there is sometimes a lingering discontent that exists.
Well, the reason for could be quite simple. The fact that you planned well but failed to implement the plan when choosing the kitchen might be the reason.
Right from the time your new fitted kitchen is installed by the joinery company you hired, you will notice the quality of their work.
Here is a detailed guide that can help you choose the right kitchen furniture and be proud of your food preparation headquarters.
Choose a good company and think about the quality of the item
The quality of a piece of furniture is never more crucial than when it concerns your kitchen. Keep in mind that you may need to deal with a fireplace nearby and numerous sharp edges along with lots of activity.
Therefore, the quality of your preferred kitchen furniture is an important aspect you should think about when planning out your kitchen. It is recommended to find out if the company making these items has a good track record. This is much more than just purchasing a couch.
Check out several showroom kitchens beforehand and pick what pleases you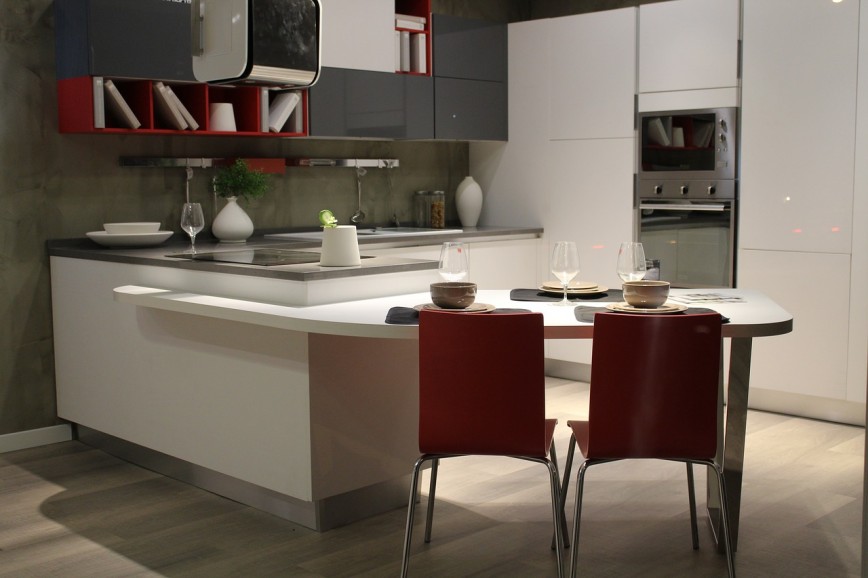 It is recommended that you visit different showroom kitchens near your home and check out different pieces of kitchen furniture. This will give an idea of what might fit your kitchen perfectly.
Besides, you will get an idea of wear and tear that is likely to take place, the weak aspects associated with certain pieces of kitchen furniture, and how well it will appear and last over time.
Pick a theme that matches your current shades in your home
Perhaps you want to achieve a harmonious and flowing feel in your home, particularly your kitchen. For this reason, it is recommended to pick a theme that perfectly blends with what you already own.
You can opt for either classic or retro look with materials that can bring a sleek and modern feel or bring back time with a minimalist feel. If you choose a minimalist kitchen, then, ensure that it is well organised, and the shades feel sober in texture.
Choose what fits your kitchen
When it comes to furnishing your kitchen, each inch of space should be measured, considered, and cross-checked prior to making a purchase. Keep in mind that there is little scope for making mistakes and shelves, work stations, and cabinets must be fit exactly in the right place.
You should carry your measurements and your entire kitchen plan when you go out shopping for kitchen furniture.
Besides, you should ensure that you aren't tempted to purchase something that is too big. In case your kitchen is small, focus on picking a small breakfast table and probably a separate dining space. You can also have a big dining table if you have enough space for it.
The bottom line is, all the functions of your kitchen that serve a family with kids are entirely different from a kitchen designed for a newly-wed couple. Therefore, choose kitchen furniture that fits your requirements.