French rural homes have a distinct allure that captivates homeowners to mimic their designs.
Albeit different French regions have their unique home décor style, the houses may share similar characteristics. Take note of the following reasons to know why you should consider rural French home design when renovating your own home:
Respects the History of French Home Design
French Provincial Interiors exude feelings of rich historical backgrounds. French history enthusiasts may want to add touches of the region's past to their abodes.
When choosing design elements, maintain a balance to the theme throughout the property. So, instead of renovating only one area of the house embracing French architecture, consider remodelling several areas around the property so that there is a common theme.
Remember, balance is a crucial element to many home designs. The visual weight of the French design should fill homes with distinct patterns, textures, and colour combinations. Whilst adding a sense of harmony throughout
When you admire French provincial design through the interior design choices you place in your home, it doesn't mean you can't add a touch of modern style in your dwelling too. Don't limit yourself to only adding vintage décor and furniture. If you want to add the latest TVs or couches with high-tech systems, then do so.
However, don't go overboard with the modern features, that way you can help maintain the presence of traditional French décor throughout your home.
Symmetry is the Key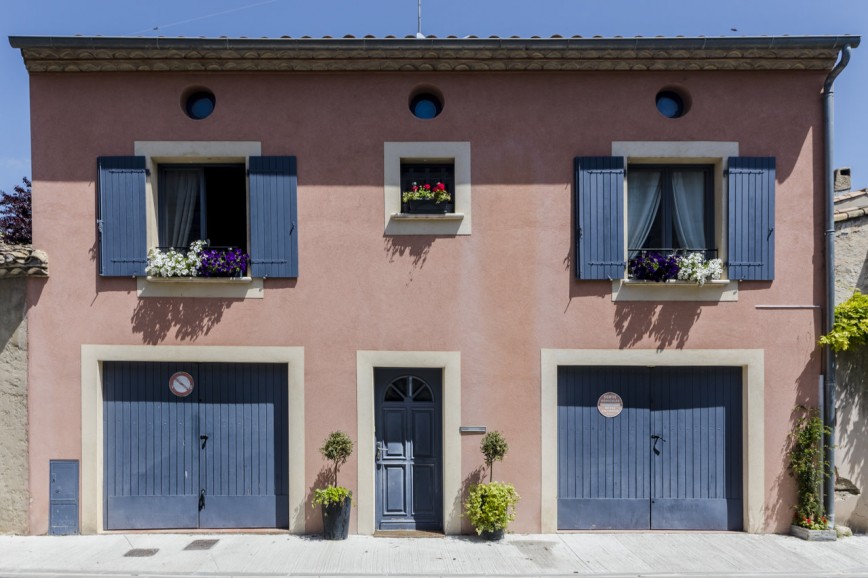 Many French rural homes feature symmetrical flat facades with the front doors found in the centre. The resulting image is a box-like appearance with balanced views of both windows and doors. Asymmetrical designs may best be left for modern, minimalist homes.
French provincial homes radiate a sense of rhythm and harmony thanks to the balance presented by their symmetrical appearances.
You can try mimicking this design for your home remodelling project by splitting your home into two distinct sides, mirroring each other. For example, if you have painted wood shutters found on the four windows in the left-side of your dwelling, the same look should appear on the right.
You can follow-through with the balanced exterior design when you renovate the indoors of your abode. For instance, if you place a small round table at one corner of your living space, consider adding the same piece of furniture adjacent to that place.
Maintaining balance in the exterior and interior home design emphasises the quality of rural French property design. Don't scatter pieces of décor around the floor of your home as this design choice might look cluttered in the eyes of home design buffs.
Vintage Beauty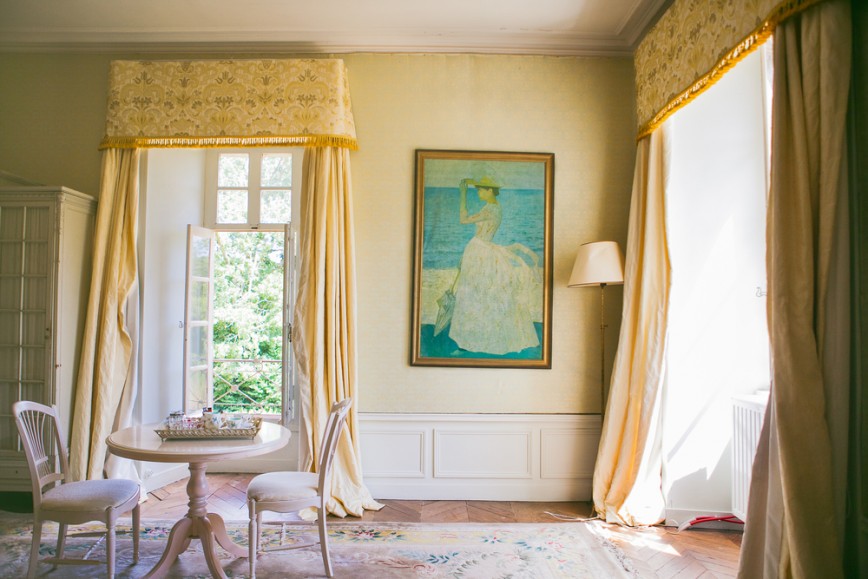 Consider adding classic design elements to your home remodeling project if you want to follow French provincial design.
Add old metals and wood items to help the house feel like it came out of 18th or 19th century France. For instance, put mixed metal candleholders on tables and surfaces around the house. Many old candleholders have gold and other metals laced on the surface to highlight the amazing traditional details.
Another metal piece you may consider adding to your home is a galvanised bucket. Transform this tool by putting beautiful flowers in it that accentuate the theme of the house. So, if you have a light colour tone on the interiors of your dwelling, opt to put pastel-coloured flora in the container.
As for adding old wood into your home, you don't need to go overboard with this design choice. Instead, you can simply buy wooden picture frames. Aim for using picture frames with intricate wooden designs showing French rural motifs. You might even find picture frames with old French patterns to help compliment the theme of your home.
An Excellent Base Where Old Meets New
Many rural French homes have a penchant for all-white interiors. White helps symbolise the essence of innocence and purity. Some might also call it the perfect colour. Still, not all homeowners like staring at a white abyss when they step inside their homes.
If you would rather your home wasn't completely white, play around with the colours of your house while adding the white tones as bases. Blend colours like yellows, greens, and browns to the white backgrounds. But, make sure to follow the rules of complementing colors. Consider limiting the maximum number of hues to use to three. Adding more colour to an area might make it look too complicated.
You can also mix it up by combining high-tech appliances in your home with traditional pieces of furniture. For example, pair your rustic bed with modern lighting for your bedroom remodelling project.
This combination of old and new design choices may be an ideal choice for the homeowner that likes both vintage French and contemporary décor. But, combining these elements might be a more difficult challenge than expected, especially for people who are new to the looks of French rural homes. On that note, consider hiring expert home designers to help in renovating your property.
Low-Maintenance Combined with Timeless Beauty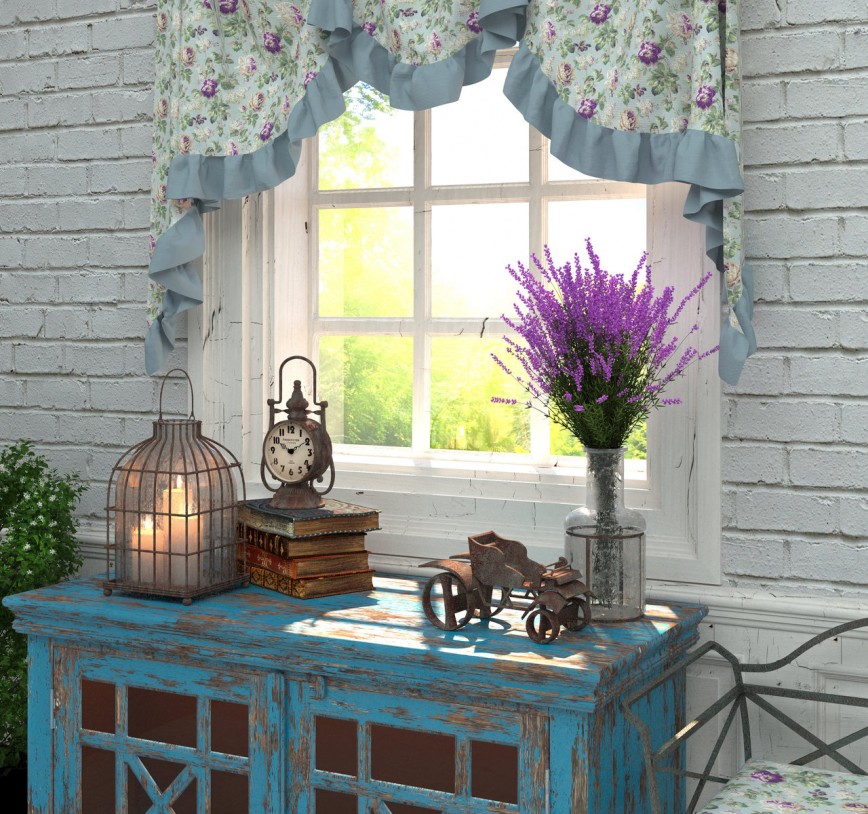 Maintaining the beauty of your home may cost you valuable time and effort. You may not like it when you spend the only rest day you have in a workweek by cleaning and de-cluttering the house.
One of the advantages of transforming your house into a French provincial-inspired home is it brings low-maintenance elegance to the home. Use timeless furniture made with aged wood that gives unique and eye-catching texture to your home's interiors.
Add unfinished iron and stone to pay homage to rural French home design. These materials may not need as many time-consuming maintenance sessions to keep each piece looking fabulous.  So, you can easily keep the seemingly ageless beauty of your dwelling without spending a lovely Sunday afternoon removing unwanted stains from your décor.
Tips
Various French provincial homes offer curated viewings. Make the most of these and enjoy guided visits to inspire your own French renovation.