Window treatments are a pivotal part of interior design and creating a home that's inviting, functional and aesthetically pleasing.
When you're choosing window treatments, you need to think about the style you prefer, but also how much light are particular types of treatments going to let in? For example, if you're selecting custom Roman shades, are there going to be different options for filtering light?
Also, how much privacy do you need or want? And do you have logistical concerns as far as having children in the home and the need for cordless window treatments?
All are important questions, but having a general overview of what types of window treatments are available is important. The following are a few of the most popular options.
Roman Shades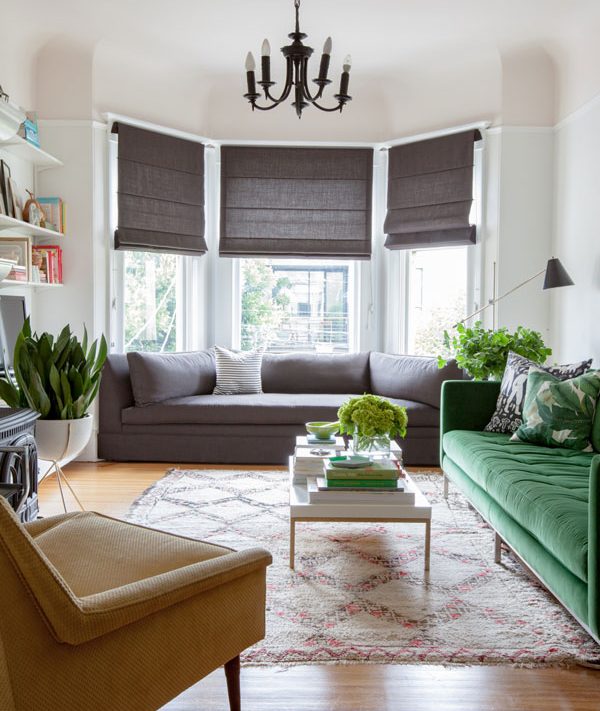 Image Source
Already touched on a bit above, Roman shades can be selected in a variety of colours and fabrics, so they're highly customisable. They're lightweight, and they can give a room a clean, modern and streamlined look.
There is versatility when it comes to Roman shades. For example, when left down the pattern and colour of the fabric can make a statement, or they can be lifted to let in the maximum amount of light.
Shutters
Shutters aren't as modern as Roman shades—in fact, they're considered a much more classic window covering. Shutters add a sense of elegance, but they are also an architectural and design element in and of themselves.
What a lot of people like about shutters is the fact that they also look great from the exterior of the home.
Wood Blinds/Faux Wood Blinds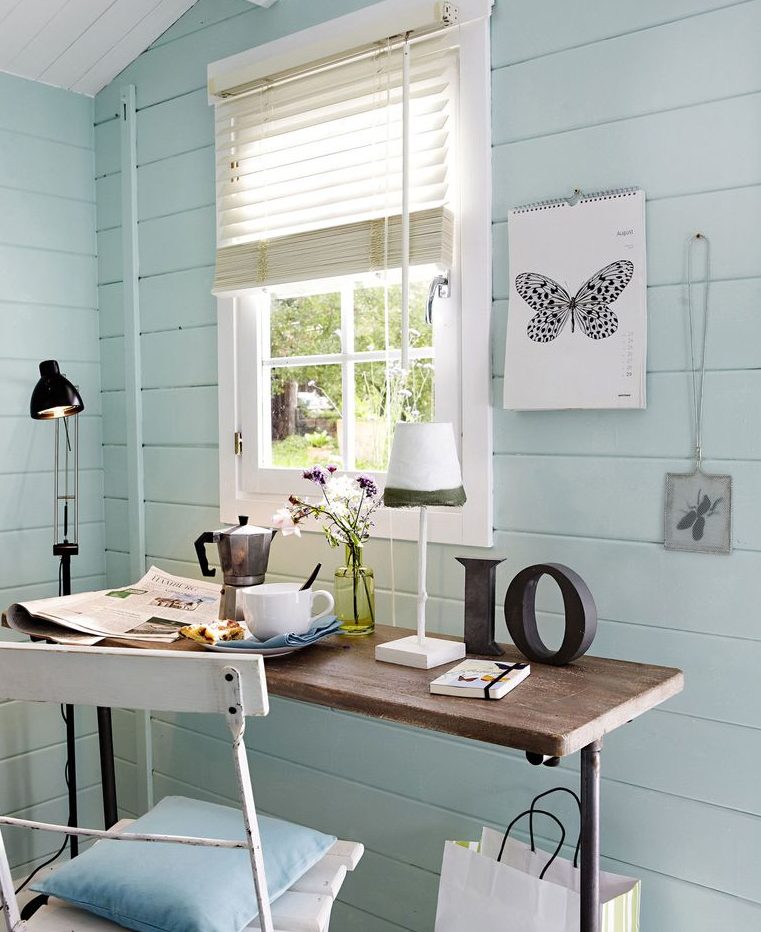 Image Source
Wood blinds or faux wood blinds can also look appealing from the outside of a home. Wood blinds and faux wood blinds are a classic, timeless style and they're available in a wide variety of finish options. There are different slat sizes which can change the look of the blinds from the interior and exterior.
To soften the look of wood blinds, many designers and homeowners will add layered curtains that hang on either side.
When we think of wood blinds or faux wood blinds, we often think of the wider slats, but there are woven wood shades as well, which are known as bamboo shades. Although the general term that refers to these types of shades is bamboo, these woven shades can be made of other materials such as different types of grass.
Woven wooden shades create a sense of natural texture and beauty, and they are also typically made of renewable materials, so eco-conscious homeowners may appreciate this.
Solar Shades
Solar shades, as the name implies, are designed to control how much sun can come into a space. Most solar shades are made from opaque fabric, so they allow people to see outside and therefore also enables a small amount of natural light to enter the room.
Solar shades are also a good choice for maintaining the temperature of a room and increasing the efficiency of heating and cooling systems.
Of course, these aren't the only types of window treatments, but they are some of the ones that are more commonly used.