When it comes to decorating your home, it is essential to have a good idea of what you want to express through your interior design.
Some may like to keep things plain and simple, others might want to go for a bit more of a quirky and retro vibe. Whatever your individual taste is, it is important that you stay true to your own preferences rather than merely swaying to trends which are popular at the moment.
If you're looking to give your home a retro inspired makeover here are some design ideas to get you started:
Try out a retro-inspired yet forward thinking heating system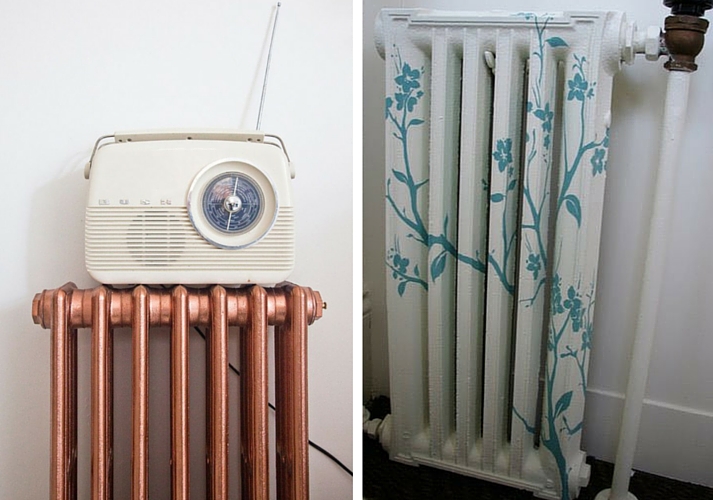 Having something which is retro-inspired doesn't necessarily mean that it is old fashioned or out dated. In fact, if these VeriSmart Heating radiators are anything to go by you can easily have a combination of modern and retro in one.
Their EcoHeat range of radiators are environmentally friendly but distinctive looking too, they allow you to enter a specific temperature to suit your personal preferences and would make an ideal addition to any interiors.
Keep your colour palette bright and vibrant
If you're looking for a retro feel for your interiors, think colours – and lots of them. If you're feeling particularly brave you may want to have brightly coloured walls, however, you can still achieve an effective look with white walls paired with bright accessories.
One of the best ways to make your room look bright and vibrant is to increase the amount of natural light entering the space. Natural light will brighten and accentuate any colors that you have in the room. However, it can be difficult to get natural light into some spaces. Fortunately, according to the experts at Ideal Construction LLC, "Skylights are often an effective way to enhance a home in both an aesthetic and practical sense by adding a great deal of natural light." A skylight can be installed in centrally located rooms to add natural light without sacrificing any privacy, making them the perfect way to brighten up any room in your house.
The colours from the swinging sixties were often a mixture of red, white, pink, orange, blue and purple. Having a wide mixture of them all will really help your room come to life.
It's all about patterns and motifs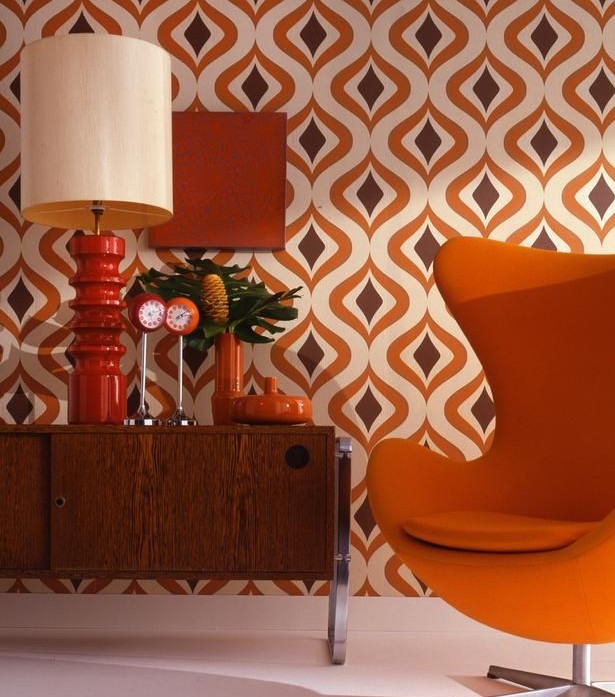 Whether it is circles, squares, spirals or squiggles – an easy way to achieve a retro influence in your interiors is to use patterns. If you're using patterned wallpaper, you don't necessarily need to use it on every wall as it could be quite a fun idea to have a feature wall.
That way it won't be like you're stepping back in time entirely with your design, but rather having a retro feel.
Keep an eye on sites like Pinterest for fresh design ideas
By using sites like Pinterest you can see a wide range of design ideas. If you follow certain trends that you're interested in you can start to amalgamate a collection of photographs that show what interests you which will come in useful when it comes to purchasing the furniture and accessories for your room.
Don't feel disheartened if there isn't a shop or designer attached to the photograph as often shops like Made will produce more affordable versions anyway, like these stunning sofas which are available in a wide range of colours and certainly have a retro feel!