Your showering experience should always be refreshing and enjoyable, which is why it is so important to select the right shower head to match your preferences and requirements.
Given that there is such a wide variety of shower head options on the market, you'll need to think very carefully before ultimately making your choice. You should think about your available shower space, your budget, and of course, your own personal taste.
To help ensure you make the right choice, it is best to browse an extensive selection of options and decide which style best meets your needs.
Basic Types of Shower Heads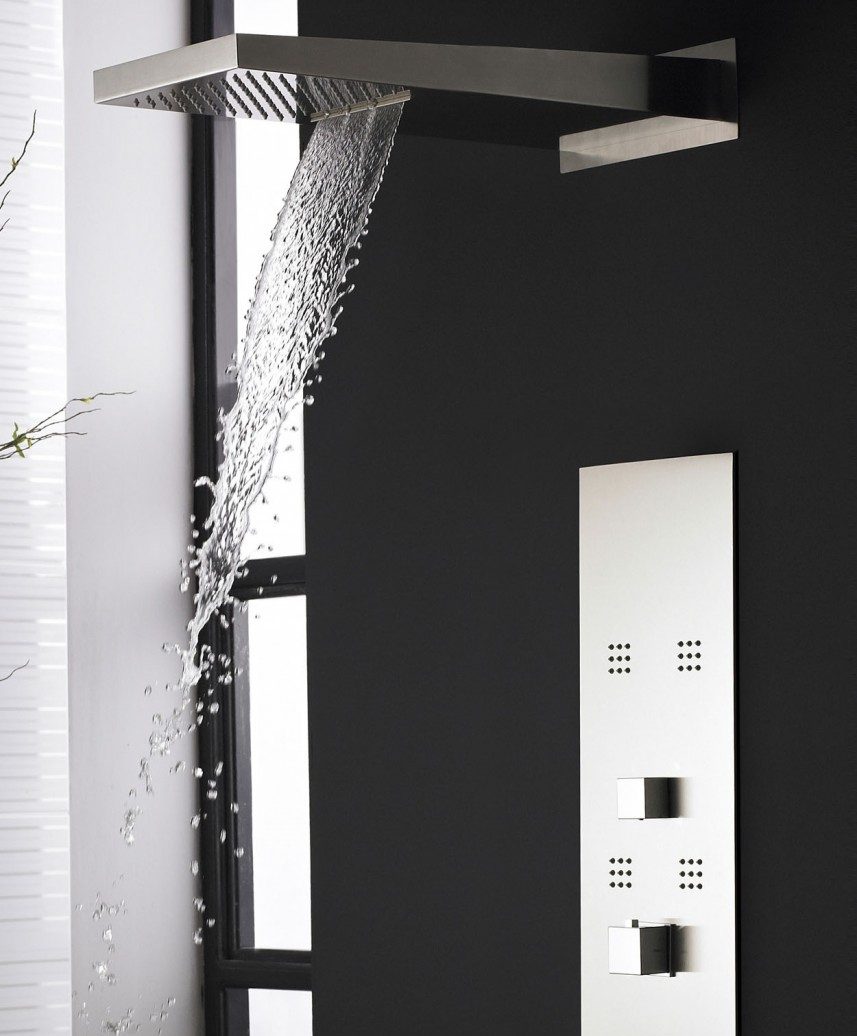 Top Mount Shower Heads
Often referred to as 'rain showers', these type of shower heads are positioned above the user's head to offer a drenching yet thoroughly refreshing and enjoyable showering experience.
Top mounted shower heads are both stylish and sensual, and can be either flush mounted to the ceiling or suspended with a pendant.
Upgrading to this type of fixture may be necessary if you opt for top mount shower heads, so be sure to factor the added cost into your budget when choosing this particular type of head.
Top mounted shower heads are perhaps best suited to new bathrooms or bath renovations, and are particularly ideal for bathrooms with low ceilings.  
Spa Panels and Body Spray Shower Heads
This type of shower head is designed to provide a relaxing body massage experience for the user, helping to ease aches and pains from head to toe.
Spa panels and body sprays are typically installed in vertical rows on either opposite or adjacent walls, creating a crisscrossing water pattern when in operation.
Custom installations can also be completed with different style shower heads accompanying the panels and sprays, though these types of fittings often require rigorous plumbing work. With that considered, they are likely best suited to complete bathroom renovations.
The body sprays are supplied in a wide array of different sizes, standing at knee, hip and shoulder level, so you need to think about the height of every user in your household before buying and installing.
Wall Mounted Shower Heads
Wall mounted shower heads are the simplest and most affordable types available, so it is unsurprising that they are also the most popular household choice.
Easy to install with simple shower arm screw mechanics, these shower heads will work perfectly with any existing plumbing, and can incorporate extra features like nozzles with adjustable water release for a superior shower experience.
Handheld Shower Heads
This style of shower head features a long hose for additional reach and control, allowing the user to complete all sorts of different bathroom tasks.
This added functionality will greatly simplify the process of bathing the kids or pets, for example, and even washing your own face and hair.
Able to accommodate extra details such as massage jets with soothing spray patterns, handheld shower heads need to be wall mounted, but will work perfectly with existing plumbing, and prove suitable for family bathrooms.
These types of head can be used to replace a standard shower system, or even combine with one to deliver an improved overall showering experience. Handheld shower heads can be mounted onto a sliding bar, making their height easily adjustable to a level that suits the user.
Choosing your perfect Shower Head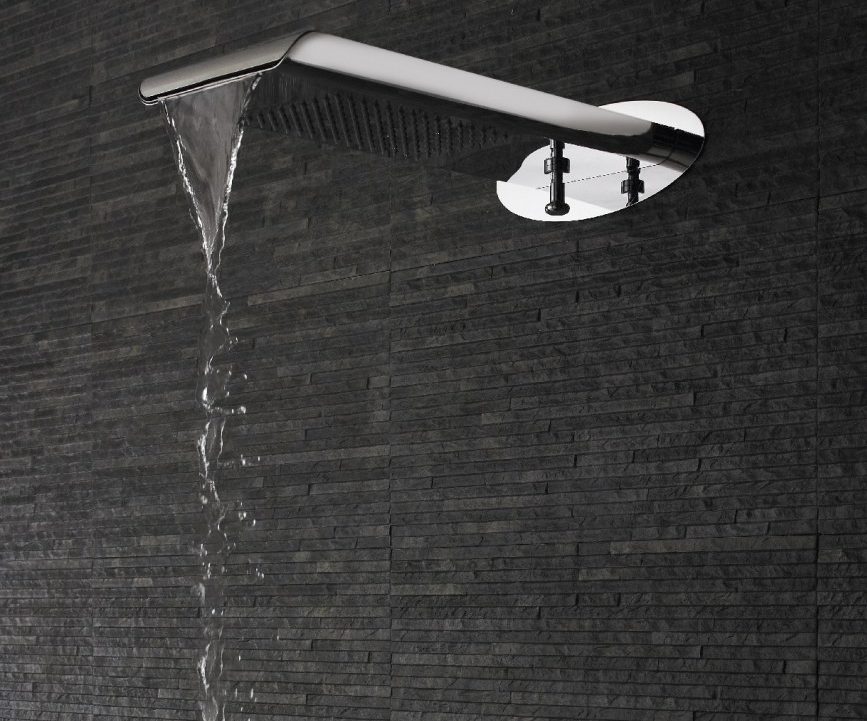 Ultimately, you should take a long look at a vast array of different shower head options on the market before deciding on the perfect shower head for you.
Ensure that the practicality, looks and price of your chosen shower head all match up with your specific needs before committing to buy; this way, you'll secure a stylish shower head that won't need replacing for many years.