Interior design is certainly a big deal these days and where once homes looked very different from hotels things are changing.
Partly because of the rise of the insta interior design but also Airbnb, a move to a warmer more unique style are becoming the norm.
Unique interiors are all the rage, breaking rules, clashing colours and more are taking over the phone screens of Instagram users. The great thing is, inspiration is everywhere and what the hotels are now doing can be easily copied. Why not steal a few ideas?
We want comfort at home, but it seems we now want it in our hotel room too. Gone are the austere large plain spaces. This is being put down to how Airbnb is competing with hotels. The choice of where to stay is huge now and people are gravitating to more homely places to stay and hotels are working hard to catch up.
But how are hotels using unique design to evoke a feeling of comfort while still offering high quality accommodation?
Creating an Individual Style with Bespoke Interior Design
The key to this new waves of interior design is individuality. It really is all about you! One of the ways you can really push the unique angle is to look at bespoke and made to order furniture. By using items that are created to order and to suit the space itself hotels are making truly unique interiors that people love.
This can be done at home too. Brands like Cheeky Chairs make luxury made to order dining chairs and bar stools using design fabrics and traditional upholstery techniques. Finding small companies like this that work with rule breaking designers like Kit Kemp of Firmdale fame is exactly what boutique hotels are doing and you can too.
It's All About Fabric
Where once it was all hard floors and big reception rooms hotels are now opting for carpets and plush rugs over cold hardwood flooring. This softens the look and feel of a room and bring that much needed warmth and texture.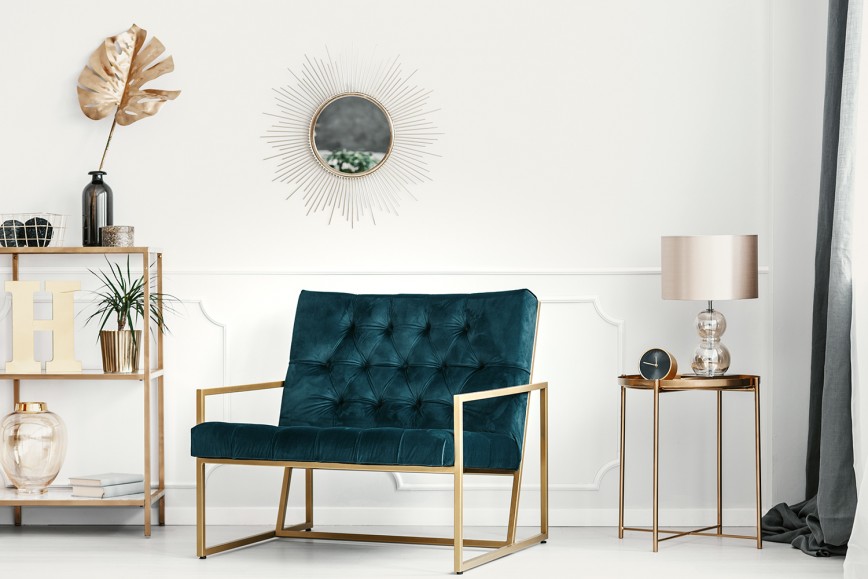 Woven tapestries, upholstered furniture with luxury fabrics, and scatter cushions or throws on the bed are all ways of playing with fabric and doing the unexpected, both with the choice of fabric and the colours used. Layering and clashing are great ways to break a few rules using fabrics.
Shelf Design
Luxurious design extends beyond the confines of comfortable beds and soft furnishings. It's also about creating interesting décor through art and shelf design. It can be all too easy for shelving to look uniform and dull, but by playing with heights and positioning, you can create a space that is more balanced and natural.
From books and unique ornaments to plants and photography, there are various ways of displaying treasured collections that add more personality to a space and tell a story that your visitors can get lost in.
Clashing Colours
Clashing colours and textures is a great way of creating that desirable carefree vibe that still evokes a level of luxury that hotels want and so do we. By breaking the rules with fabric and colour and embracing texture, you can create a space that evokes emotions, but that also feels amazing to be in. Don't be afraid of clashing a few colours, this has to be done carefully but done right it can make a room. Boutique hotels are using this kind of technique a lot.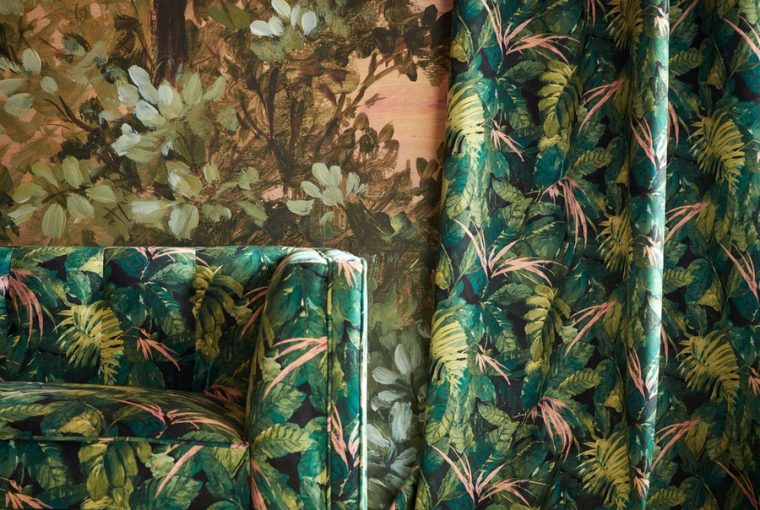 It can be difficult to account for the human factor when designing a hotel space – it's all about thinking about the dynamics of a room, and how guests interact with it. It is the same in the home. What sets a luxury hotel, and a stunning house, apart from a forgettable one is the feeling of being home and this is done through building connections with those who stay. But it's also about focusing on the elements of a space that make it memorable.
People seek out and respond to spaces that make them feel comfortable, relaxed and well cared for, while being surrounded by luxury and sumptuousness. By rethinking decorative elements such as furnishings, fabrics and colour, you can create interiors that inspire guests and help them to unwind from the moment they arrive, as opposed to just being a bed for the night. If you Airbnb your home this could well make all the difference, its working for hotels and it can really work in your home too.