If you're someone who is obsessed with keeping up with the latest interior design trends – this is definitely a weakness for us as North Wales Interiors – then you will already be thinking about how you can update for 2018.
This year, there are some exciting new colour trends that will overhaul your interiors and give your home a completely new edge. Here are the must have colour trends for 2018.
Hello Gold, Goodbye Copper
Last year, copper was the must-have colour and it was everywhere, from furniture and kitchenware, to light fittings and home accessories, and it seemed that we just couldn't get enough of copper – that is, until now. This year, copper is out of favour and gold is the new must-have metallic. For an easy décor update, choose gold curtain rails, paint picture frames, and install gold handles.
Black and Grey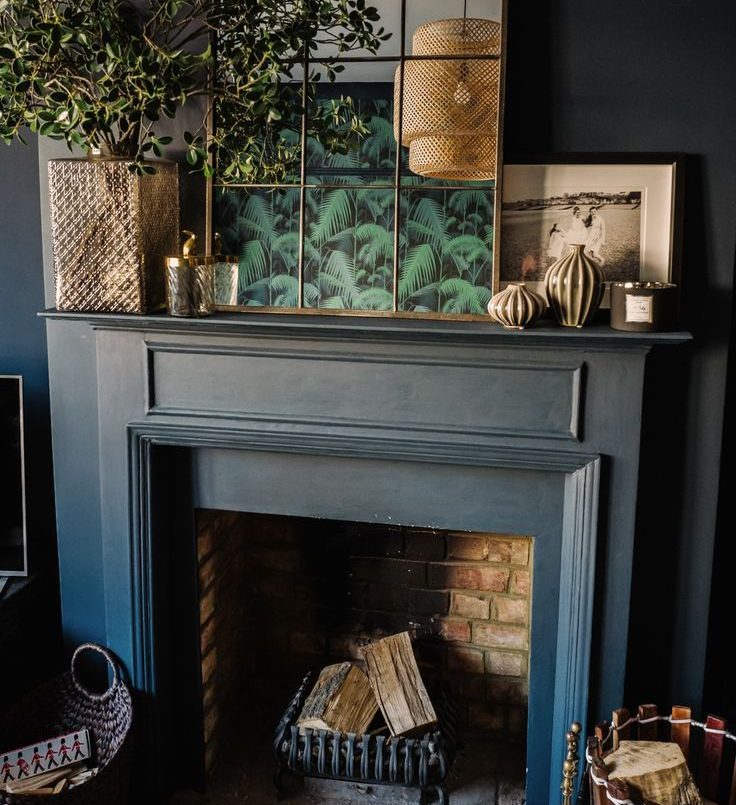 Move over monochrome; interior design has got a darker, moodier edge in 2018. Think charcoals, deep greys, dark indigo tones and rich black shades, while picturing a modern twist on a regal interior. Choose chalky matt paint to add to the mood and style with velvet, deep mahogany tones and atmospheric artwork. Style tip: pair black with gold for a dramatic effect.
Vivid and Vibrant
In contrast to deep, moody shades, vivid and vibrant tones are set to be huge this year. This trend is great for entertaining spaces, as it's all about having fun. All colours are on trend this year, so you can choose a shade that really speaks to you. Bring in the sunshine with bright yellow, let out your playful side with peacock blue, make a statement with fuchsia, or go bold with shades of lime.
Peach is the New Pink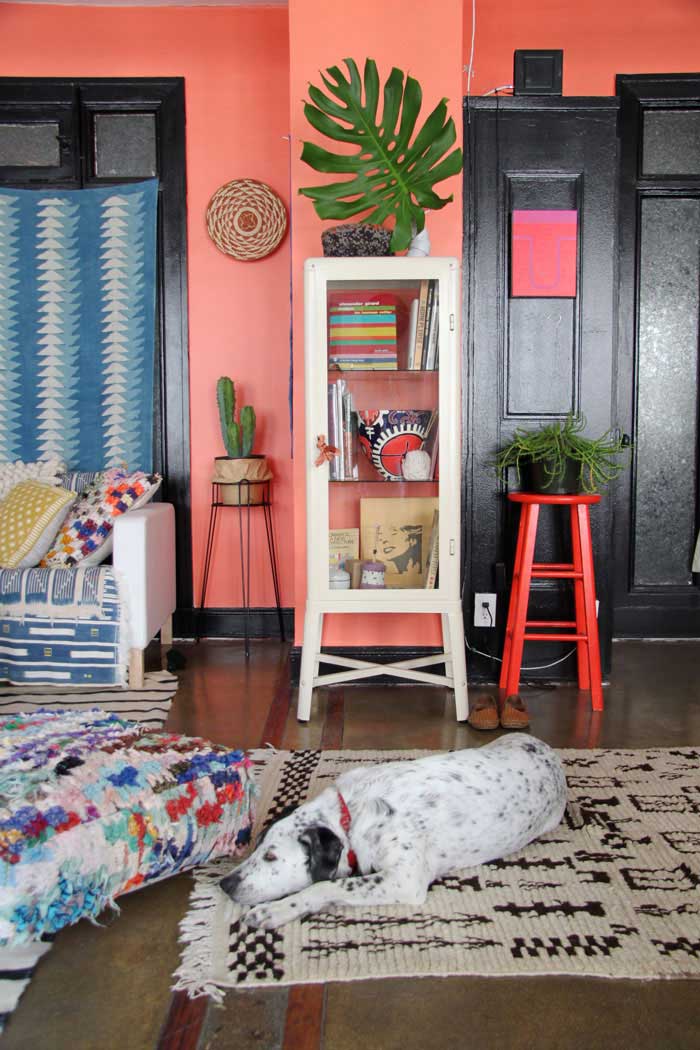 Image Source
Millennial pink was a huge 2017 trend but it's time for pink to step aside. This year, interiors will be all about different tones of peach, from pale pastel shades to rich salmon-infused colours. A great colour scheme for bedrooms, update the interior of your boudoir with a peach feature wall, made-to-measure curtains from Direct Blinds, rugs, throws and bedding.
Those Relaxing Vibes
If you like your home to feel like a tranquil retreat, and liked the hygge trend, then you'll love this years muted pallet. Go for lilacs, pale greys, earthy taupes, muted clays and sage-toned greens. In addition, this trend is all about textures. Add a little edge with brick walls, knitted throws and fluffy rugs, and don't be afraid to use different materials.
Style with these colours and your home will be on-trend for 2018. Which are you going to try?