The humble bathroom mirror was once used simply as a way of seeing your reflection.
However, in these days of high technology, there are numerous different types of modern bathroom mirrors to choose from that can help to enhance your bathroom and even your way of life.
LED Mirrors
This type of mirror not only looks cool, it also provides extra illumination when it is needed most. One of the great things about LED mirrors is that they shine a bright light onto the reflection of the person who gazes into it.
This makes personal grooming and applying flawless makeup very easy so that anyone who has installed an LED mirror in their bathroom will be able to step out with confidence.
Colour Changing LED Mirrors
Set the perfect ambience to match your mood with backlit colour changing LED mirrors. The LED display runs through the entire colour spectrum to provide extra appeal and this effect is sure to make bath time more fun for the little ones.
Magnifying LED Mirrors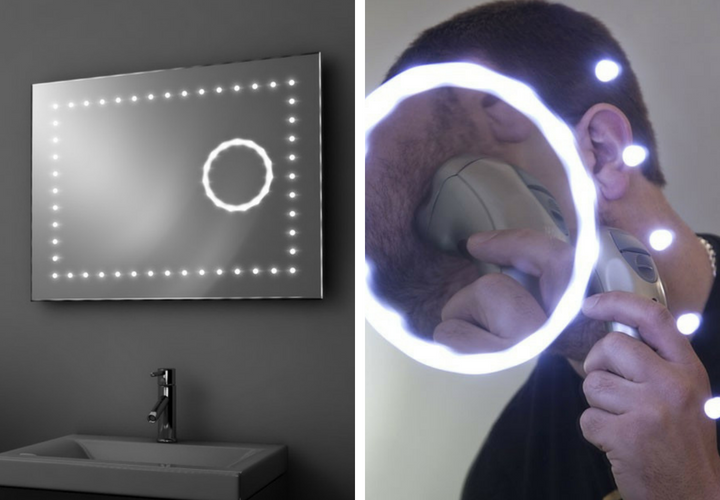 These cool mirrors come with a magnifying section built right into them. This is a real bonus for anyone who needs to be able to see when they touch up their makeup or shave in the morning.
The benefit of this special magnifying panel means that people will be able to see even more clearly without having to invest in a second mirror, which would also take up valuable space in their bathroom.
Audio Bluetooth Mirrors
People who enjoy singing in the shower are sure to love the audio bathroom mirror, which helps to transform their bathroom into a fully automated entertainment station.
As the name suggests, Bluetooth mirrors contain wireless technology that can connect to tablets, Smartphones and laptops via Bluetooth.
This means that you will be able to transport your favourite music app to the surface of your bathroom mirror so that you can chance the music that plays in your bathroom that the touch of a button and set the right mood while you get ready for a fun night out.
Digital Clock Mirrors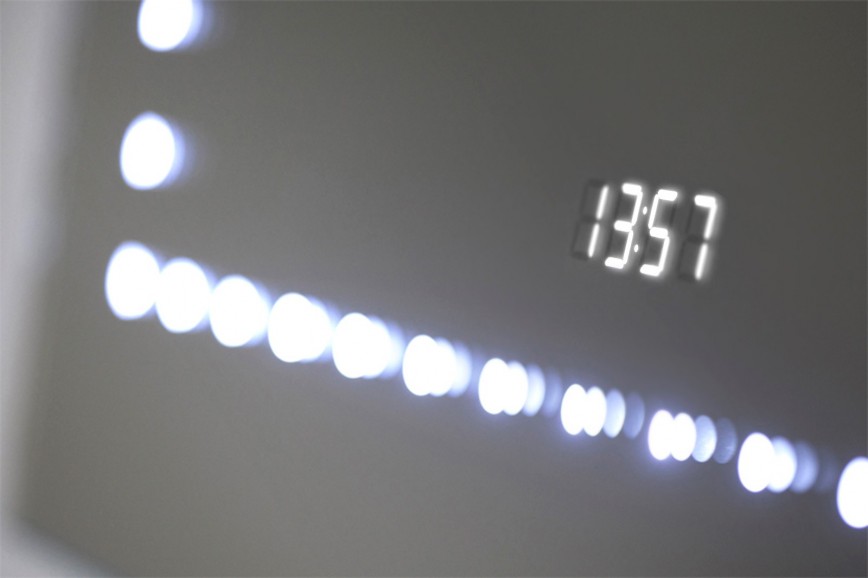 You will never be late for a date when you choose this modern and very slick looking bathroom mirror. This special type of mirror comes with a built in digital clock that will clearly display the time whenever you wish.
There are different sizes of digital displays to choose from so that the time can be displayed discretely in the corner or much larger so that it cannot be missed and the clock comes with an on/off switch built into the frame.
Infinity Mirrors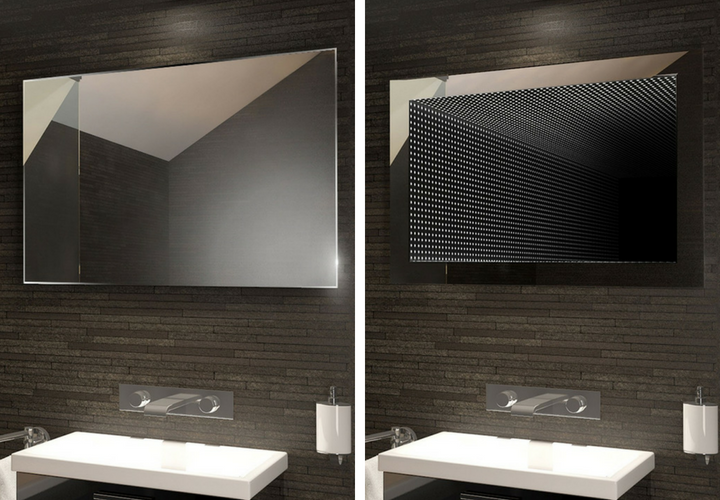 This impressive type of mirror is a type of art that will serve as a real conversation piece in any bathroom. Infinity mirrors consist of two parallel mirrors that create an effect of lights receding endlessly inwards.
They are extremely elegant and come in a number of different styles including round, portrait and landscape and help to transform the bathroom into a stylish space where each member of the family will enjoy hanging out and unwinding in style.
One of the great things about this type of mirror is that the infinity effect can be turned off when desired so that it is able to perform the functions of a regular mirror.