The moment your child hits their teenage years you instantly start to notice changes.
From their attitudes to their personal style and interests, it's amazing to see your child becoming their own person with their own thoughts, opinions and so on.
With this in mind, it's probably time to update that pink princess bedroom into a cooler, more mature space for them to enjoy.
Whilst they may still need their favourite teddy and special family photos, it may not be necessary to have the bright pink walls anymore.
These useful tips will help you to update their current bedrooms and create a space that they can feel more at home and relaxed in for the next few years.
Delicate Colour Choices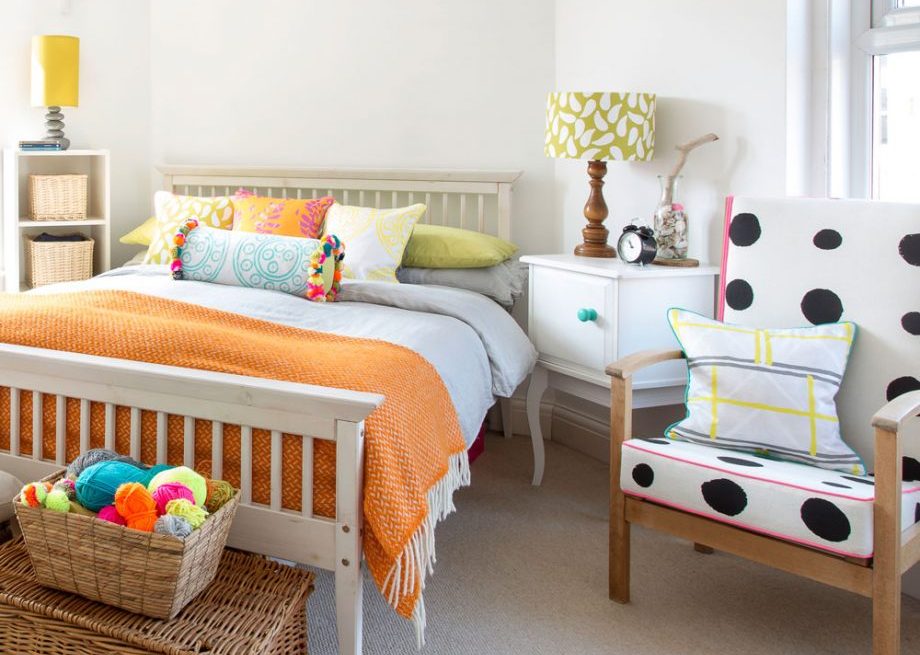 Image Source: © IdealHome.co.uk – Jonathan Jones
Choosing the right colour for your teenage girl's bedroom is an important task. Colour plays a huge part in the way a room feels and in order for them to feel at home and comfortable, the colours need to reflect their personal style and interests.
Take your daughters favourite colours into consideration for this stage, as you can look at introducing softer shades of their favourite colour to paint the walls, creating a subtle and delicate décor style that they can live with for many years to come.
The benefit to working with a delicate core colour scheme is that you can then introduce bolder colours through accessories, giving your teenager the option to play around with colours as their personal styles change.
Upgrading Furniture Pieces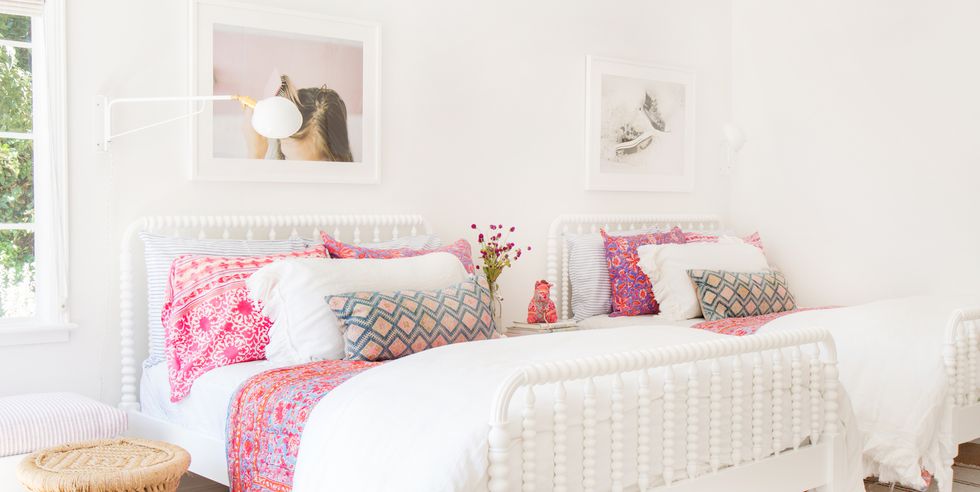 Image Source: © HouseBeautiful.com – Tessa Neustadt
Somewhere between 10 and 12 years old you often find your child has a sudden growth spurt, which can become a slight issue when they're still living with their childhood bedroom furniture.
From outgrowing their beds, to not being able to sit in their chair anymore, you'll probably find that they need some new furniture pieces to help update the room properly and provide them with comfortable furniture to use every day.
It's always a good idea to look online and search for some high-quality, stylish furniture pieces like the ranges at Furniture Plus Online, as you can guarantee you'll be able to use these furniture pieces for years, even when your teenager grows up and moves on!
Having a slight upgrade to their furniture pieces will also help your teenager to feel more independent and comfortable within their bedroom, which will really help them to grow.
Easily Accessible Set-Up
Once your teenager starts to get into their homework and exams they're going to need a space to focus and work, so it's really good to set aside an area of their bedroom for this.
By creating a 'work hub' for them, they will be able to get into the zone and complete their homework or revision in peace, without any distractions.
By providing them with a desk space and plenty of stationary, you'll be able to make sure they have everything they need to keep focused and get the work done to the best of their ability.
Similarly, you may want to look at adding new features to their bedroom such as a dressing mirror, ideal for them to get ready with and also an additional chest of drawers or storage space.
As they get older, kids seem to accumulate a lot of 'stuff', so having somewhere easily accessible and neat for them to store their bits away is going to really help keep their rooms tidy!
Personal Touches Needed
Your teenage years are perfect for meeting new friends, experiencing new places, learning new things and overall finding more out about yourself as a person.
By providing your teenager with a room that reflects their personality, you can ensure they feel at home and happy in their own personal space.
From photographs of friends and family, to posters or artwork of their favourite artists and so on, you can help them to express their personality through their bedroom décor.
Main Image Source: © RobinGonzalesInteriors.com