After falling out of style in the last half of the twentieth century, wood wall panels are trending again. With new and inventive takes on decorating homeowners now have many options when it comes to choosing wood wall panels.
Using real wood on your walls or ceilings has a stunning effect, but it can be costly. Thanks to products like peel and stick wood panels, however, you can have the same results as an authentic wood wall without the expense. The Wood Veneer Hub has put together this guide on the benefits of peel and stick wood panelling, as well as proper installation.
With this advice, your wood wall panelling sheets will look like the real thing!
The Benefits of Peel and Stick Wood Walls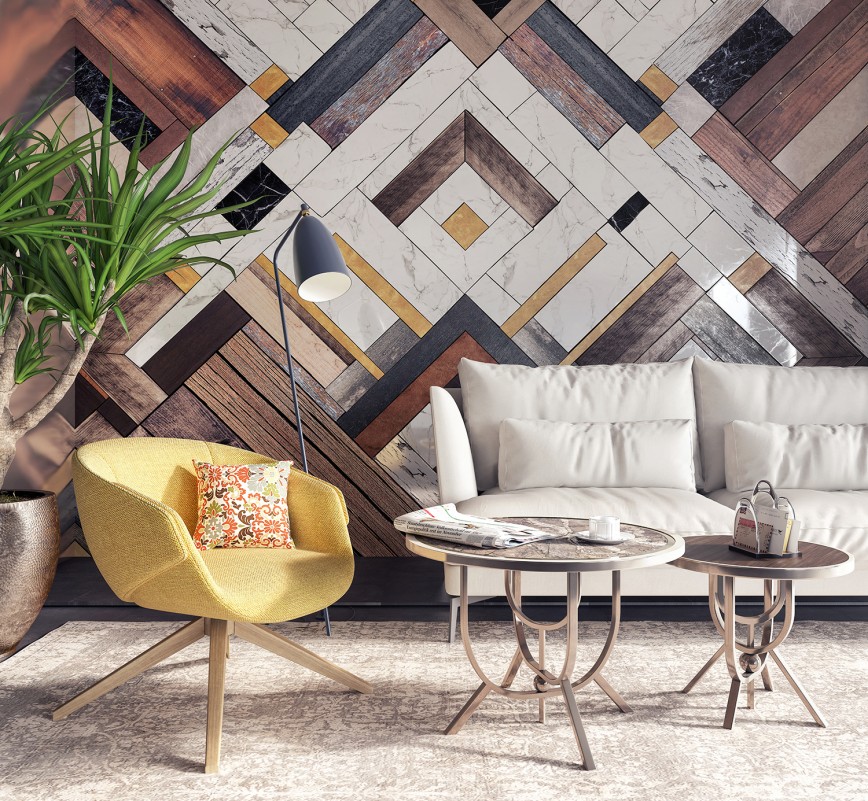 The biggest benefits of peel and stick wood walls compared to real wood are that they adhere to any interior surface, they're easily installed, and they're slim.
Apply on any surface – One of the biggest benefits of peel and stick panels is their versatility. They can adhere to any surface, with no need for extensive prep. This makes peel and stick wood walls a practical choice anywhere in your home. Most interior surfaces are fair game for peel and stick panels, so you're only limited by your own creativity!
Easy installation – Peel and stick products are also a breeze to install. They require few tools and you can easily do it yourself. For a real wood wall, you'd have to allocate days to get the project done. With peel and stick, the project is complete in a matter of hours.
Slim profile – Since peel and stick panelling goes on surface, you can apply it directly to drywall. It's so slim that it'll be flush with or even smaller than most of your skirting boards, trim, or outlet covers.
How to Apply Peel and Stick Panels for Real Wood Effect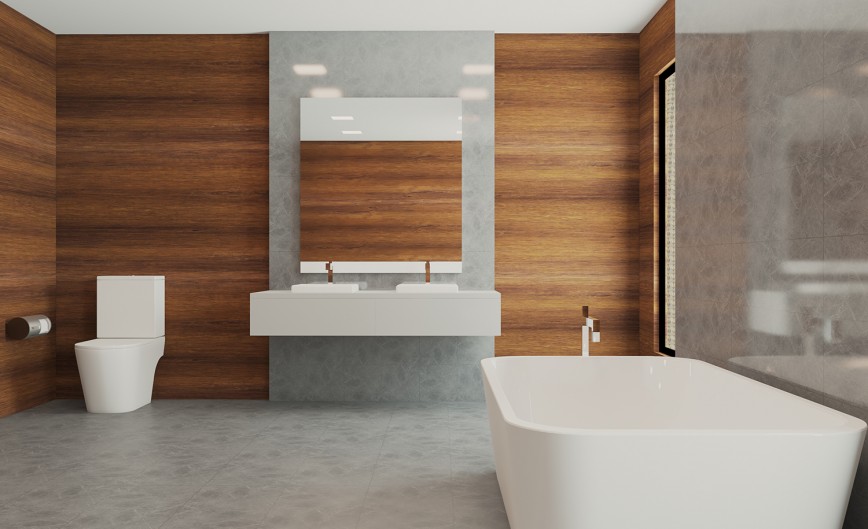 If you want your peel and stick panelling to resemble real wood walls, there are some steps to keep in mind for installation.
Acclimate the Wood
To "acclimate" the wood means to set it in the room you'll be installing it in, so it adjusts to the environment. Each room has a different temperature and moisture level which will impact the wood. By opening the packaging of your peel and stick panels and letting them sit in the room for a few days, the wood will acclimate to the moisture level. Doing so will help prevent the wood from shrinking or expanding later on if moisture levels change significantly.
Avoid Moisture
While acclimating your peel and stick wood will help guard it against the effects of moisture, it's not recommended to install it in a room with exceptionally high levels of moisture. Bathrooms, kitchens, and mudrooms are therefore not ideal for peel and stick wood panelling. The excessive levels of moisture will cause the wood panels to expand or shrink too much. If they get warped in this way, peel and stick wood walls won't resemble real wood at all!
Clean the Target Surface First
You should apply your peel and stick panels to a dry, clean surface for the best results. Take out any décor, screws, nails, or staples before starting. Wipe down the wall or surface area with a dry cloth – no moisture! – to ensure you remove any dust. Working with a clean wall or ceiling will help the adhesive stick better, producing more authentic-looking wood panels.
Take Proper Measurements
One of the biggest mistakes in installing peel and stick wood walls is neglecting to measure beforehand. Another is assuming your ceiling or skirting boards are level. Measure the area you want to cover with your panelling before applying, to ensure you have enough. Then, use a level to check your ceilings are straight. If not, make a pencil mark using your level and draw a straight chalk line across the wall.
Apply One Row at a Time
Measuring is a good way to ensure your peel and stick wood panels look like a real wood wall. Another is to apply your panels in an even, deliberate manner so you don't make mistakes. Take it one row at a time, checking after each that the panels are straight.
Final Thoughts on Peel and Stick Wood Walls
Peel and stick wood panels can easily have the same effect as authentic wood walls. If you select high-quality panels and install them properly, no one will ever be able to tell they're peel and stick!