More and more of us have invited a dog into our home as part of the family, but are our homes truly designed in a way that caters to their needs

It can be as simple as not placing a chair where they can jump up and steal food or precious items, to more complicated designs such as a dedicated dog room.
Space saving dog den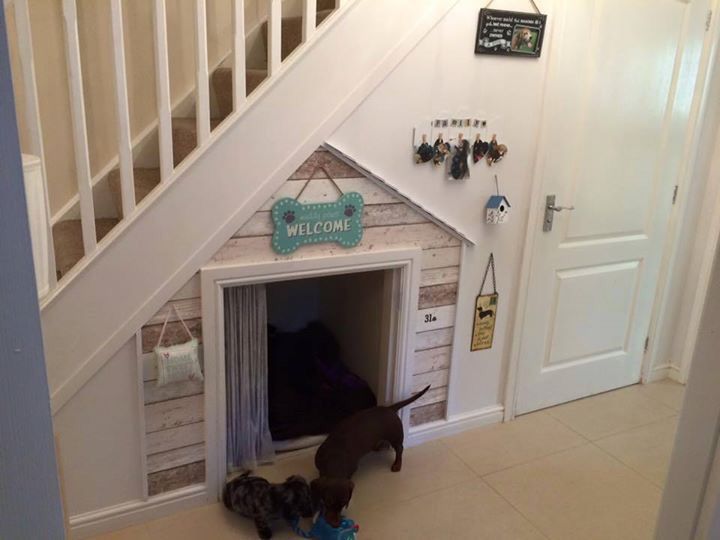 What a great way to make the most of the wasted space under the stairs. Dogs love a den! And it's a great place to hide that doggy smell that has a nasty habit of exuding from their beds.
Some dog owners like to put a gate over the front, but here at NorthWalesInteriors we feel dogs need a lot more space. If you need to shut them in anywhere shut them in a room they'll be safe in, and if that's the same room as their dens placed, that's even better.
Raised dog bed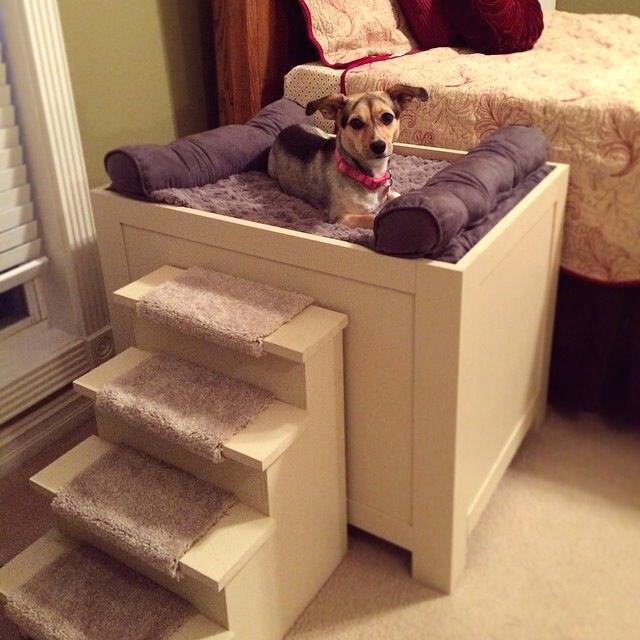 It's not always wise to have your dog sleep in the same bed as you, especially if you struggle to get a good night's sleep.
One solution would be to design an elevated dog bed that can be placed right next to your bed. Don't forget steps! Smaller dogs, ageing dogs and ones in poor health won't appreciate having to jump up.
Pop through pet door
Why not design a way so that your dog can access your garden with ease? This is great if you lead a busy life or your dog needs to go to toilet more often than others.
As you can see in the video above, Rob Robillard from 'A Concord Carpenter', has add a raised stand the other side of the dog flap due to the room that best suited the pet door being a little too high.
This shouldn't be an issue if you employ a skilled crafts person, although as Rob states the one he used (Endura flap pet door) had great instructions and was easy to fit.
No go area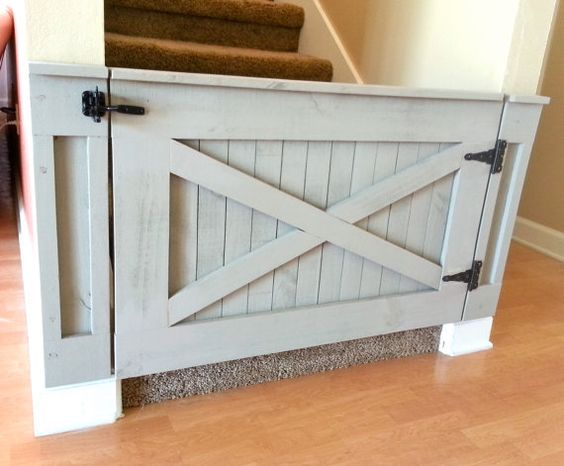 When we see dogs bounding around having fun, it's often hard to believe that a set of stairs could be such a serious obstacle. Unfortunately they have just as many potential dangers for dogs as they do children.
If your pets small or not in great health stairs can become even more of a risk, that's where a dog gate comes in handy. They're not always the most aesthetically pleasing, but a talented crafts person could make you one that looks a lot more pleasing to the eye.
The same goes for anywhere else in your home that you'd rather your dog has no access to.
Doggy washroom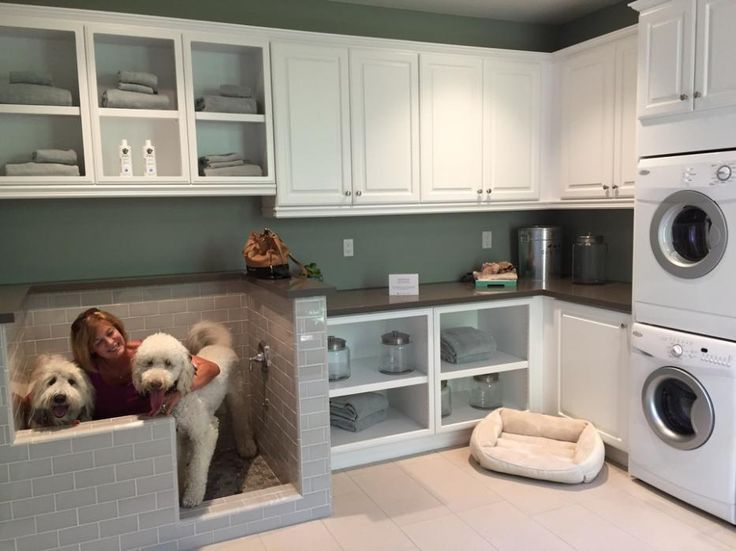 Keep all the mud and tangled hairs out of your own bathroom by designing a doggy washroom. I'm sure your dog would rather not be lifted in out of the bath, and how much easier would it be for the family!
One last tips, when it comes to interior design trends, placing plants within the home is a trend that's becoming more and more popular, but remember if your dog's a chewer you will need to check that the plants within your home, and your garden, are not plants that are poisonous to dogs.
You don't want to go to all that effort designing which plant looks best where, to find you need to give them all away.