No window? No issue! From accessory inspiration to unique colour schemes, there are so many clever design features that can open up your bathroom and add that all important bright ambience.
There are plenty of ways to brighten up a bathroom lacking in natural light, and here are 6 of them.
Use Pattern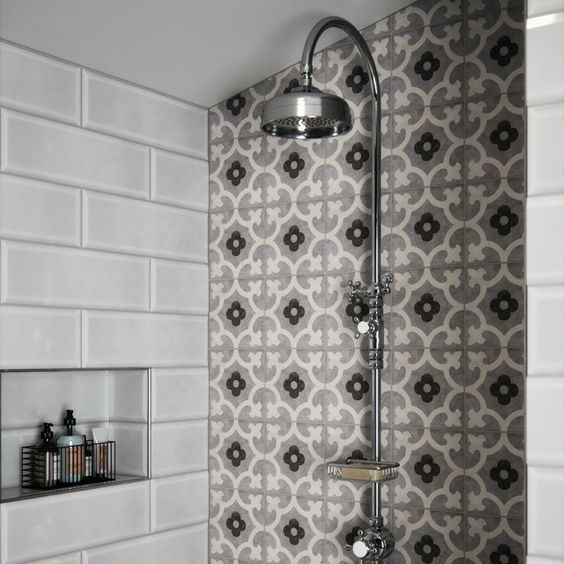 Bold tiles or wallpaper are the perfect addition to a windowless bathroom. The addition of pattern will not only add a much-needed dose of excitement but will draw attention away from any lack of light. Patterns with upwards movement are particularly useful, thanks to their ability to appear both cheerful and bright.
Illuminated Mirrors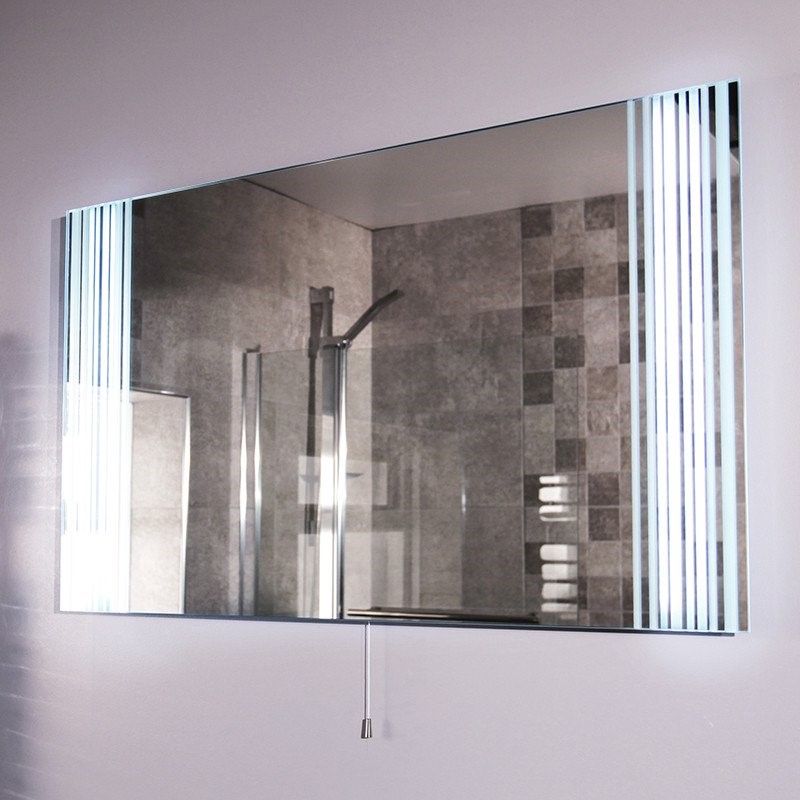 Mirrors are a brilliant way of adding depth and brightness to any room, and bathrooms are no different. Thanks to their ability to reflect light around the room, mirrors are the perfect addition to brightening up dark areas. Illuminated mirrors are both practical and stylish and can add a focal point to a windowless bathroom.
Keep accessories minimal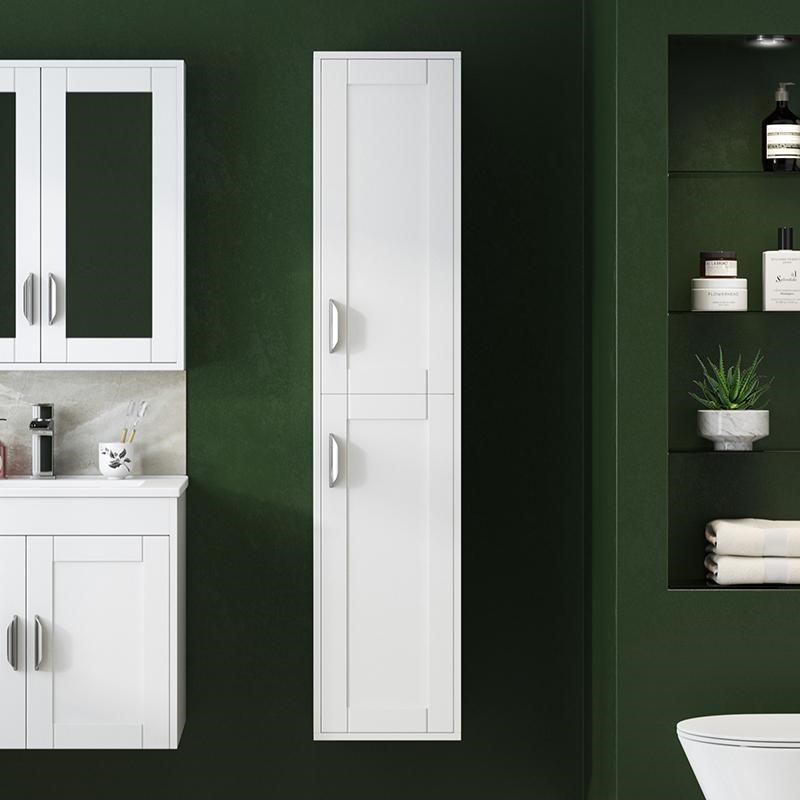 Whether you want a bright, glowing bathroom or an ambient spa like retreat, avoiding clutter will let the eye focus on the brighter, lighter parts of the room. Keeping your bathroom minimal is not only a great modern design choice, but also makes the cleaning process a lot easier. It can feel hard to keep your bathroom minimal when you have a collection of toiletries but there are lots of clever, stylish storage options available that are perfect for supporting neatness.
White and bright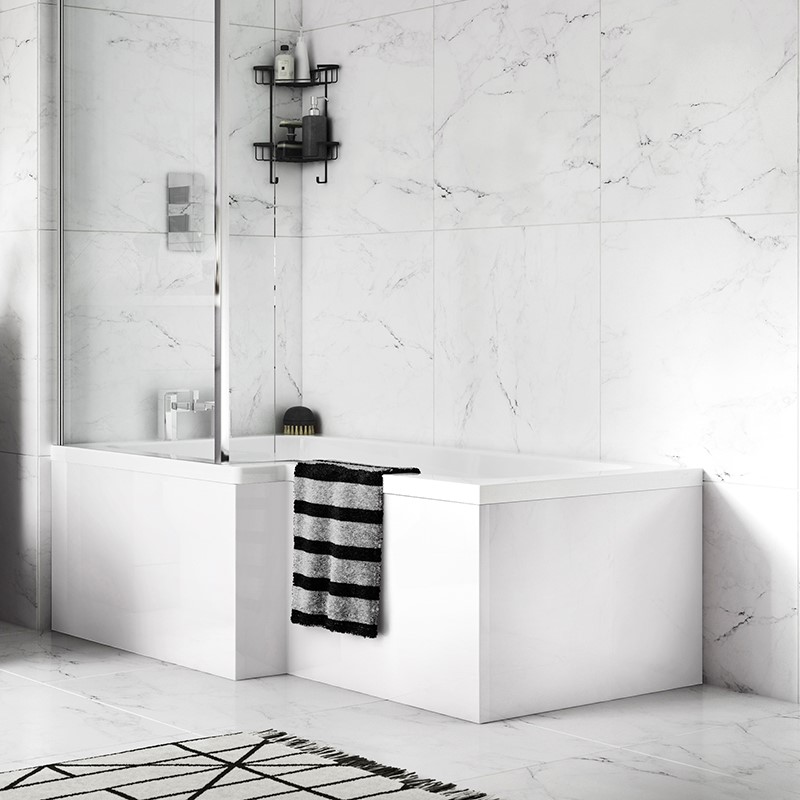 If you want to create a bright and fresh bathroom, sticking to white tiling that reflects your lighting features can make the room appear both bigger and airier. In fact, all white bathrooms have proven particularly popular with smaller, windowless bathrooms, thanks to their ability to blur lines and edges. Adding a glass shower or bath screen like this one from Better Bathrooms is a great way to divide up the room, and will also provide a further source of reflection, to ensure maximum light can bounce around the room.
Plants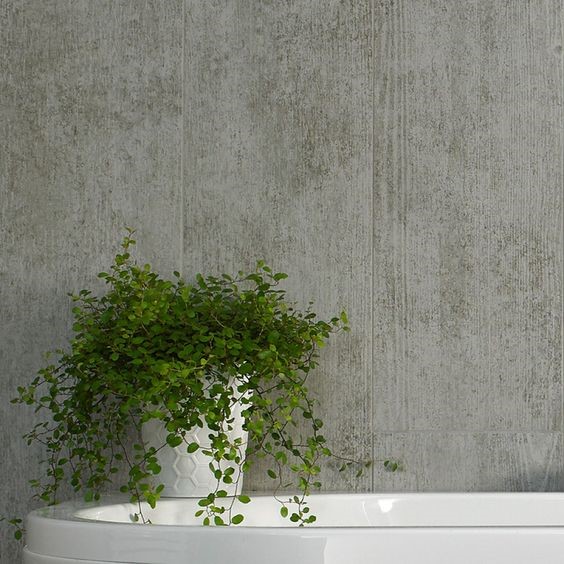 Bathrooms with no windows can lack ventilation and a nice and easy way to combat this is with the use of house plants. Whether you want to oxygenate the room with a simple aloe vera plant or create your very own urban jungle with some large Dracaena, plants can really help bring a room to life.
Embrace the darkness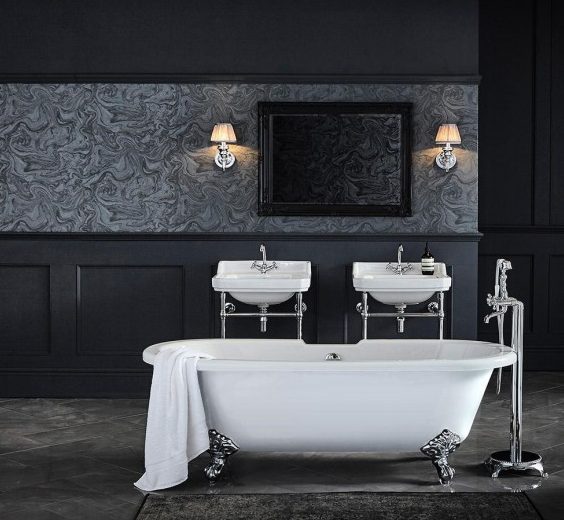 For a unique bathroom experience, embrace the fact that you have minimal light and work with what you have. Dark coloured bathrooms are extremely popular thanks to their Victorian vibes, which is having a real moment in interior style through 2019. Stick to black, navy or bottle green for the ultimate in bathroom luxury and accessorise with decadent furniture with hints of chrome or gold to ensure your room exudes style, without a window in site!