Planning to renovate this summer?  Looking for a modern, new trend to incorporate into your home?
Here are six brilliant ideas for you to try:
1)  Sunbaked colour palettes
Visit any shop on the high street this summer and you'll find a mixture of furniture and furnishings clearly inspired by hotter climes.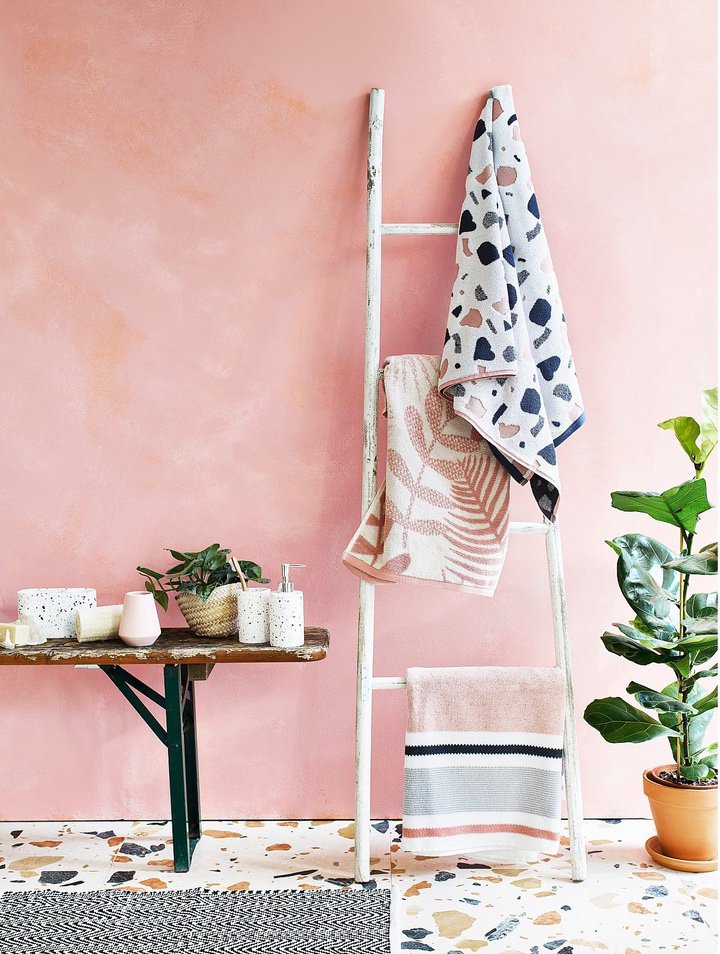 You'll spot warm colours, barely-there shades that look as if they've been bleached by the sun, leaf-print motifs, and homewares crafted from natural, organic fibres, such as jute and seagrass.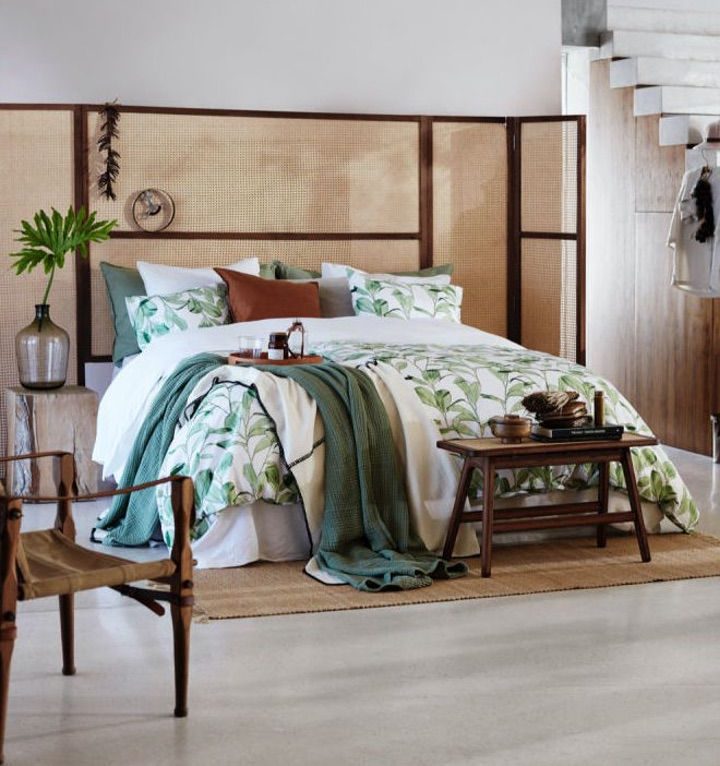 Designers have pulled inspiration from sunkissed locations all around the world:  from the South American desert to hot Mediterranean countries.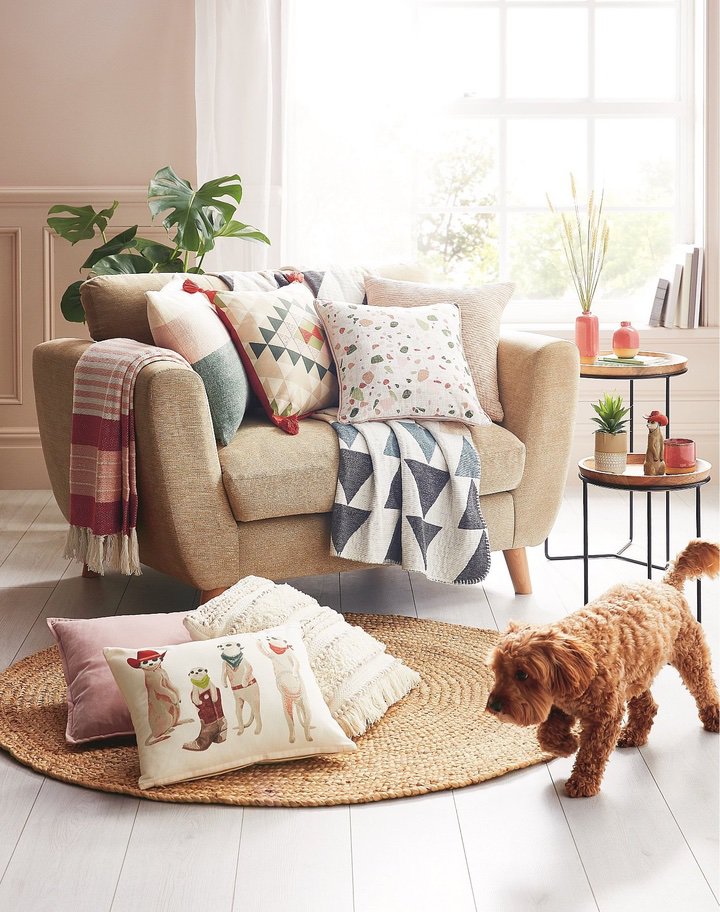 To use this trend in your home, choose a dusty nude shade as your base.  Think powdery cream or washed-out grey.  Then, layer with your choice of accent colour: sun-bleached terracotta will add the perfect level of warmth to your room.  Burnt orange is a modern, on-trend colour choice.  Meanwhile, an earthy pink will create a classic look.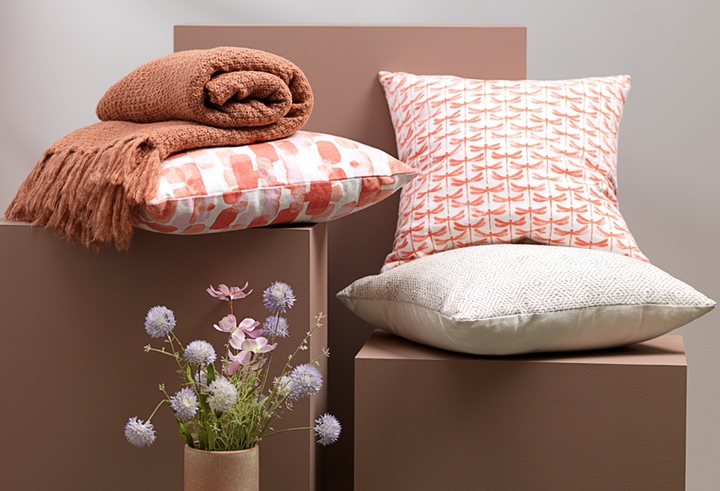 If you're feeling particularly brave, add a bold colour for contrast. Ochre is a popular choice. Or, a rich blue will add a touch of freshness inspired by the sea.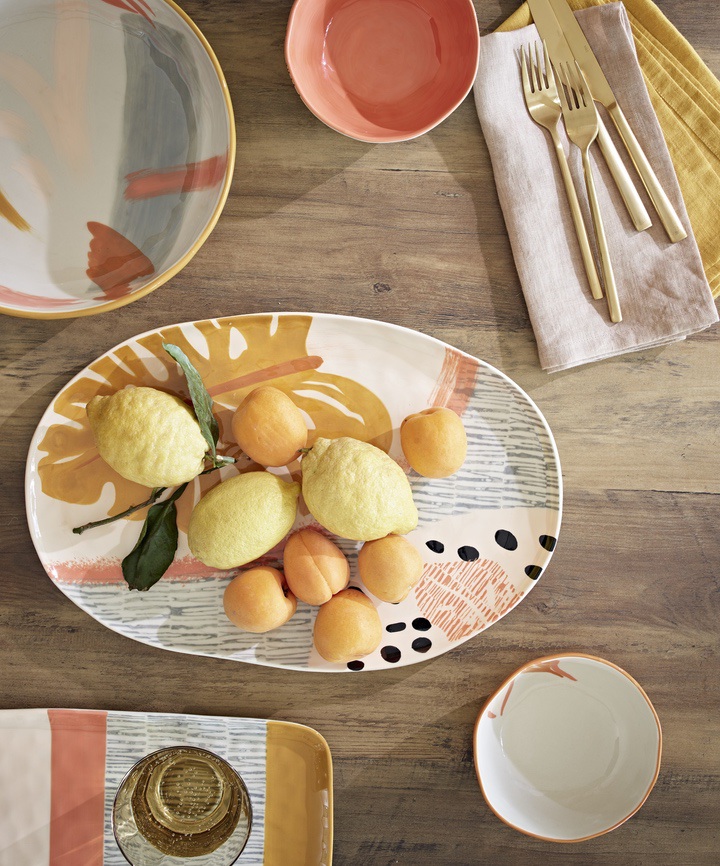 2) Wow with wallpaper
Over the last decade, wallpaper has shed its stuffy, old fashioned image.  Nowadays, there's a host of contemporary prints available that will leave your room feeling anything but dated.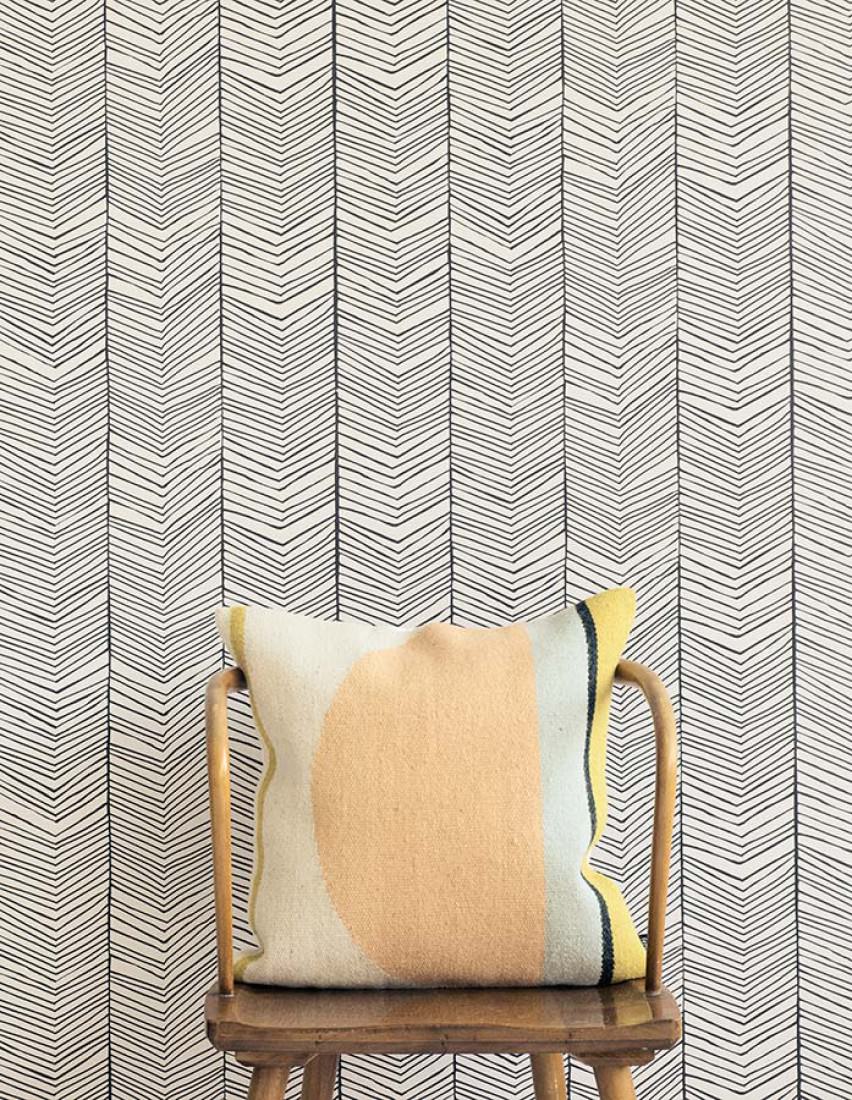 Shun paint and instead, cover your walls with modern wallpaper designs.  Look for exceptional motifs, extraordinary textures and beautiful colours to really make a statement.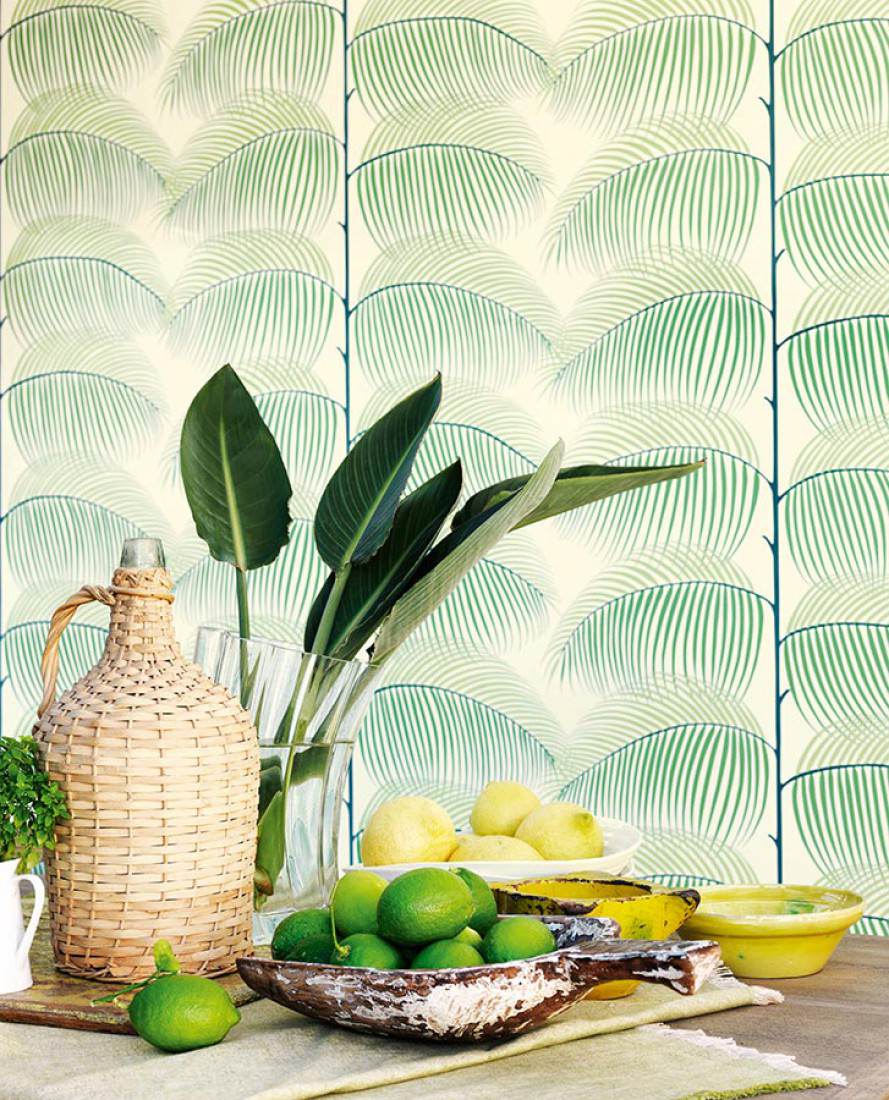 3) Pantone Colour of the Year – Coral
As soon as Pantone announced Living Coral as their 2019 Colour of the Year, we knew it'd be an instant hit with homeowners and interior decorators alike.
The happy shade invokes visions of tropical coral reefs, sunsets and warm summer's days (which works perfectly with the "sunbaked" trend we mentioned earlier on this page.)   Pantone calls the versatile shade "vibrant, yet mellow".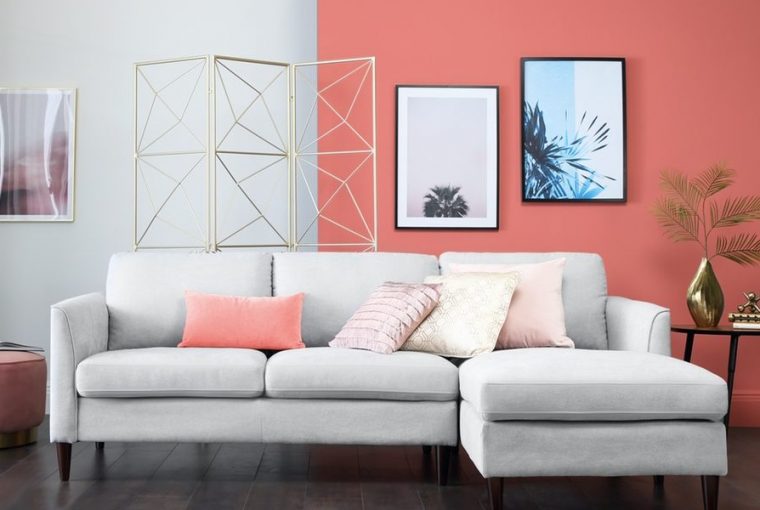 4) Botanicals and greenery
Since Pantone announced 'Greenery' as their Colour of the Year in 2017, we've gone blooming mad!  Plants, flowers and greenery have featured in our homes like never before and the trend shows no sign of slowing down in 2019.  We're adorning our walls with botanical drawings, putting floral prints on our beds and papering our walls with leafy motifs.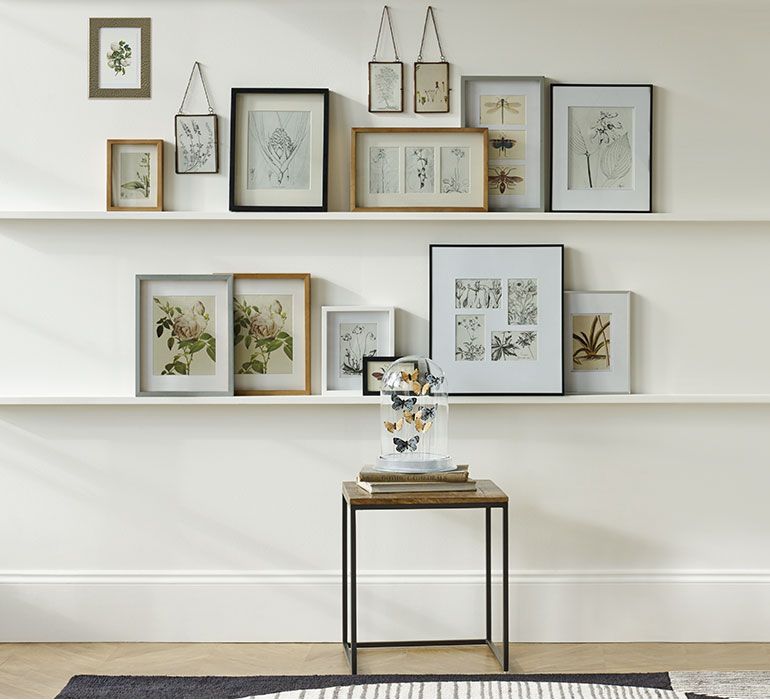 Look for items adorned with tropical or desert-inspired plants (like cacti) to fit with the sunkissed theme mentioned above.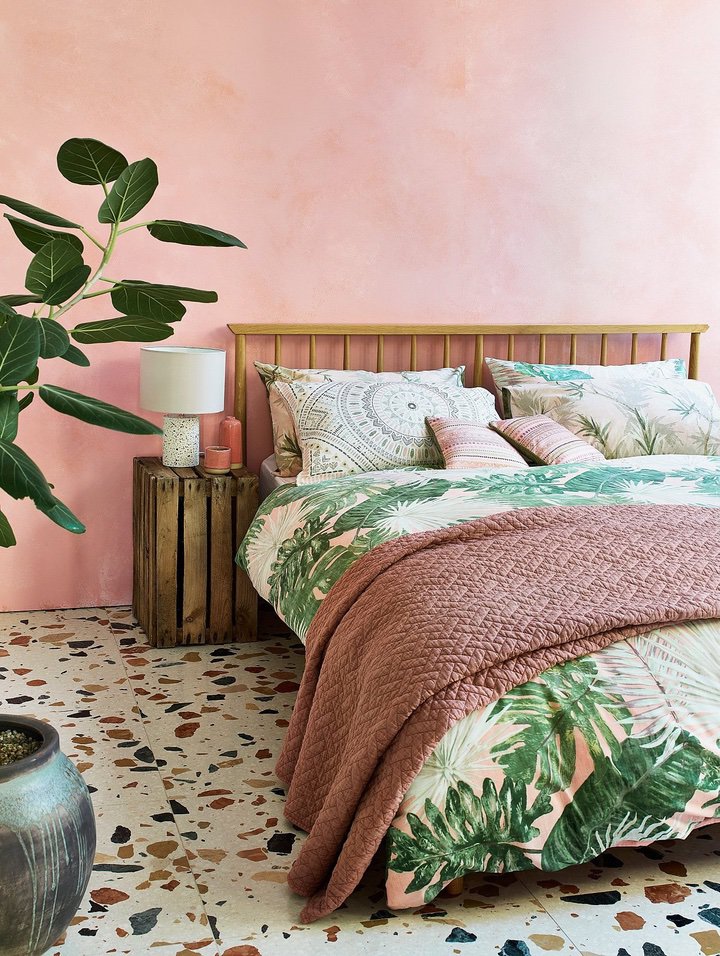 Alternatively, select dark and moody blooms to work with the rich colour palettes mentioned below.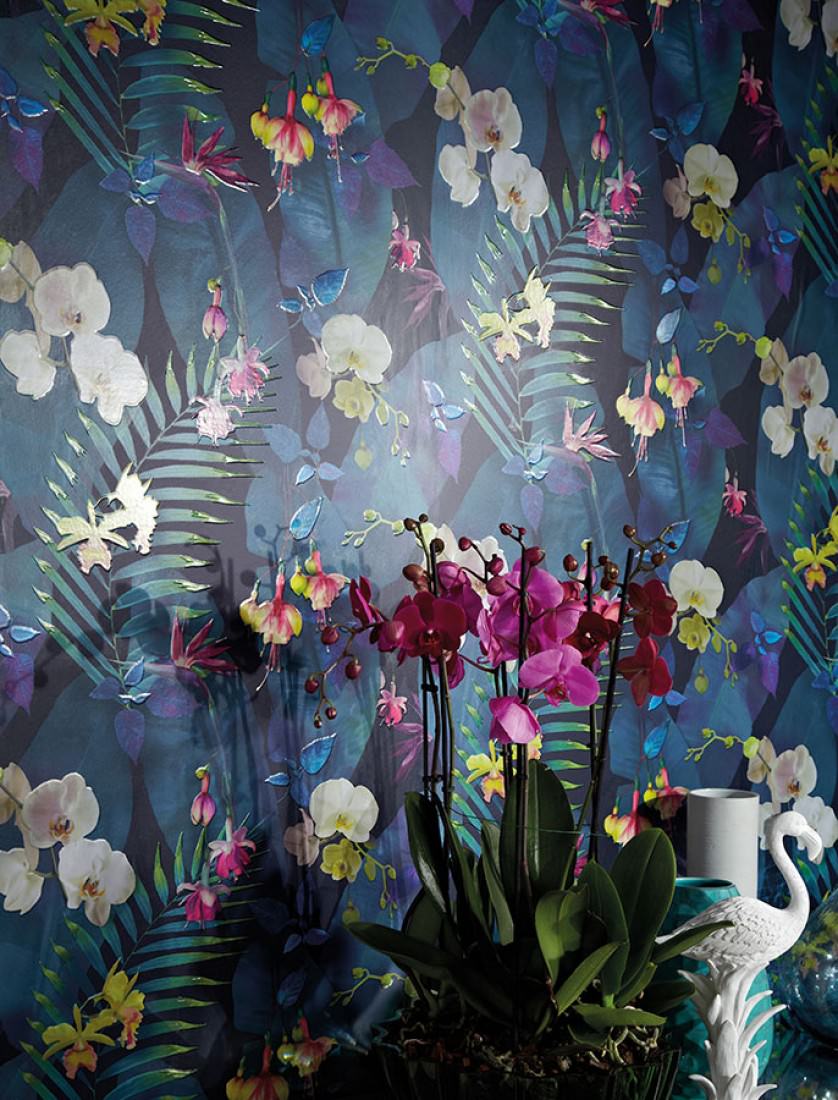 5) Rich colour palettes
Colour has started to make a reappearance in our homes!  Clearly a reaction to the popular "Scandinavian Minimal" trend that dominated most of the twenty-tens.  We're banishing white-on-white and instead, favouring deep, dark and moody tones.  Create an impact in your home by choosing almost black, navy blue and deep hunter green shades.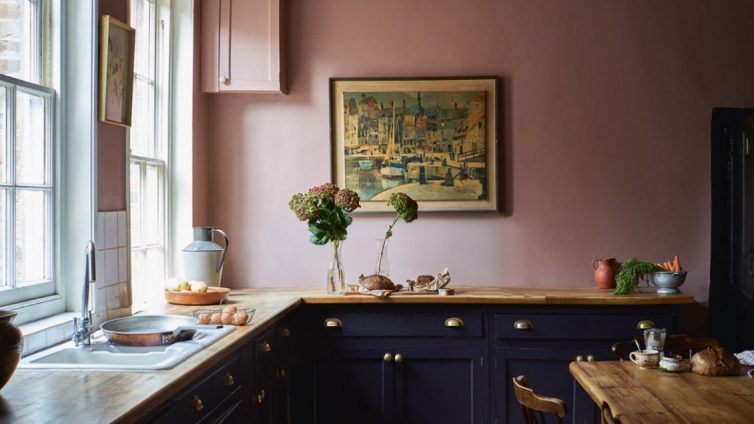 6) Terrazzo print
Old enough to remember the 1960s and 1970s?  Then you'll be familiar with Terrazzo.  For the youngsters reading, it is a manmade material that combines chips of glass, marble or quartz with a binding material (such as cement).  It was very popular in the 60s and 70s and now it's making a comeback – with a contemporary twist!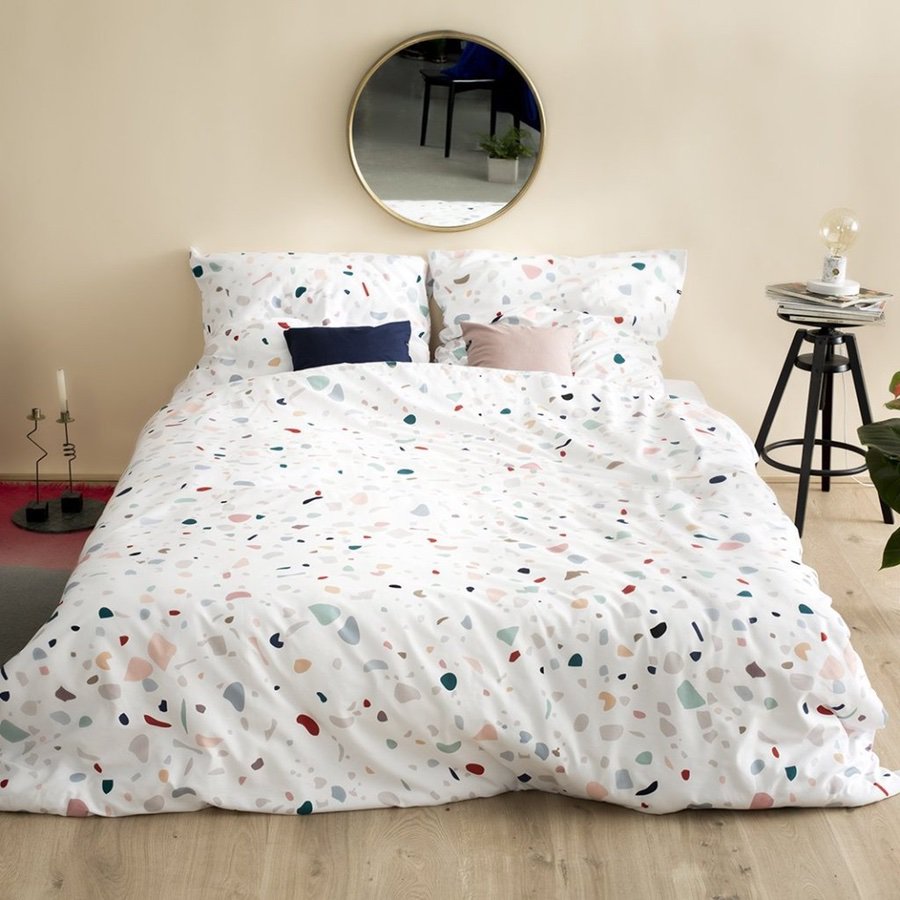 Once restricted to flooring, Terrazzo print now features on everything from soft furnishings to wallpaper.  You'll find it everywhere this summer.