At the end of last year, Pinterest confirmed they reached over 150 million monthly users.  
That's a lot of people saving pictures of things they like to boards, which makes the site a GREAT place to spot emerging new trends:
Thanks to 175 million visually-obsessed Pinners, we have 100 billion ideas on Pinterest."
Clearly, this fact hasn't escaped Pinterest.  The company regularly analyse data from their platform and release information about new trends coming to the fore.
"We looked at our top categories—home, food, beauty and style—and narrowed it down to 20 ideas.  100 billion to 20 is some serious data processing magic."
Below, we help unpack some of those trends and provide helpful suggestions for incorporating them into your home.
1) Navy is the new black
Pinterest says users are choosing navy blue instead of black in their home decorating.  We think this classic colour works wonderfully in kitchens.  Make a statement by choosing navy blue cabinets with brass hardware.  Gorgeous.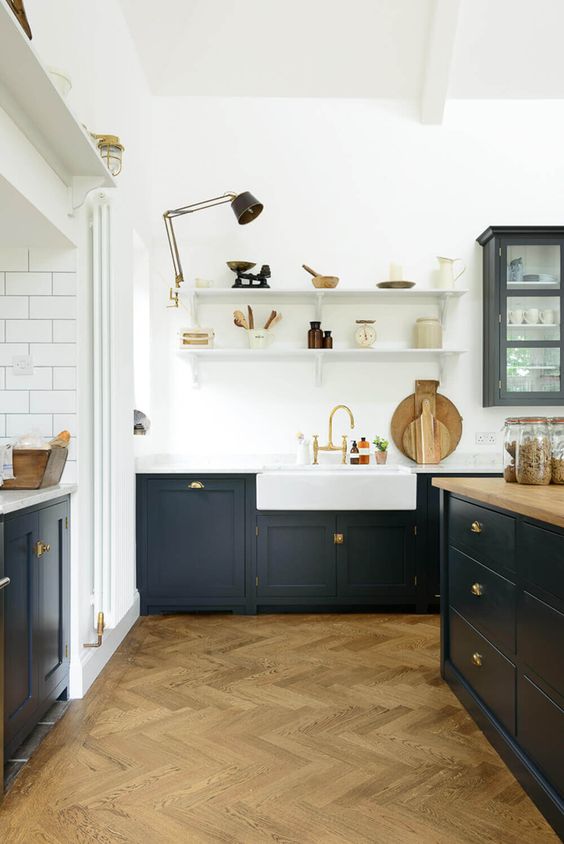 2) Indoor vines
First came succulents, now everyone is going crazy for indoor vines. According to Pinterest, there was a 260% increase of people pinning indoor vines in just three months this year. Easy-to-grow vines and climbers look fantastic when suspended over a home office workspace.  The benefits of having greenery in the home are well documented – so it's well worth considering.
3) Removable wallpaper
Pinterest says pins for removable wallpaper increased by 300% between May and January this year as people are increasingly on the lookout for clever, affordable and rental-friendly ways to decorate their homes. Don't forget removable wall murals and stickers can decorate your home just as easily too, we found a great selection at Pixers.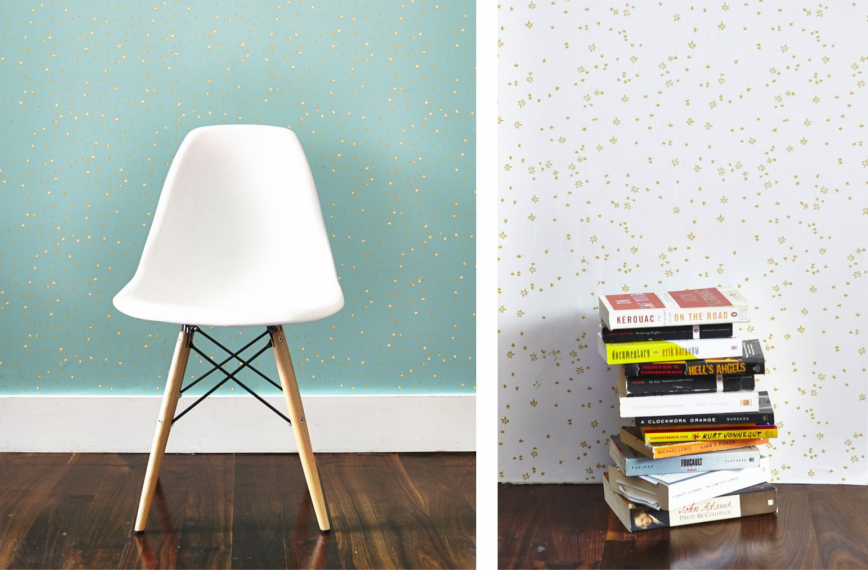 4) Using accessories as decor
Pinterest has noticed a surge of users choosing to display their accessories like ornaments.  This enables people to personalise their space while displaying their investments! Dubbed the "no closet closet", this technique is a lifesaver for small spaces too.  Hats can be pegged onto cord strung up to the wall, handbags can be displayed on floating shelves and shoes can be neatly arranged in open-front cabinets.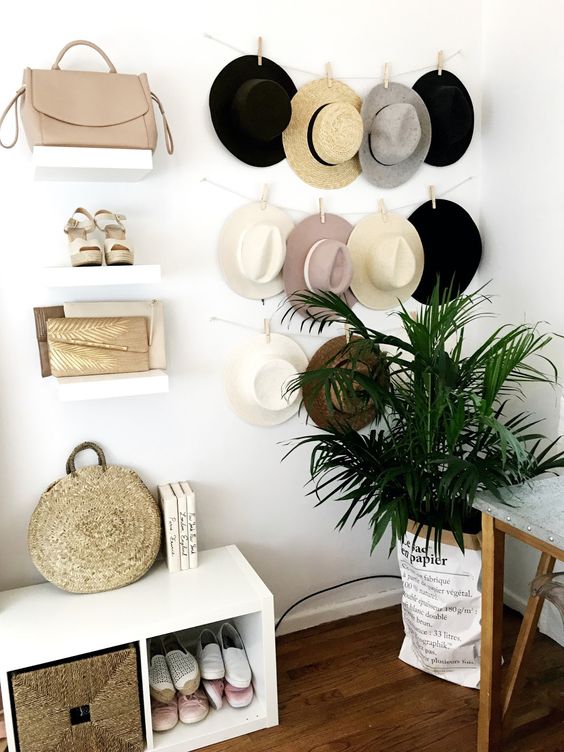 5) Circular mirrors
There's been a slight uptick in the number of users searching and pinning for circular mirrors over the last few months.  This is an easy trend to adopt in your home – luckily, you won't need to look far to find a circular mirror online or on the high street.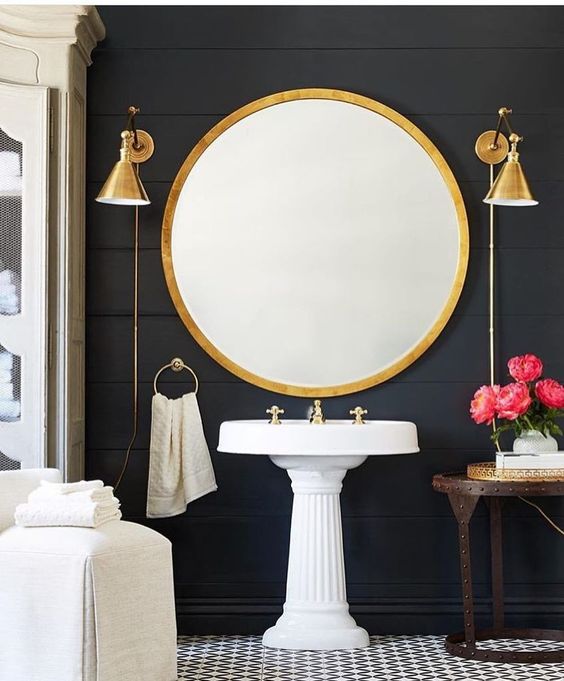 6) Plants in the shower
Apparently, 'hanging shower plants' are another emerging trend – and we're huge fans.  They're perfect for those of us who aren't blessed with green thumbs because they practically water themselves!
7) Vertical bar cart
Everybody who's used Pinterest to design their dream home has fallen in love with the idea of installing a bar cart.  But, it's just not practical if you don't have the room.  So, clever Pinterest users have sought a solution: a vertical bar cart!  Install a few shelving units in your kitchen or dining room and dress with cute glasses, beautiful bottles, straws and cocktail making accessories.
8) Stylish legs and knobs
According to Pinterest, their users are keen to replace boring cabinet door knobs and furniture legs with stylish alternatives.  We think it's a genius idea.  It's the perfect way to make basic items look more expensive without having to spend lots of money.