Bathroom designs and trends are constantly evolving as consumers opt for more practical and functional spaces that meet the needs of modern living.
The bathroom is regarded by many as the most important room in the house, a space where you can relax and unwind after a hard day and wash away modern stresses.
Manufacturers are constantly evolving their products too, using the latest materials, techniques and technology to bring an array of different styles, colours and textures to the bathroom. Here, bathroom specialists Bathroom Planet have chosen some of their top bathroom trends to make your room stand out from the crowd. Whether you are looking for that traditional feel or a sleek and ultra-modern design, these trends are sure to inspire you.
Walls and floors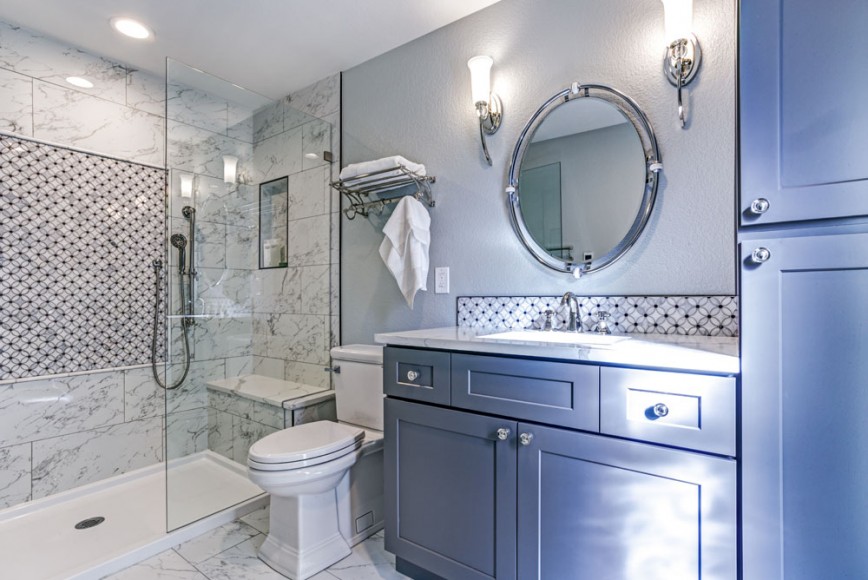 Tiles are one of the best ways of creating a luxurious feel to any bathroom and are perfect for creating focal points that draw people's eyes to specific areas such as shower enclosures and feature walls. Geometric patterned tiles are a popular choice as it provides visual stimulation in the space, while white and natural stone tiles create a spa-like luxurious feel. For those who want a traditional theme, subway tiles are the quintessential choice.
Using coloured or patterned floor tiles will draw people's eye to the floor, while plain tiles highlight the bathrooms fixtures and fittings, and textured tiles can add to the tactile feel of the room.
Popular during the 60s and 70s, bathroom wallpaper fell out of vogue as homeowners choose paint and tiles as their wall coverings, but wallpaper has evolved immensely over the past decade and is now becoming a popular choice to add a bold design, texture or pattern to the bathroom. One of the benefits of using wallpaper is that it is easier and quicker to install than tiles and is more cost-effective.
Using Bold colours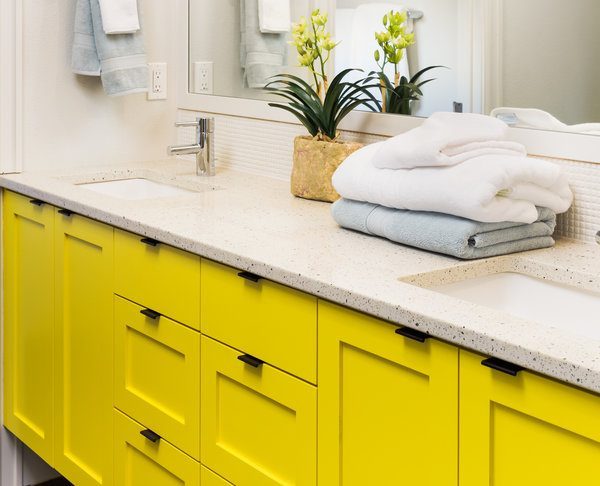 Gone are the days of bland walls, stainless steel taps and white bathroom suites. Manufacturers are now using a range of different materials to create different colours, textures and patterns to their products, meaning that there has never been more choice.
Using contrasting light and dark colours has always been a popular design choice in the bathroom, but adding pops of colour can create focal points and excitement into the room. Bold and bright vanity units can be paired with copper or brass taps to create a modern look, while gold fixtures and fittings can provide a luxurious feel to a traditional theme.
Simple Designs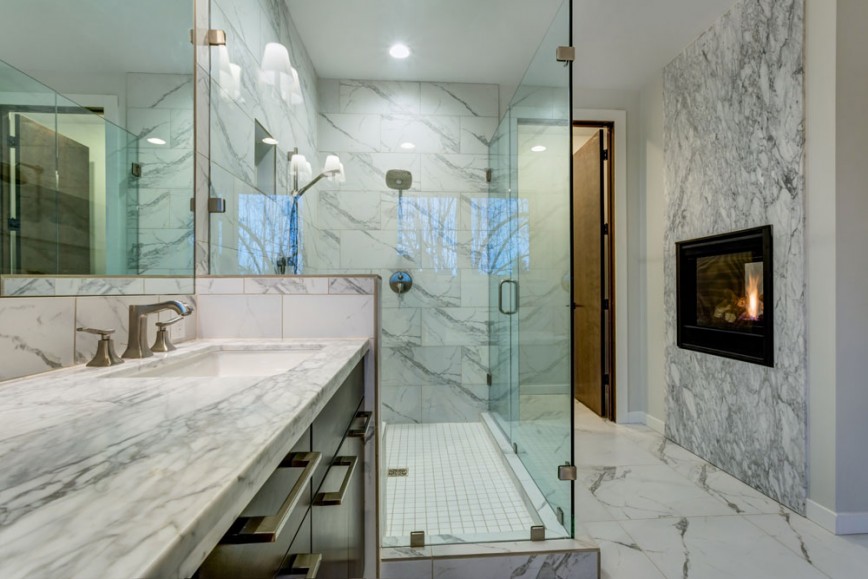 Minimalist bathroom designs are one of the biggest bathroom trends at the moment, with frameless shower enclosures and bath screens being the most popular. These fixtures and fittings are ideal for creating the illusion of more space while allowing more light into the room.
Wet rooms are also a big trend in modern times as homeowners move away from traditional baths to create practical and functional bathrooms for everyday use. Wet rooms are also a great choice for rooms that are awkward shapes or for when easy access is required.
Adding Technology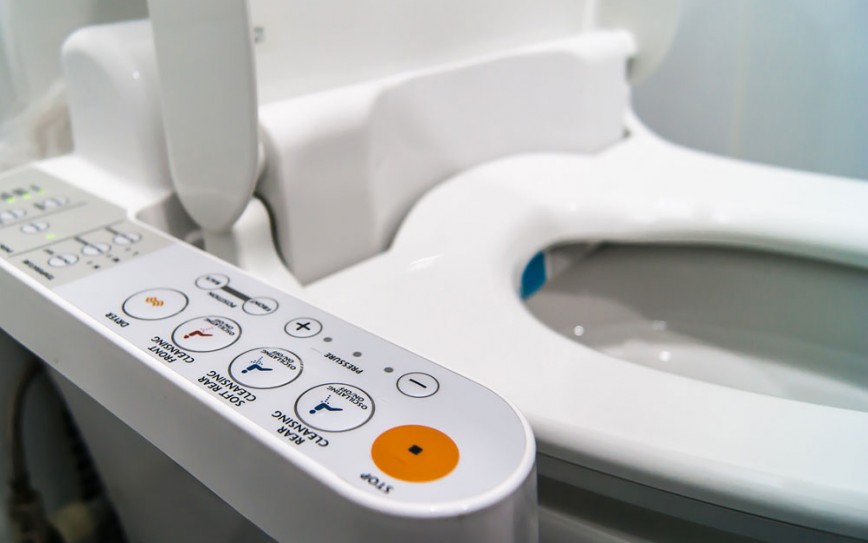 The smart home technology sector has exploded in the past decade, with a wide range of personal assistants, remote control heating and lighting and interactive security systems. However, the bathroom remained largely untouched by this technology, but as the sector has evolved, there are now more and more products available for this space.
We have long seen the technology to help us save water, consume less energy and provide more functionality to the bathroom, but it is only now that the technology has caught up enough to allow us to fit digital showers with different user profiles, integrated TVs and multimedia systems and sensor-activated toilet flushes and smart lighting.
As to what the future holds for bathroom technology, only time will tell, but at the rate in which manufacturers are innovating, the use of technology in our bathrooms will soon become the norm.