The Winter season brings colder temperatures and darker nights. We bring out our knitwear, turn up the central heating and try to remember to get up a little earlier to de-ice our cars.
At NorthWalesInteriors, we think Winter is the perfect excuse to make our homes feel a little cosier and more luxurious. If you want to make your interiors feel warm, indulgent and relaxing, here are our tips to make your home cosy for Winter.
Cosy Nooks
If you've ever looked at Nooks on Pinterest, you may have been filled with serious design envy, but no more! Winter is the perfect excuse to create a cosy nook in your home. You could buy a comfy armchair and add fairy lights and throws to make a relaxing and functional nook, or select floor cushions, faux fur rugs and a canopy for a more bohemian feel.
Layer Up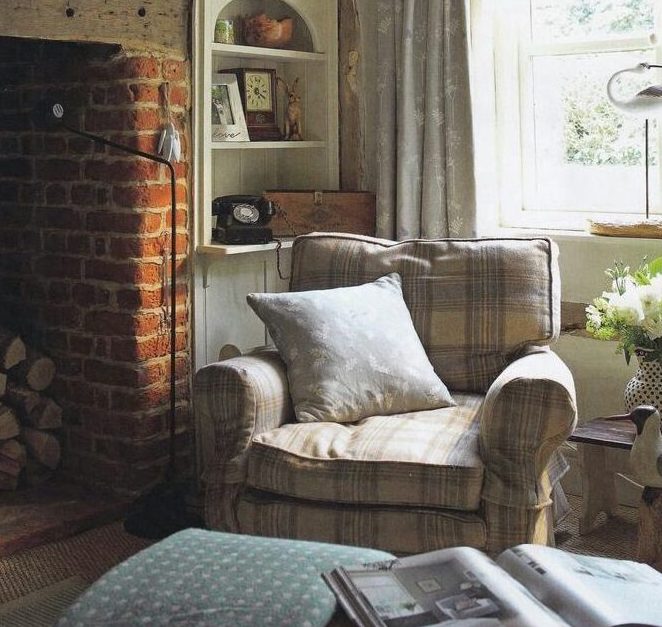 The quickest way to transform any cold or unwelcoming interior into a cosy retreat is with fabrics. This Winter, make your living room warm and inviting with draped blankets, textured cushions and a fluffy rug. For bedrooms, layer up chunky knit throws on your bed, and hang luxury sheer or velvet fabric around the headboard.
Materials and Prints
In addition to layering, to really add a sense of warmth, it's important to select the right materials and fabrics. Wood and faux fur are always inviting and can be great for making an interior design statement. For prints, select checks, floral and woodland prints, which can add a sense of festive warmth to your home.
Extra Lighting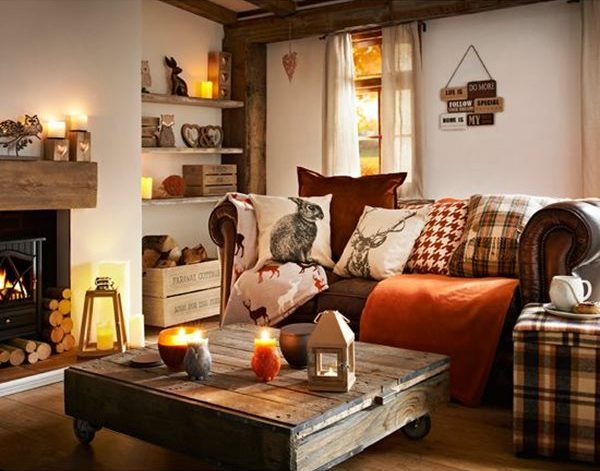 Interior lighting is essential during the Winter months but as well as being functional, it's also a great excuse to make your home more snug. For a quick-fix, put up warm-toned fairy lights, buy some beautiful smelling scented candles, and use lamps instead of ceiling lights. Or, if you enjoy a little DIY, you could replace your light switch with a dimmer.
Warm Colours
Updating your decor with warm, rich tones is the perfect way to make your home Winter-ready. For Winter 2017, deep jewel colours are on trend, from teals and navy blues, to mustards and oranges. To go bold and embrace colour, you could repaint your feature wall. Or for small touches, update accessories and soft furnishings, such as cushions, candle holders and frames.
How do you make your home feel Winter-ready? Which tips are you going to try? Let us know!
Main Image Source