Although colloquially regarded as the 'Roaring Twenties', Britain's social reality was a very contrasting one during the 1920s.
Our disposition of post-War inspiritment differed from the UK's economic strength, which was steadily declining towards a period of great depression and mass unemployment.
But still we had hope. Many hoped for a world without conflict, without inequality. If this was to change, Britain would need to change too. The inter-war years paved a new outlook for architecture, with its principle rejecting the norm of gothic and ornamental exterior.
Enter Modernism. The modern movement would look to transform the way people lived, with changes towards ergonomic design and technology. Heavily influenced by movements such as Art Nouveau, The Bauhaus and Expressionism during the early 20th century, modernist architects imagined a new Britain where craftsmen "should design for a better world" (Idee und Aufbau).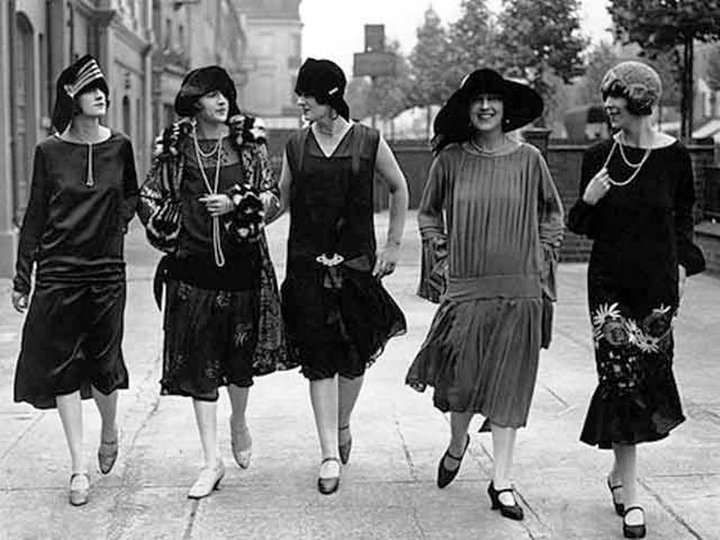 Image Source
One of the many visual designs embraced by the UK during the 1920s was Art Deco. This design was encapsulated by glamour and emphasized geometric imagery, with its elements usually arranged in neat, symmetrical patterns.
We are even fortunate to live in a society which still to this day has savoured many art deco buildings across the nation. The Carreras Cigarette Factory in Camden, London is a personal favourite of mine.
If you ever find yourself heading to Camden Lock for a fun day out, take a quick 5 minute stroll towards Mornington Crescent station and check out the building. It really is a sight to behold.
With its entrance guarded by two Egyptian cat statues, the exteriors symmetry is impeccable and the simplistic design is striking compared to the increasing number of modern developments found within the borough.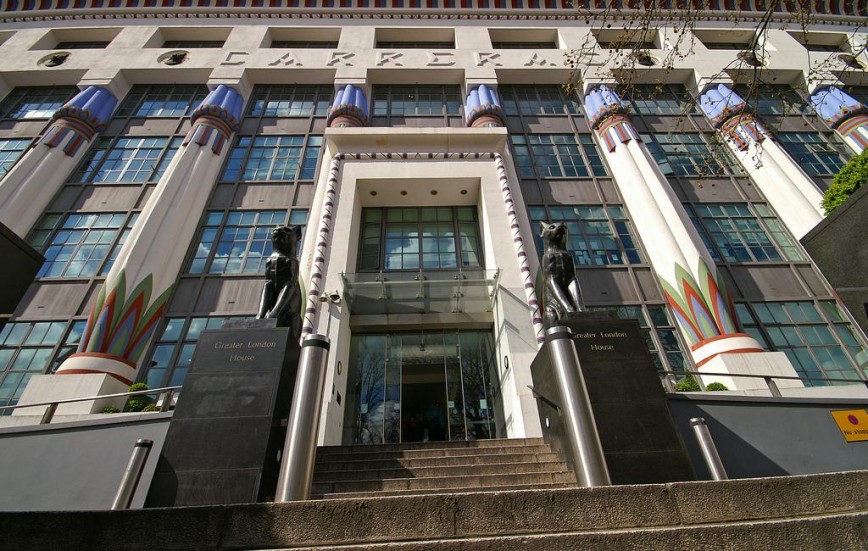 However, if you can't get to the design, bring the design to you. With films and TV shows such as The Great Gatsby and Boardwalk Empire depicting the glitz and glamour of the 20s, the decadence of Art Deco is slowly making its way back into our homes.
This resurgence has seen art deco and modernism products back on the shelves and below are a few of our favourite pieces from TheHouseShop's Franki Chaffin-Edwards.
Franki has been a lover of 1920's style and décor for many years now and has blogged extensively on home décor and interior design trends focusing on Art Deco and geometric prints.
So we thought we'd get an insiders tips for recreating the look at home: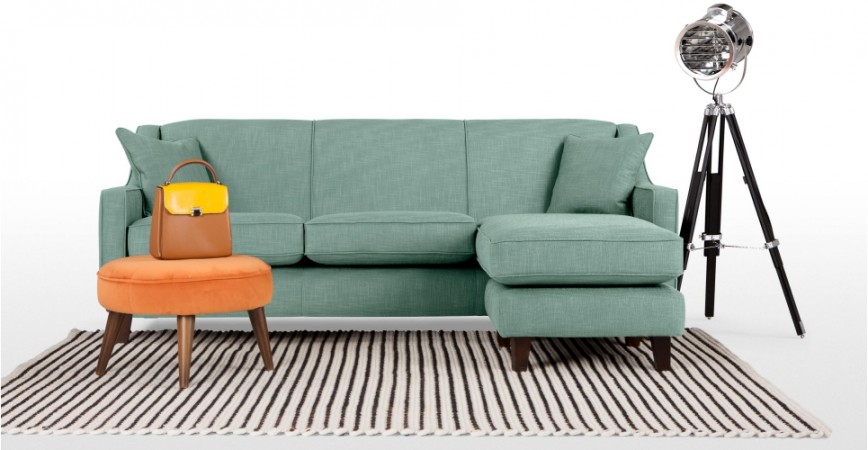 Made – Halston Corner Sofa – £799
This comfortable corner piece sofa with interchangeable chaise allows you to choose which side you would like the sofa to face. This item really is the 'Sockdollager' of interior design.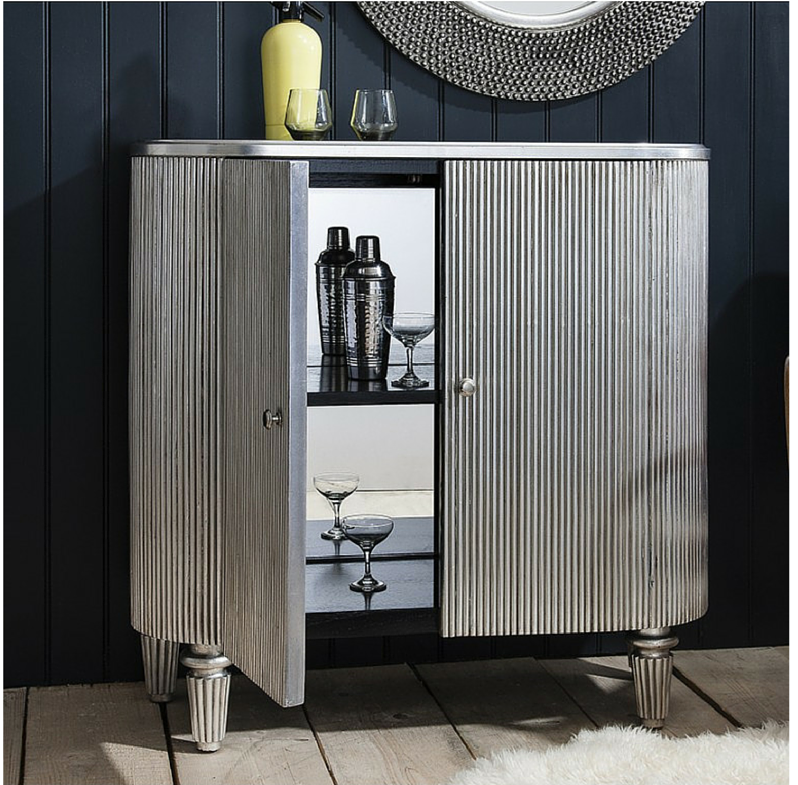 Onske – The Astor Cocktail Cabinet – £995
Are you looking to get 'on the toot' with a 'dame' or a 'Joe Brooks'? Well look no further. This slick cocktail cabinet reproduces that favoured chrome look of the 1920s, with spacious storage for all of your favourite beverages. Just make sure you don't get too 'zozzled'!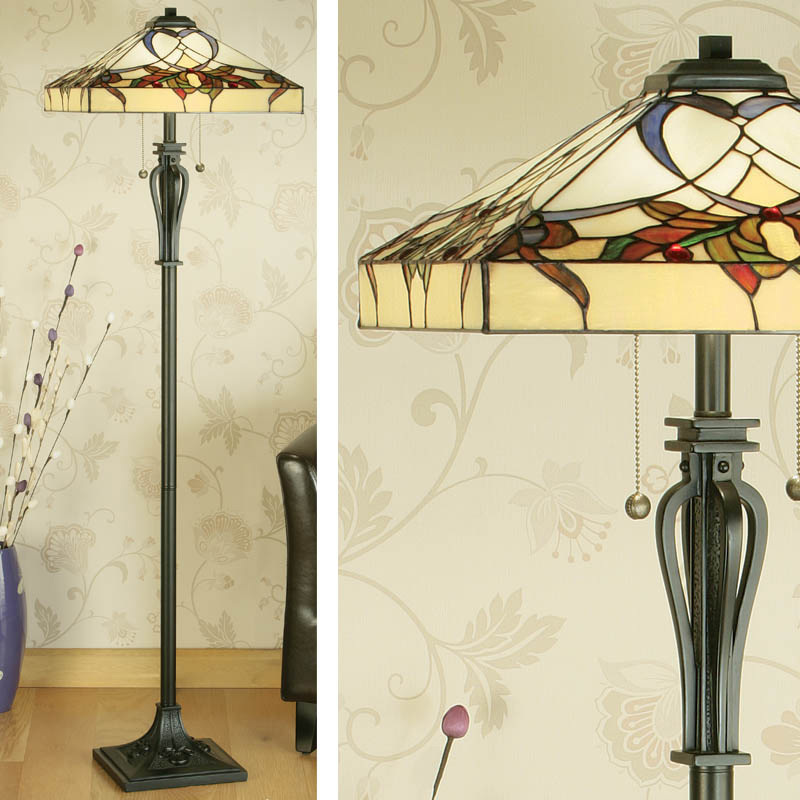 Décor Harrogate – £449
This really is the 'cat's meow' of lighting. With a beautifully crafted stand combined with the sublime cream background and detailing, this neat little number easily tucks away in the corner of the room allowing more space for 'hoofers' and 'Prom-trotters'.
1920s Translations:
Cat's Meow – the ultimate, the best
Dame – a female
Hoofers – a dancer
Joe Brooks – someone who is fashionably dressed
On the toot – to be on a drinking spree
Prom-trotters – gregarious student who attends school social functions and likes to dance
Sockdollager – the knockout punch, the very best