Christmas might be just around the corner but for some of Britain's biggest brands, the approaching new year means it's time to start promoting spring and summer collections.
Three of our favourite interiors brands have just released their SS21 lookbooks: Dunelm, Amara and Habitat.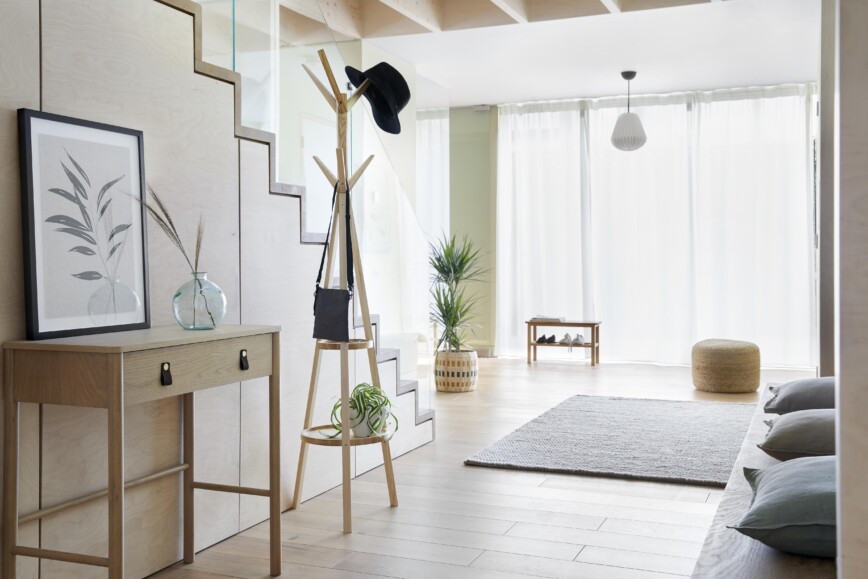 Lookbooks are a great barometer of changing tastes in the world of interiors. We love to flick through them to see what'll be stocked next season. It's a great way to get a feel for upcoming trends. Brands have conducted research, consulted with forecasting companies and attended design fairs, giving them a grasp on what consumers want and which items will be popular.
Below, we've included information and photographs from each brand's lookbook. As you read, you'll notice several themes emerge.
DUNELM
Dunelm is the UK's #1 homeware retailer with a growing presence in the furniture market. The company stocks over 50,000 product lines. They have 173 stores across the country and are planning to open three more in 2021. Edited Life and Equatorial are two of their campaigns for 2021:
EDITED LIFE:
Edited Life reflects our desire to find a more simple way to live. To do more with less. We'll continue to look for ways to improve our wellbeing and reduce our impact on the environment through our interiors.
The Edited Life introduces a new era of thoughtfulness in the home, with an understated collection of pieces chosen for their simple beauty, quality craftsmanship and innate usefulness that will last beyond any trend.

Having it all is no longer the goal; having enough, and it being just right, is.

Dunelm
EQUATORIAL:
Tropical rainforest and exotic animal motifs run through the Equatorial story, alongside lush green tones, a splash of coral and bright florals.
This joyful collection celebrates the long overdue appreciation of the natural world.

Dunelm
Amara
Amara is an online store that sells homewares, gifts, lighting and furniture. Founded in 2005 as an interior design business, Amara quickly evolved into one of the best-known online destinations for luxury interior style. The company started retailing its own-brand products in 2016. The Global Explorer and Luxe are mainstay collections for Amara, both updated for each new season:
GLOBAL EXPLORER:
Amara's 2021 Global Explorer collection is bold and adventurous, featuring artisanal fabrics, exotic patterns and tactile embellishments.
[Global Explorer] will fill your home with the feel of far-flung journeys and unforgettable experiences across every interior category.

Amara
LUXE:
Animal prints, statement textures and luxurious materials form Luxe's 2021 aesthetic. The brand describes the look as "confident" and "assured".
Pattern, colour and texture come together across every interior category for a sumptuous look certain to get your home noticed.

Amara
Habitat
Habitat is a homewares and furniture brand. After a complicated history of mergers, buyouts and administration, Habitat's current owner will expand its offering and make products more widely available through Sainsbury's and Argos stores in 2021. Their lookbook presents four new collections: Artisan, Apartment Living, Luxe and Modern Country.
ARTISAN:
Think simple, calming and relaxing. Rattan is the hero material in this story.
Artisan is a soft, handcrafted look characterised by a harmonious palette of earthy hues and natural materials.

Habitat
APARTMENT LIVING
Apartment Living draws from Habitat's mid-century roots. Clean-lines, graphic ornaments and highly functional pieces define this story. In terms of colour, saturated shades of burnt orange, mustard and teal reign supreme. Geometric block prints dominate throughout.
With a focus on small space living solutions, the furniture takes on a utilitarian edge with metal and wood finishes.

Habitat
LUXE:
This sophisticated and decadent scheme includes sumptuous textures, rich colours and luxurious metallics.
This definitive style ranges from elegant accent accessories and occasional furniture to a full room setting that conveys contemporary glamour and a sense of quality and luxury, inspired by grand hotel interiors.

Habitat
MODERN COUNTRY:
Inspired by nature, Modern Country is calming and restorative. You'll find lots of bleached wood, wicker and recycled glass in the lookbook.
This relaxed and versatile style has an emphasis on nature, harnessing a chalky verdant colour palette and botanical accessories.

Habitat