As we leave August, autumn is on the horizon. The blackberries on the bushes outside look ripe and full to burst, the leaves have begun to turn a lovely fiery orange colour and the air is cold and misty of a morning.
Although we're not giving up on the good weather yet (and hope to squeeze one last drop of sunshine out of summer), we're already thinking ahead to the next season.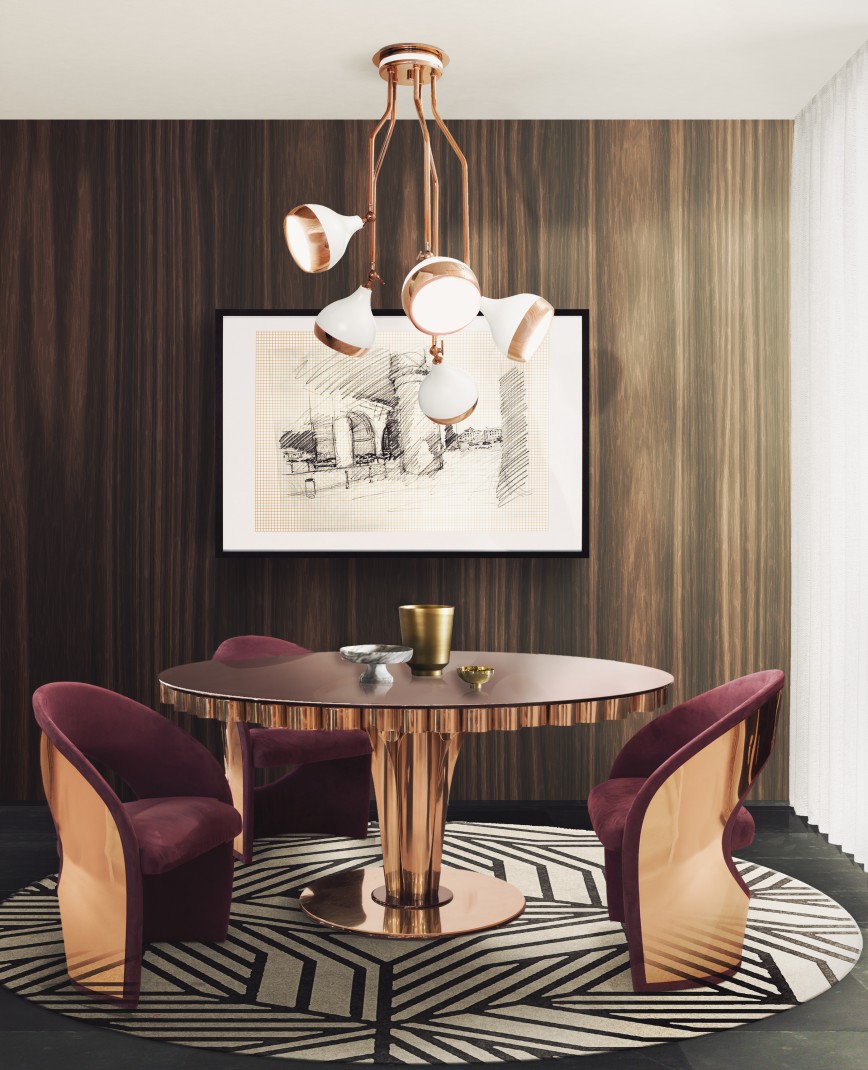 Our Pinterest accounts are starting to fill up with stylish autumnal outfits, everybody around us is getting ready to go back-to-school and we're thinking about the trends that lie ahead.
One trend that you can't miss is the sumptuous dark shade of red that is dominating fashion at the moment: a deep merlot, a rich oxblood, a beautiful burgundy.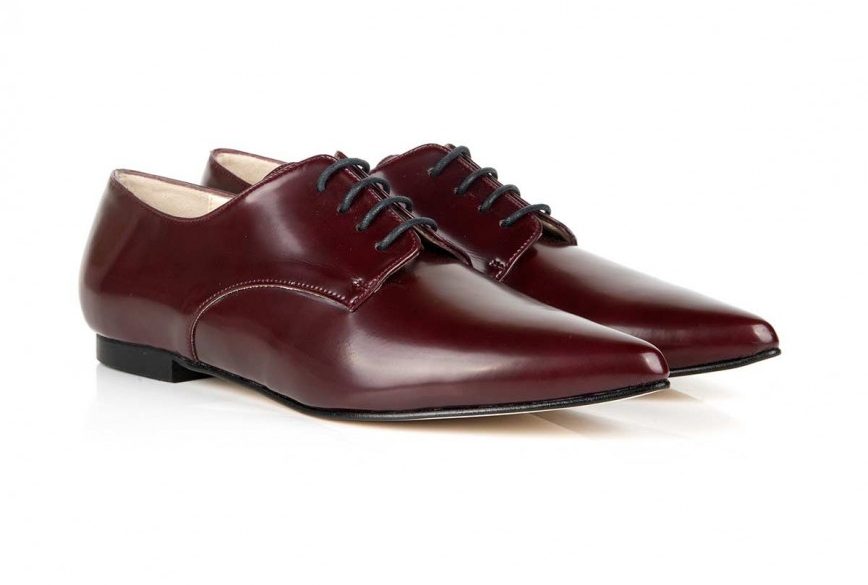 Pantone calls the colour Tawny Port. They first noticed it on the catwalk at New York Fashion Week in February this year (when the designers show their collections for autumn and winter).   They say the shade "takes the red family to new depths". They call it "elegant, sophisticated, and tasteful"; we're inclined to agree.  This gorgeous shade of red works perfectly in the home too.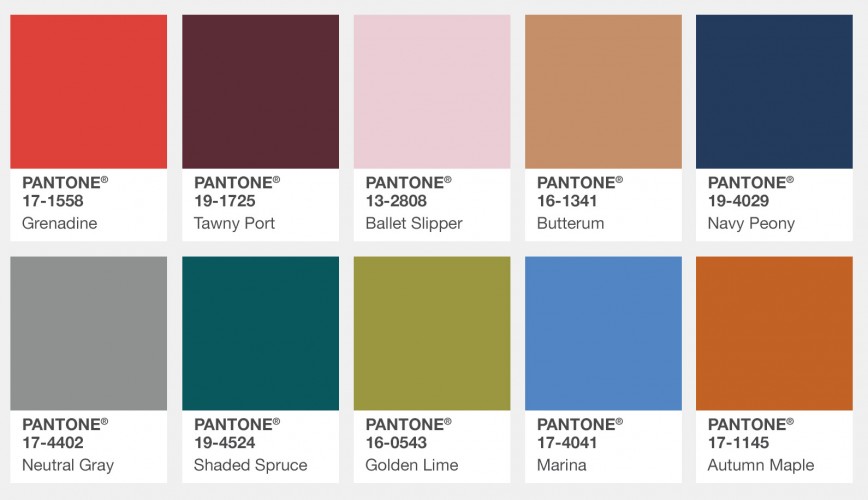 The Pantone chart provides us with a mixture of on-trend colours to pair with Tawny Port.  We recommend layering with Navy Peony, Golden Lime and add a touch of Neutral Gray or Butterum. As you can see below, these shades work well together: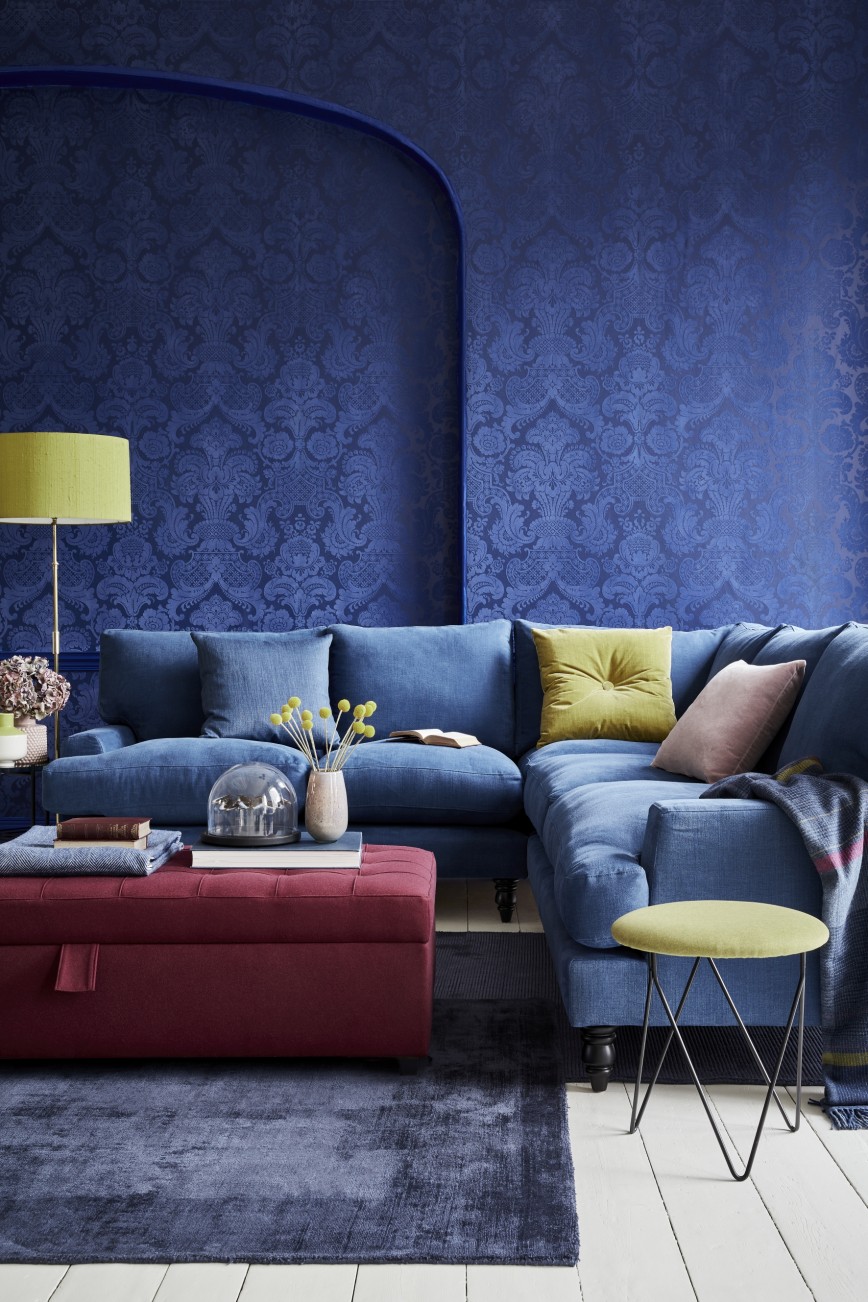 Pair it with tactile velvet fabrics, metallics and darker hues to create a room that feels indulgent, decadent and opulent.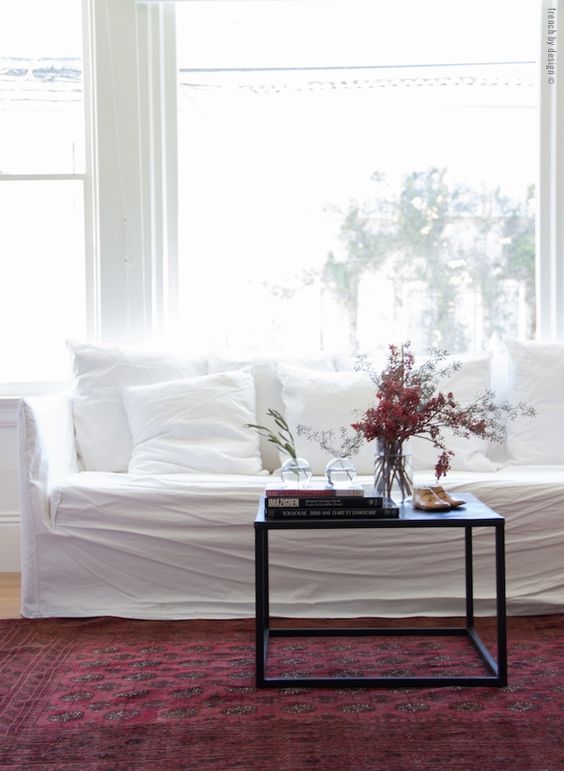 Or, pair the colour with shades of white, grey and neutrals for a stylish twist on the ubiquitous and much-loved Scandi trend.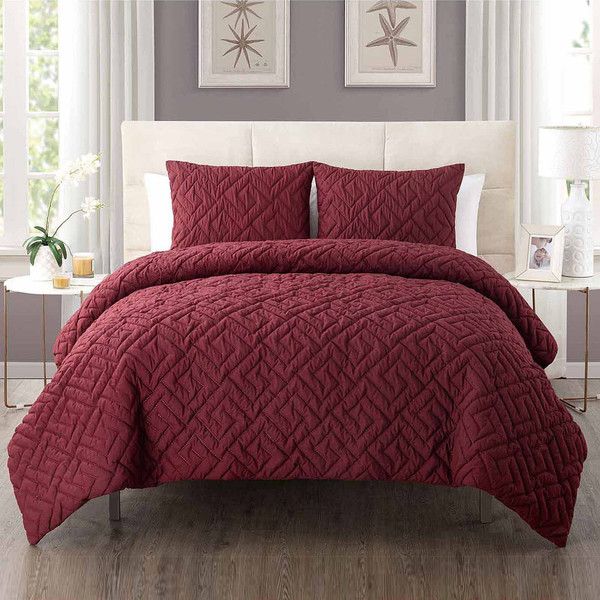 Use this shade in your bedroom to create a sumptuous sanctuary, perfect for relaxing after a hard day's work.
Here are some of our favourite pieces from the high street this season:
Imogen Sofa by Living It Up – livingitup.co.uk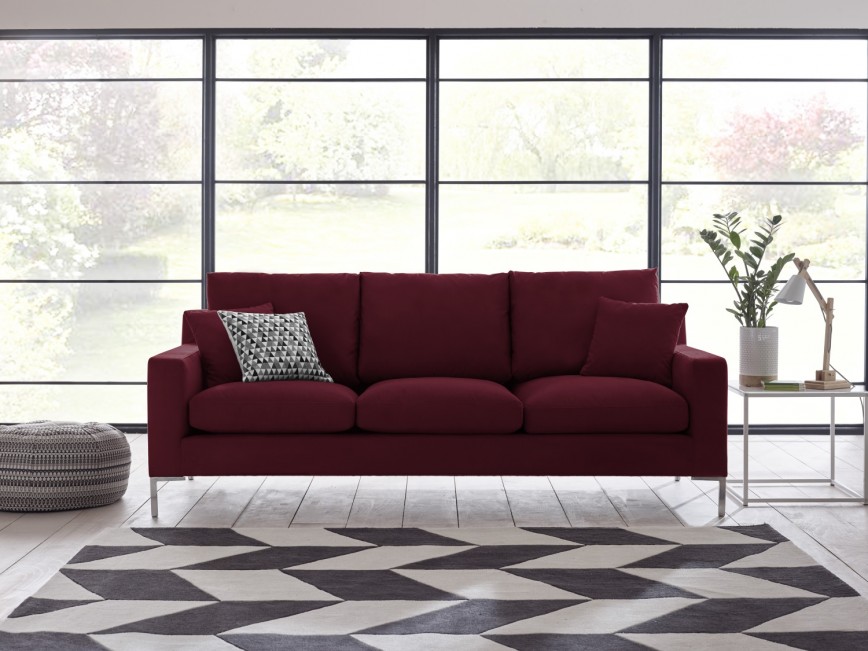 The Imogen Sofa is the perfect marriage of contemporary and traditional. While it ticks all modern and trendy boxes, it's classic enough to stand the test of time. Use this generously sized sofa as a focal point for your living room.
Wilton Dining Chairs by Made – made.com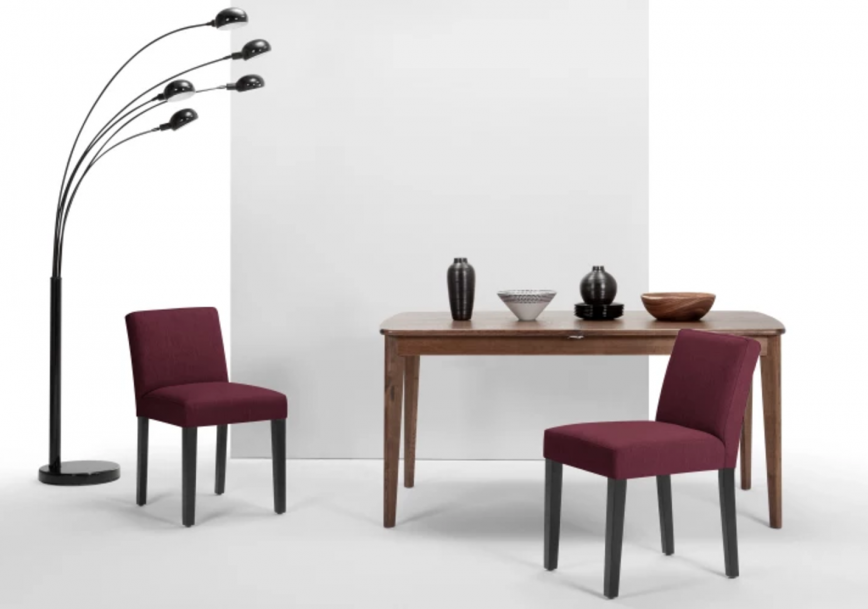 Add a touch of burgundy to your dining room with these smart chairs from Made.com. Elegant in design, sleek with structured lines and upholstered in a decadent shade of merlot red. What's not to love?
Metallic Burgundy Plant Pot by MiaFleur – miafleur.com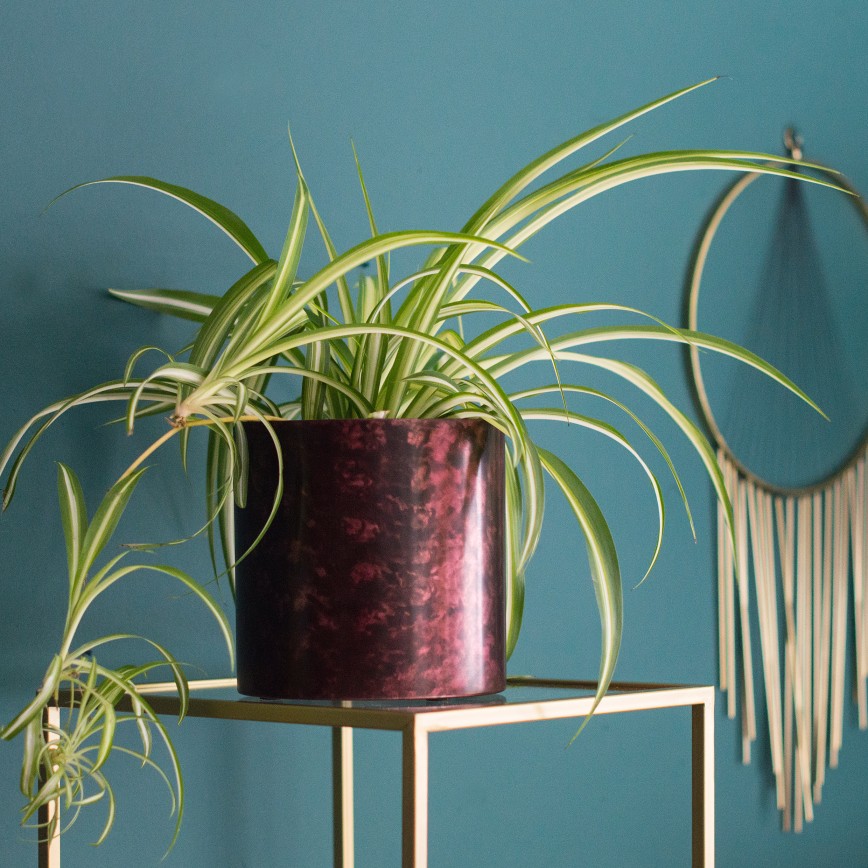 Made from iron and finished to resemble tortoiseshell markings, this burgundy plant pot is the perfect addition to any room. Fill with lush green foliage for a striking, contrasting effect.
Lacanche Beaune Cooker from John Lewis – johnlewis.com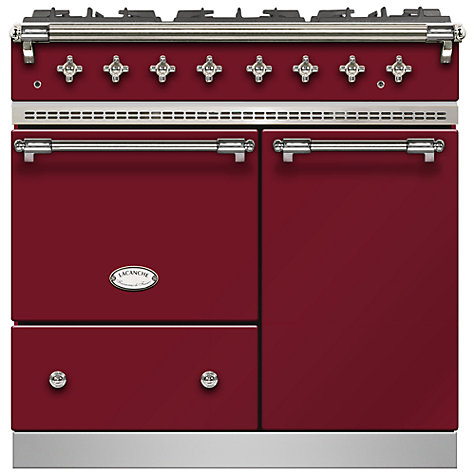 Although this dual fuel range cooker is out of most people's budget (it costs over £4,000) there's no harm in dreaming about how amazing it'd look in your kitchen! You'll find this stunning cooker in the homes of the world's most respected chefs and cookery writers. It's handcrafted in the Burgundy region of France and features six gas hobs, two ovens, a grill and a storage drawer.