The Victorian era produced many stand out styles.
I love finding a genuine antique in good condition, I've even been known to do up a few pieces myself, but that's not always practical, especially as they can often have a high price tag, and not function as well as we need them to in this modern day and age.
If you're in love with the style, and want to add reproduction Victorian furnishing or a modern version of the style, you have a wealth of items to choose from.
Here are five of my favourites:
Victorian Fireplace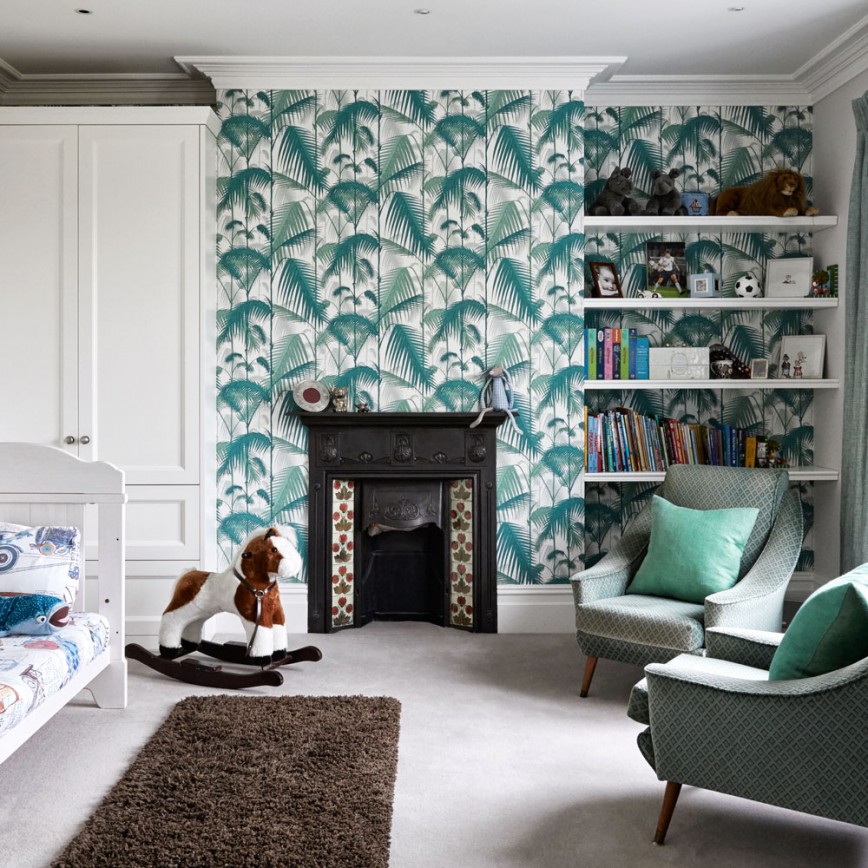 Image From IdealHome.co.uk
The couple who renovated this stunning Victorian town house added a winning mix of tastes from mid-century modern to Victorian.
I particularly enjoy the contrast between the cast iron Victorian fireplaces and the bang on trend tropic plant life wallpaper by Cole & Son.
Nowadays many home owners keep the original Victorian fireplace, but unfortunately many do not and they've been ripped out or in a poor state of disrepair.
That's not a problem if you only wish to use the fireplace as a beautiful focal point, but should you like sitting snugly around an open fire as I do, you may wish to look into a reproduction version.
Column Radiators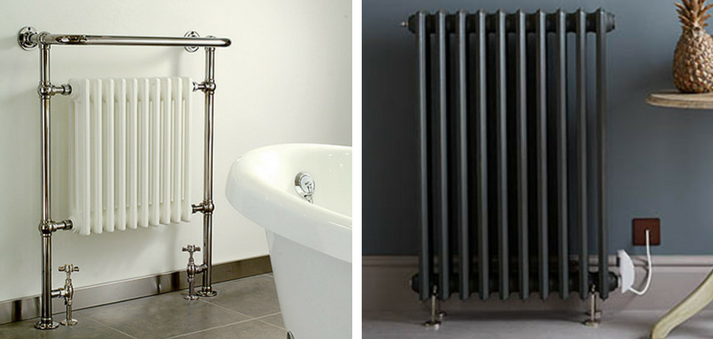 Character filled column radiators are a must have in Victorian styled homes, but don't be afraid to mix your styles as they fit perfectly in modern homes too.
Cast iron column radiators are not to be scoffed at, they are a popular design for a reason, but radiators are one of those areas where I would definitely look at purchasing products made of modern materials, as they are more economical and environmentally friendly.
The designs above can also be purchased as electrical versions, another benefit of modern copies rather than originals.
Cast iron was one of the first materials used for radiators during Victorian times. Cast iron takes a long time to heat up but takes a long time to cool down too. So it keeps you warm long after you turn off your central heating. In the old days of poorly insulated building with draughts and rattling casements, these qualities made cast iron radiators a sensible choice. However, in today's modern homes with loft insulation and double glazing, these properties are far less important.
Metro Tiles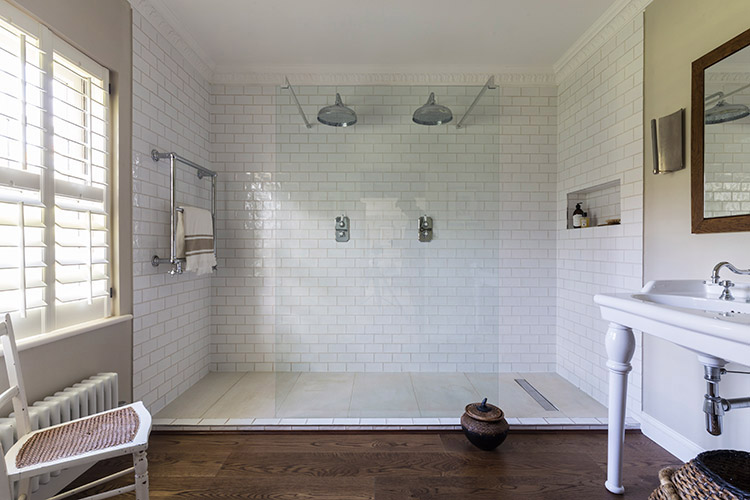 Image From HouseAndGarden.co.uk
Many of the younger generation would be forgiven for presuming metro tiles were a modern design, when they were actually a popular design in the early late 1800's and early 1900's.
Metro tiles were first spotted in the Metro (train) stations hence where the name originated, and then became popular within Victorian homes for their practicality rather than their style.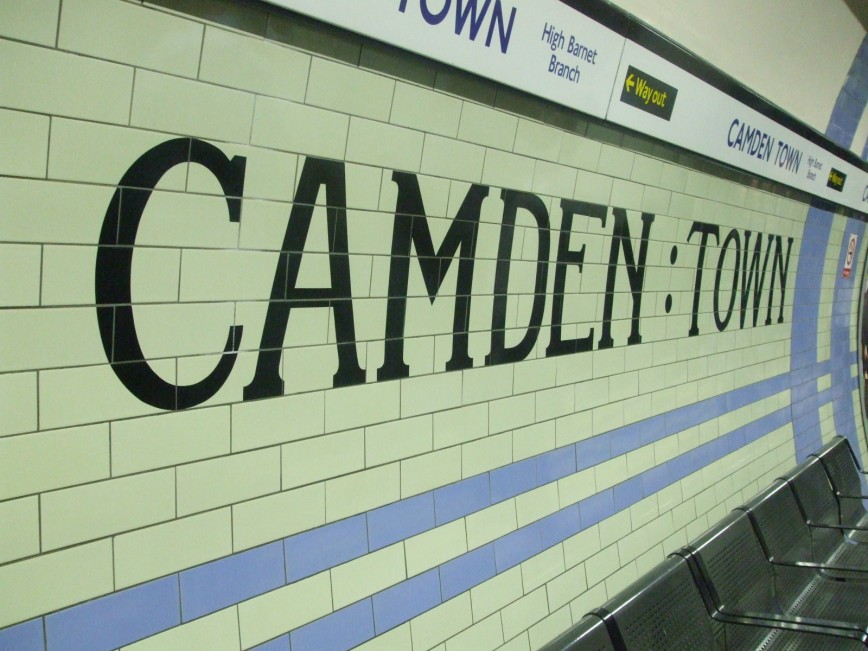 Image From WikiMedia.org
I truly love the style, but if you would rather not have a plain white tile, why not add a bit more character by choosing a coloured version, possibly even a dark colour, as we know how much the Victorians loved their dark coloured rooms.
You can even get the tiles made with a crackle design, this is so they give the impression that they've survived the test of time, but with a little wear and tear.
I've read a great article here by OldTownHouse.com where the owner of the blog Alex decides to source Metro tiles (subway tiles in America) that look more like the original design.
Cast Iron Bath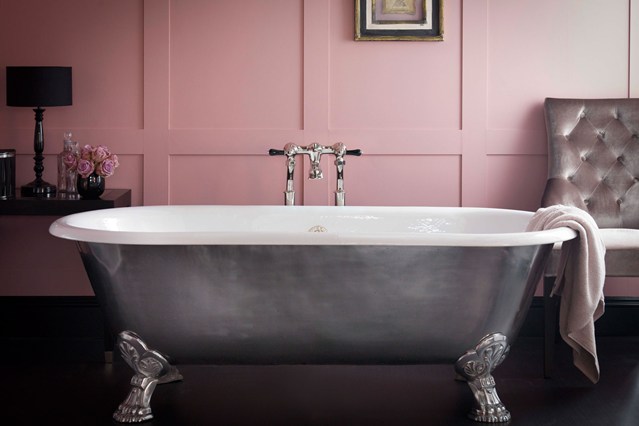 Baths were a luxury item in the 19th century – cast iron claw footed baths even more so! Great news as there are many originals still to be found at antique stores and auction houses, and they can look and function perfectly once re-enamelled.
Modern versions made of materials such as perspex sheet or fiberglass can be purchased a lot cheaper, easier to transport, and hold the heat of the water for longer.
Wood Panelling
You will find that wood panelling as in the image above doesn't just add character to your home, but can also be a great way of adding insulation and sound proofing.
If you're not lucky enough to have the original Victorian panelling within your home, then there are a couple of options you could consider.
You can go all out and employ carpenters to fit professionally made bespoke panelling, or if you are on a tight budget you can make your own wall panelling with beading.
Do note though that the expert's advice battening behind the boarding first, as the difference in the temperature can cause the panelling to crack, so it isn't always as straight forward as it looks.
Main Image From HouseBeautiful.co.uk