If you're thinking about renting or selling your property, the way to get the best return from your investment is to renovate and fixing what needs to be fixed.
However, just because you think adding a swimming pool would reap good returns, that doesn't mean the market would agree!
Here are five foolproof ways you can give your property an upgrade that will attract any potential buyer's attention, while maximising the return on investment!
Refurbishing the Bathroom
You don't have to go for an all-out renovation to refurbish and modernise your bathroom. If your bathroom is up-to-date with current trend, sometimes all you need is to declutter! You can find varied bathroom cabinets to accommodate all your stuff. You don't have to get a new bathtub, but it is a good idea to re-enamel it.
A great way to modernise the bathroom is by improving the lighting situation. Add windows to the bathroom to allow natural light in. Painting the bathroom ceiling a lighter tone than the walls will also give the impression of a bigger bathroom.
But, all of this means nothing if the toilet is cracked, dirty and doesn't flush properly. Keep the toilet in good condition and do the plumbing work. A clogged drain and a toilet that doesn't flush is a huge turnoff for buyers!
Kitchen Makeover!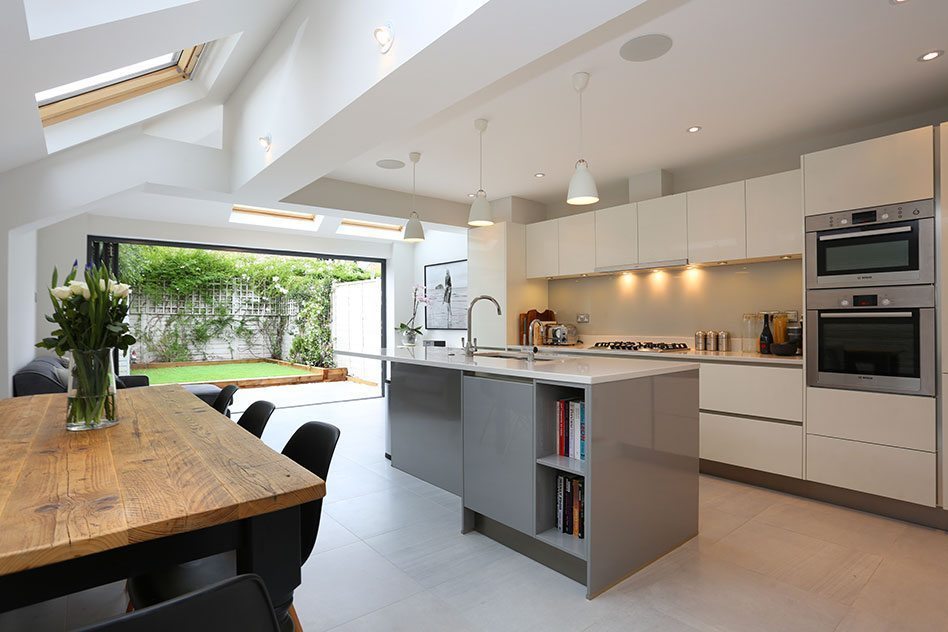 Image Source: plusrooms.co.uk
Instead of extending your home floor space to make room for your kitchen, it's a great idea to knock a wall down and embrace the open kitchen concept. However, you will need to consult a professional (for example, these builders in Essex) as the wall could be load-bearing.
There are many benefits to an open kitchen, such as:
Seeing what's going on in the living room (great for watching the kids!)
Allows natural lighting to enter
Interacting with guests while you cook
Another great tip is to installing countertops made of granite or engineered stone to increase your kitchen's aesthetic appeal.
Loft Conversion
If you don't have a cellar to work on, you can convert your loft into a comfortable, liveable space. Most of the work is done from the outside, so the work is less disruptive compared to excavating for floor space underground. To maximise the return on your investment, do install an ensuite bathroom. Converting a loft to a bathroom with an ensuite can raise the value up to 15%
Most loft conversions don't require planning permission unless the slopes of the roof are replaced with a different structure, such as Mansard conversions. Loft conversion costs vary and depend on the complexity of the task.
Cellar/Basement Conversion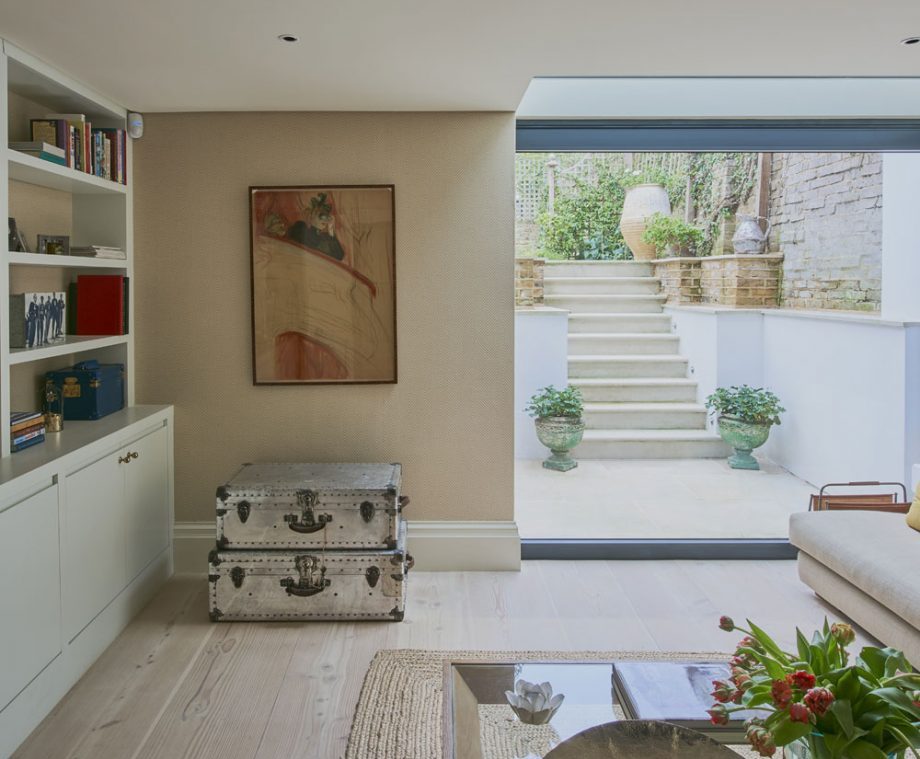 Image Source: idealhomes.co.uk
The cellar is often an overlooked part of the house, but it can significantly increase the value of your home if you turn it into a liveable area! The cellar can be converted into an entertainment area or a children's play area instead of keeping it as a dark, damp and musky storage room.
Your cellar will be worth a lot more if it has direct access to your garden and receives adequate sunlight. A great tip to make the cellar appear bigger is by installing the basement lights along the perimeter and using light paint. Many choose to convert the cellar into a space for guests, so you may want to add a bedroom and a bathroom.
If you don't have a cellar, excavating to add square footage for a cellar in your property is a common practice, especially in cities such as London. You should consult your local planning officer and do the calculations, as this can get pricey and become rather disruptive.
Improving Kerb Appeal
Kerb appeal is how attractive a house is when seen from the street. When it comes to buying a home, first impressions are everything. Nobody's attracted to a lawn that hasn't been mowed, mouldy patio and eerie-looking front steps.
Give the house a coat of paint, install windows to allow more light in and give it a touch of modernity. There are many types of glass to choose from, with double glazing being the minimum standard permitted by building regulations.
If you have the budget, adding a conservatory at the side of the house is a fantastic way to improve kerb appeal and the overall value of the home. Conservatories allow you to indulge yourself in nature while staying indoors.
Take-Home Message
As you can see, you don't have to spend a fortune doing massive renovation work to increase the value of your home. Working on what you already have is often the safest and cheapest way you can get the best value for your money!
Main Image Source: homebuilding.co.uk