Whether you're living in a 1 bedroom flat or 3 bedroom cottage, everyone has at least one room in their home that is small and possibly problematic to decorate.
In a small space everything counts – size of furniture, paint colour, lighting. The good news is that just because your space is limited it doesn't mean that you're limited in what you can do with it. Take a look at our interior guide below and give that small space a big character:
Start with a Clean Slate
Before you begin decorating or revamping your space, the most obvious place to start is to reassess what furniture and accessories you already have so that you can store any unwanted items and make way for new ones.
Sometimes, our personal attachments to old furniture and accessories means we feel too sentimental to confine them to the dustbin. If that's the case, why not pop them into self-storage? That way, when the time comes when you'd like to refresh the room again, you'll have plenty of options to choose from which you can cycle in and out.
Colour Game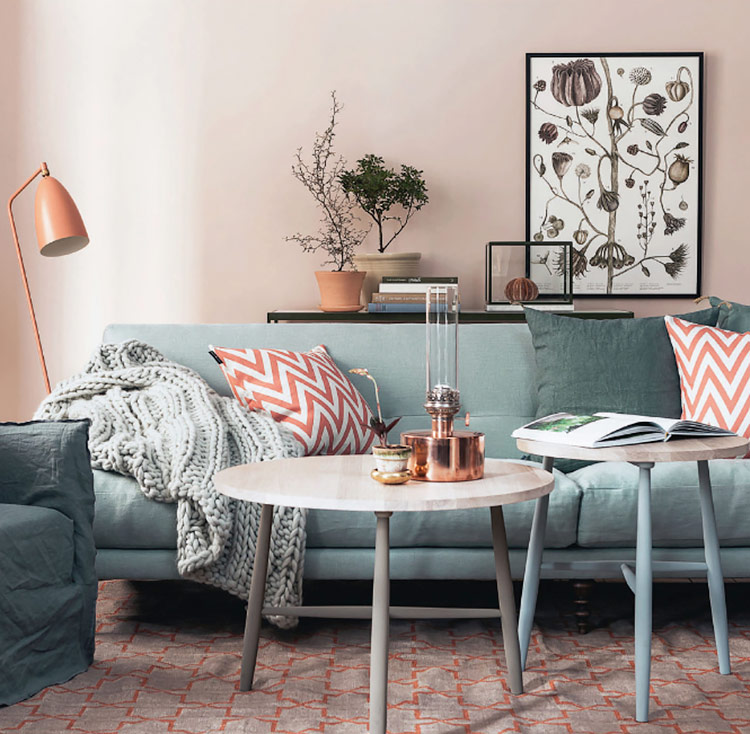 When it comes to decorating your room, choosing a wall colour plays a significant role. It not only reflects your personality, but creates a canvas from the room décor and will ultimately impact how the room feels in terms of size and ambience.
While dark colours may be tempting as they create an impression of a cosy room, they also absorb light instead of reflecting it. If your challenge is to make the space appear bigger, opt for a bright palette instead. The right colour combination will enlarge even the tiniest room, so don't be afraid to play around with various shades of pastels and grey, or simply go for the timelessly classy white.
Create an Optical Illusion
If you're looking for an effortless and cost-effective way to maximise space then a mirror is the oldest but most effective trick in the book. Mirrors are not only a great way of creating the illusion of space, but also provide a flash of glamour! If well placed, they can create light, texture and character, particularly in not so well lit chambers such as bathrooms or dressing rooms.
Let There be Light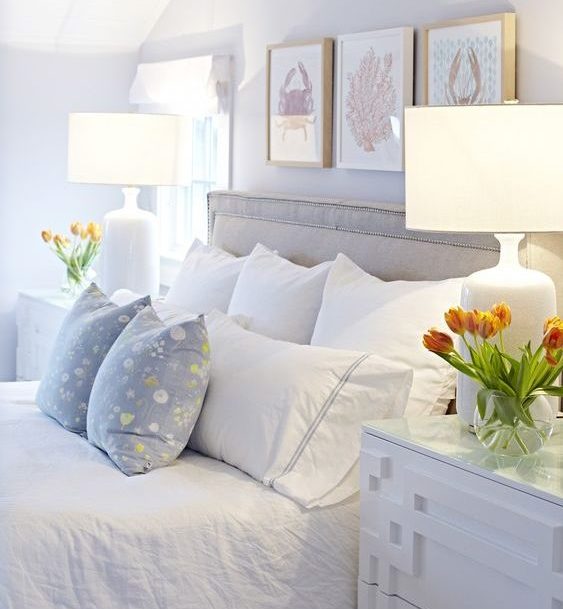 Nowadays, we often rely on a single light source in the centre of the room which means that some areas are left in the dark. To create balance, atmosphere and to make the space feel larger, smart use of table lamps will help to highlight room corners, expand the space and add charm.
To make it even more stylish, you can always create layers of different lighting effects (i.e. recessed lights or LED downlights) what would help the objects such as plants or paintings come alive.
Think Tall
If you're bound by a small space, think about how you can utilise the upper half of your walls to create the illusion of space. Tall built in book shelves or wall-mounted shelves to store items not only increases storage space but naturally make the room look like it's much bigger.
Another designer top tip to make your ceiling look higher is to hang your curtains around two inches from the ceiling, no-matter where your windows might be.