Planning to remodel your home in 2022? Want to renovate but have no idea where to start? Below, we list five interior trends that are on the upswing.
The five trends were selected by Houzz and Pinterest, two platforms used by home decorators, architects and interior designers to plan projects and gain inspiration. The sites' analysts have sifted through reams of data to bring us the following trends. Chances are at least one of the five will pique your interest:
1. Biophilic Design – Pinterest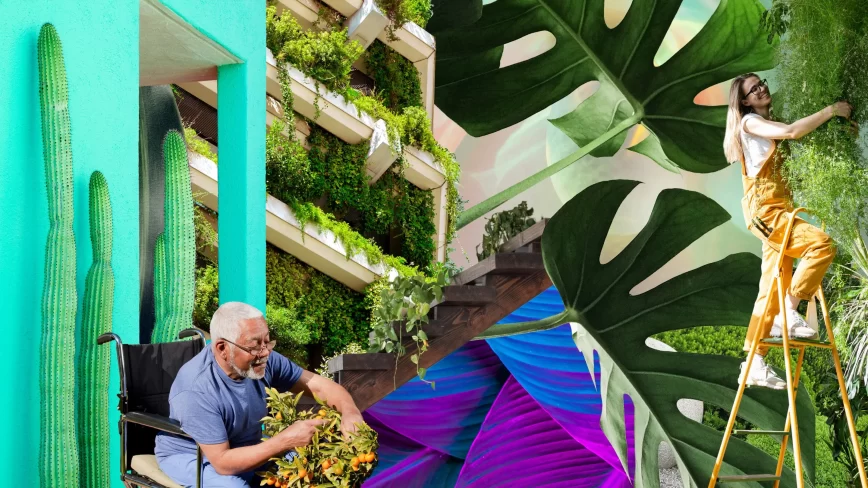 Biophilic design uses elements of nature to provide respite and joy to people in man-made spaces. For most of history, humans have spent their time outside- the relatively recent change to indoor living is something that our bodies might not have fully adapted to yet. Biophilic design allows us to interact with nature without compromising our modern lifestyle, and studies over the past few decades have shown the restorative and enhancing effects it can have.

ansgroupglobal.com
Over the last five years, we've noticed a rise in natural elements being brought into the home. Succulents have had a moment, as have air-purifying plants and trailing foliage.
2020-2021 saw a surge in plant-print wallpapers, junglecore, floral motifs and natural materials. It's hardly surprising: most of us need to reconnect with nature after spending months indoors during the pandemic.
Pinterest predicts the natural world will continue to influence home decorating throughout 2022 and beyond. Their analysis shows the biophilic design movement is growing (pun intended)—
You've seen house plants. Now meet living rooms. Millennials are turning to plant-first design solutions this year to increase their connection to nature and enhance their wellbeing.

Pinterest
People won't be using monstera-print wallpaper in their interior decorating, they'll be growing the actual plants! Several of them! Their gloriously glossy leaves will be the focal point of the room.
Pinterest says biophilic-related searches have skyrocketed on their platform. Breakout terms include, "floral ceiling", "staircase garden" and "biophilic office design".
2. Oversized Lantern Lighting Pendants – Houzz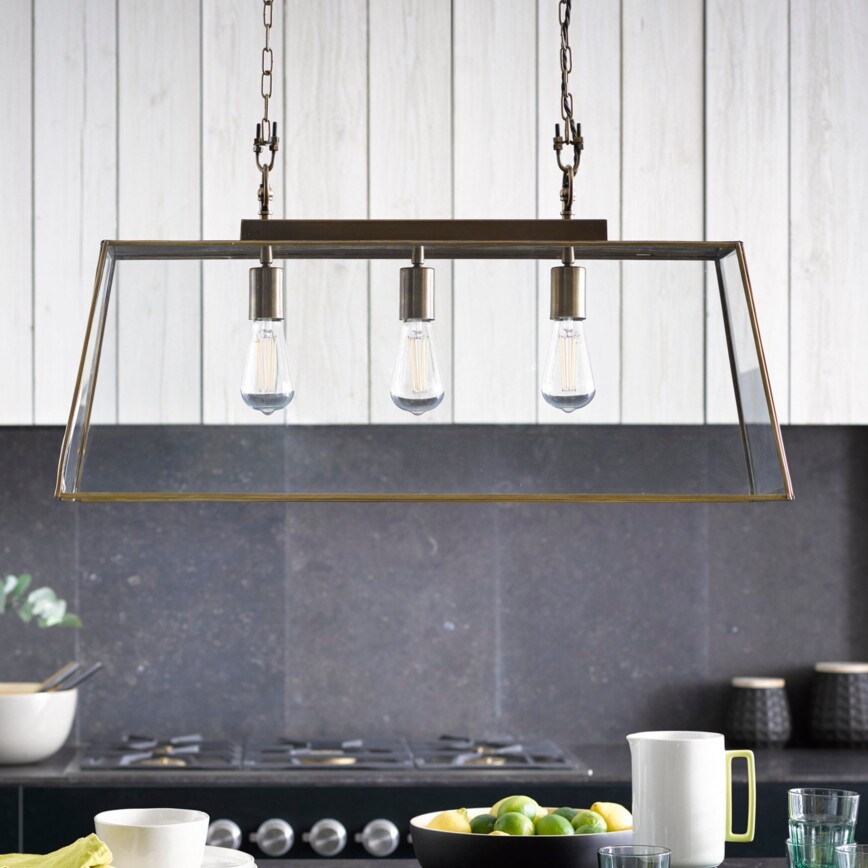 In round-up for their online magazine, Houzz suggested oversized lanterns will trend in 2022.
Large lanterns make an impact/statement without blocking sight lines, allowing views to be preserved. They're also perfect for dimly lit spaces. When in use, light can spread in all directions.
Lantern pendants combine industrial and modern styles for a simple-yet-elegant look. Paradoxically, they manage to make a statement in a subtle, almost delicate way.
Pictured: The Large and Long Luxor Lantern in Clear Glass by pooky.com.
3. Freestanding Bathtubs – Houzz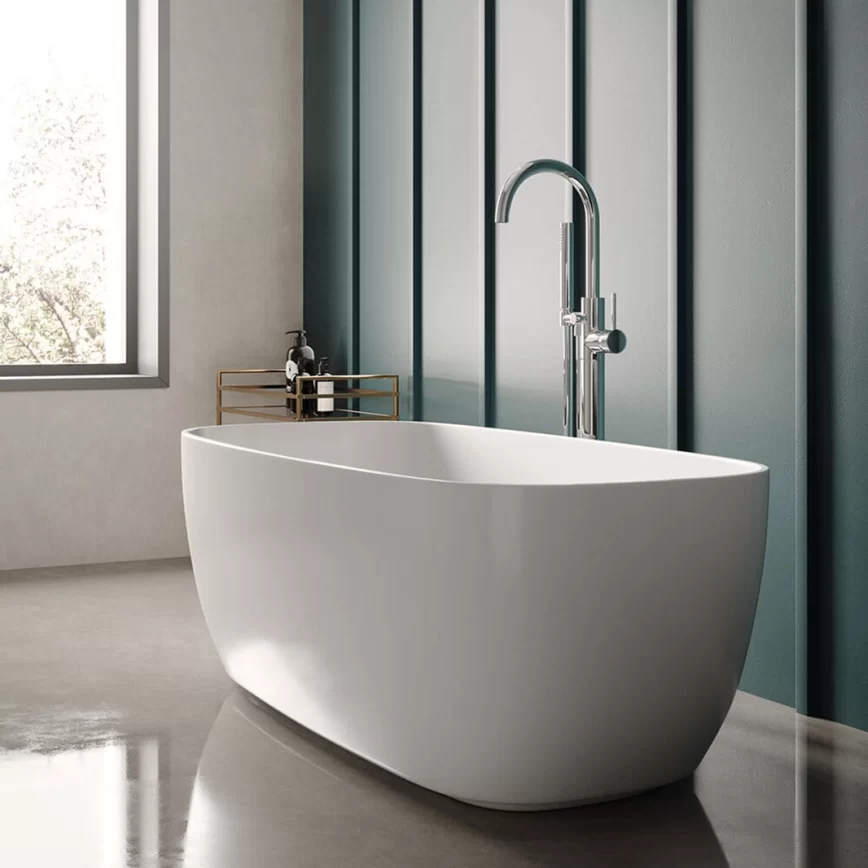 Last year, Houzz conducted research into bathroom renovations. The home decorating platform found a significant number of respondents upgraded their tubs during renovation works (37%), and over half (54%) choose a freestanding soaking tub.
Freestanding tubs look beautiful and luxurious, their unique style will give any bathroom a spa-like feel.
Pictured: Hudson Reed Bella Freestanding Bathtub from Drench.co.uk
4. Oh My Goth – Pinterest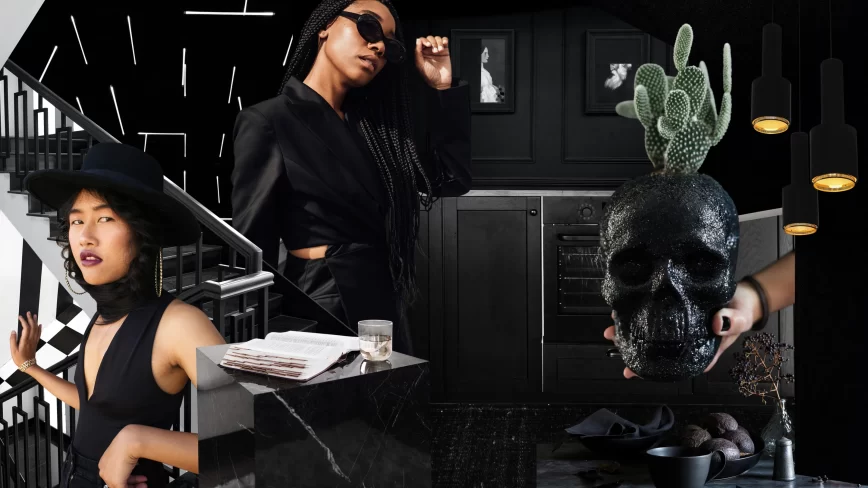 According to Pinterest, 2022 is the year goth will go mainstream. The social media giant says they've noticed searches for a range of goth-related terms rising over the last few months, including "goth kitchen decor".
We're not saying you have to go full-on black with skull motifs. Instead, think high drama, smokey shades, moody finishing touches and maximalist accents.
5. Limitless Luxe – Pinterest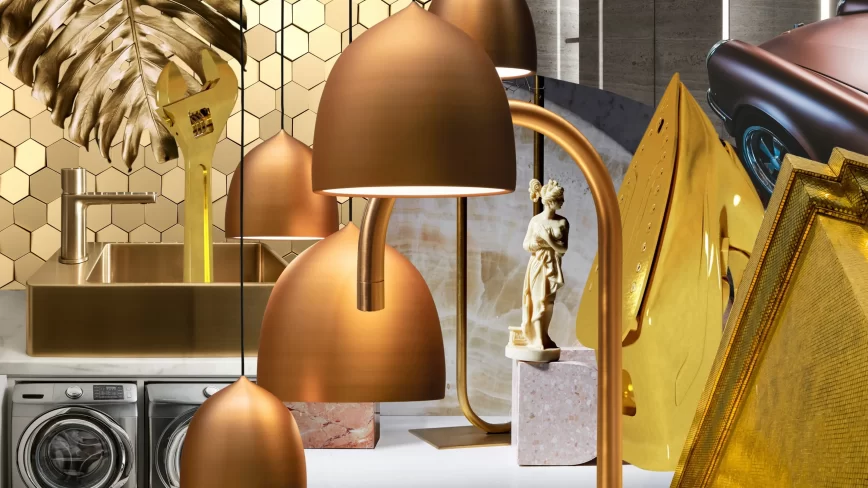 Recently, Pinterest have seen a jump in the number of people searching for terms like 'luxury laundry room ideas' and 'luxury garage interior.' It appears people are looking for ways to spruce up the oft-overlooked nooks and crannies of their homes. They're calling this trend "Limitless Luxe"—
It's nothing new to want a little luxe in your life, but how about the laundry room? And the luxury basement? In 2022, people will give luxurious makeovers to their home's nooks and crannies. For Millennials and Gen X, forgotten spaces will become conversation starters when you have guests over.

Pinterest
Pinterest point out that this trend can be achieved on all budgets. Start small by adding luxury finishing touches to small spaces: scented soaps in bathrooms and beautiful baskets in the garage.