Even in places of low population density like North Wales, our homes are getting increasingly smaller.
Since records were compiled in the 1930s, the average house size has reached an all-time low, causing issues for would-be renovators.
According to Which?, homes built this decade are now, on average, smaller than properties built in the 1930s, offering 67.8 square metres of living space. All this shrinking floor space means we have to be more innovative when it comes to decorating each room.
With the average bathroom roughly the same size as 2 king-sized beds laid side by side, it isn't surprising that bathroom retailers are now placing ever more importance on space-saving suites and furniture.
If your bathroom is small, there are some things you can do to free up space. We've come up with some great bathroom ideas for you to try.
Folding doors and screens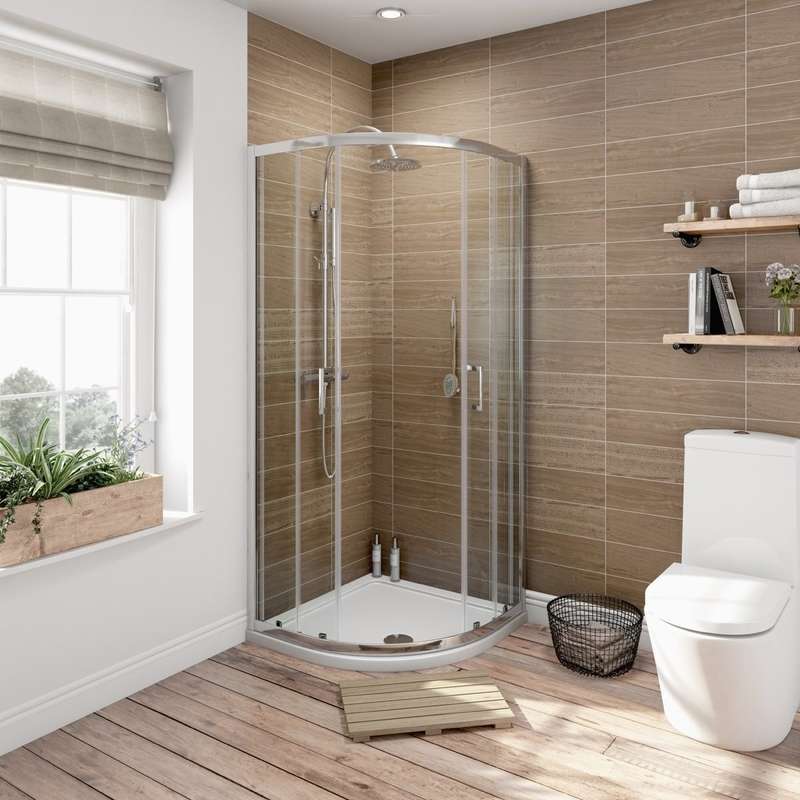 Despite providing access from one place to another, doors can actually take up a lot of space due to the nature of their design. Whilst replacing the door to your master bathroom may not be possible, one area where you can save on space is your shower enclosure.
By choosing an enclosure with a bifold door which folds inwards, you won't need to worry about clearance issues. A sliding door enclosure is another excellent choice that won't cause any obstructions.
The same goes for bath screens. Instead of choosing a hinged design, a concertina-style screen folds back to leave plenty of access.
Shower bath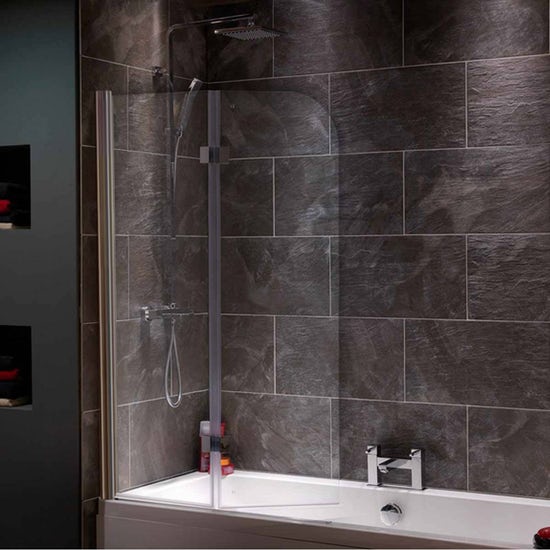 Whilst we're discussing the topic of showers, another great way to save on space is by combining your shower and bath together in one multi-functional shower bath.
Many modern designs come with an enlarged end for showering, which is only slightly wider than a regular straight bath (the standard size is 1700mm x 700mm).
This is a great option for family bathrooms meaning everyone can enjoy the option of bathing or showering, without the need to choose a single installation.
Small storage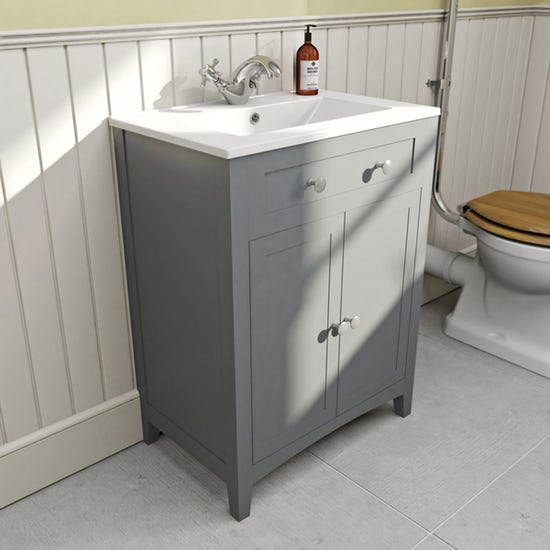 Modern bathrooms and ensuites are often brimming with all sorts of "product"—from shampoos, soaps and toiletries, to makeup and hair products; it often leads to clutter.
This is where, with a few clever ensuite bathroom ideas, you can be smart with your storage. Instead of a pedestal basin, why not choose a vanity unit with cupboard or drawer space beneath?
A mirror cabinet is the perfect place to store smaller items—especially in shared family bathrooms where you need to keep medication or potentially harmful items away from little hands.
Combination furniture units
A neat way to save on space is to fit a combination unit. Combining 2 or 3 essential elements into one, a combination unit usually consists of a back to wall toilet and vanity unit with basin.
It may also include storage space. By fitting these items together, you needn't worry about the clearance space required between separate elements.
Make use of your corners
Often the most underused part of any bathroom, corners can often be classified as "dead space". If you're not using your corners efficiently, you could be losing vital inches from your floor plan.
The good news is, you'll now find plenty of corner options for your bathroom, including corner toilets, basins and furniture. By using the corners of your room to their full potential, you can make more room along the side walls for things like heating, storage, baths or showers.
So, despite the average house size being smaller than ever, by following some simple design tips, you can easily maximise your bathroom space. For a complete array of organisational ideas for your bathroom have a look at PlumbWorld's blog.