Interested in learning about 20th century interiors to help inspire your renovation? For an insight into the past decades of interior design, read on…
Adding some of the interior design trends of the past into the design of your house is a great way to honour the people that came before you. Whether you're an interior designer, or have been dealing with a conveyancing lawyer in Sheffield, North Wales, or wherever you live to buy a new house, inspiration will be required. You can't design a house without some ideas at the ready, after all.
With this in mind, there are some 20th century interiors you should know about that could help you build on the progress of your ancestors.
In this post, we're going to share the most inspiring 20th century interior design trends to help you introduce some of the past into the design of your homes. Get inspired, right here…
What Are the Most Inspirational 20th Century Interiors by Decade?
20th century interiors were characterised by a series of different movements, which reflected the times they were invented in. There was at least one revolutionary new design per decade which shaped the way interiors were designed around the world.
This is our list from the 1900s to the 1990s of the most popular interior design trends of each decade. Hopefully, this will give you some inspiration for your own modern interior design ideas.
1900s: Arts and Crafts & Art Nouveau
The early 1900s was the height of the Arts and Crafts movement, which heavily favoured artisan works made out of simple forms and materials. These works were all influenced by folk or romantic styles of decoration.
Art Nouveau was also around at this time, running from the 1890s to the 1910s, and can be seen in interior design today. It's an ornamental style of art characterised by its use of long, sinuous, organic lines in interior design, glass design, posters and illustration.
1910s: Art Deco
The 1910s saw the introduction of Art Deco, an art movement characterised by sleek geometric or stylised forms using man made materials. It wasn't uncommon to see multiple materials in one piece, such as stainless steel-framed sofas.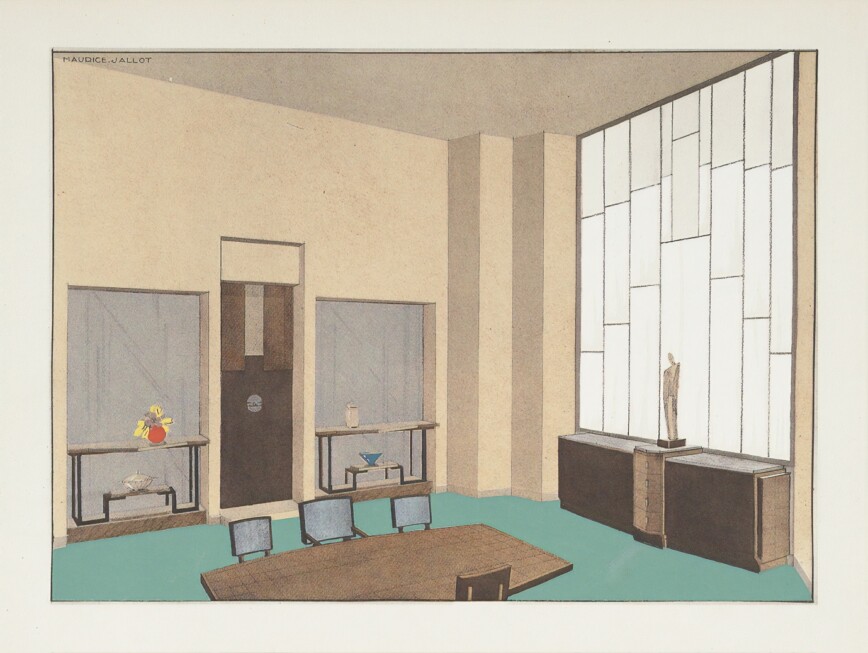 Thankfully, the Art Deco trend is still prominent today, which makes it easy to source new furniture inspired by this particular era in 20th century interiors.
1920s: Bauhaus
This era was arguably the most influential on modern interior design. The Bauhaus style reduces things down to their basic elements and uses streamlined forms in furniture. Bauhaus also made use of bold primary colours to make furniture stand out.
All modern furniture was inspired in some way by Bauhaus, as were some of the other trends in 20th century interiors. These include Minimalist and Industrial, so the style would fit nicely into any modern home.
1930s: Hollywood Regency
The Hollywood Regency, or Regency Moderne, style became popular in the 1930s during the 'Golden Age' of Hollywood. This opulent, glamorous interior design style entered the homes of Hollywood's biggest stars and found its way into the homes of those who wished to emulate it.
These 20th century interiors were characterised by:
Bold colours
Thick stripes
Floral patterns
Garishly patterned wallpaper
Rich textiles
Glass, gold and marble accents
The style has become more reserved over the decades, but certain elements of it are still going strong today.
1940s: Modernism
In the 40's came a world war, which dialled back the garish 1930s interior design style. Women stayed at home and looked after the children whilst the men went to war, and budgeting became a huge part of women's lives.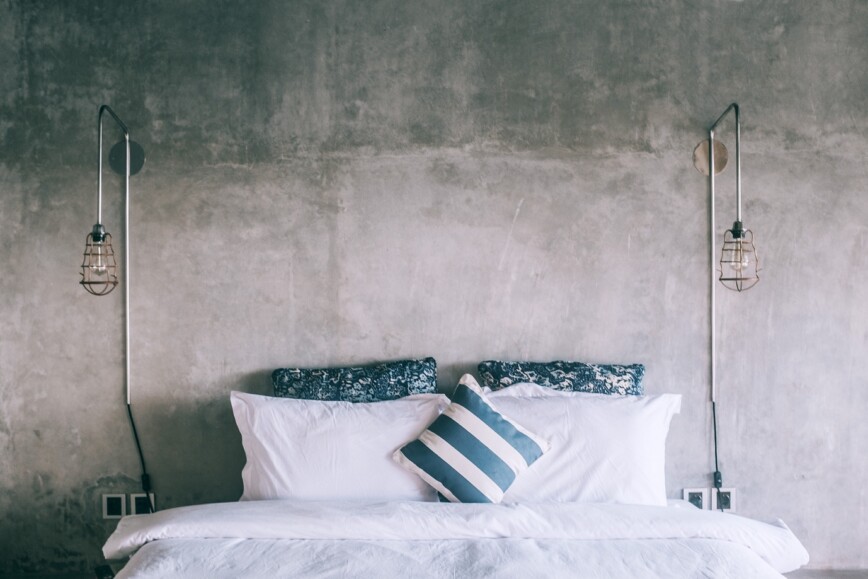 Less emphasis was placed on decoration, and the focus shifted to form and function. Designers created machines for the new technological age using steel, glass and concrete. These influence the interior design choices of the women who decorated their homes.
1950s: Scandinavian
The Scandinavian movement was more of an expansion pack on the modernism movement of the 40s. These 20th century interiors married minimalistic form and function with furniture that was made from low-cost, durable materials like timber.
This kind of interior design was available to all demographics, and was characterised by:
Fitted kitchens
Tupperware
Stacking furniture
Aluminium
American diner-style breakfast areas
Curved Jetson's style furniture
1960s: Minimalism
Minimalism first emerged as an interior design movement in the 1960s but did have a big resurgence in the 1990s. This movement focused on the essential features of a design, nominally the light and space. It was primarily influenced by Japanese architecture and Ludwig Mies van der Rohe's 'less is more' philosophy.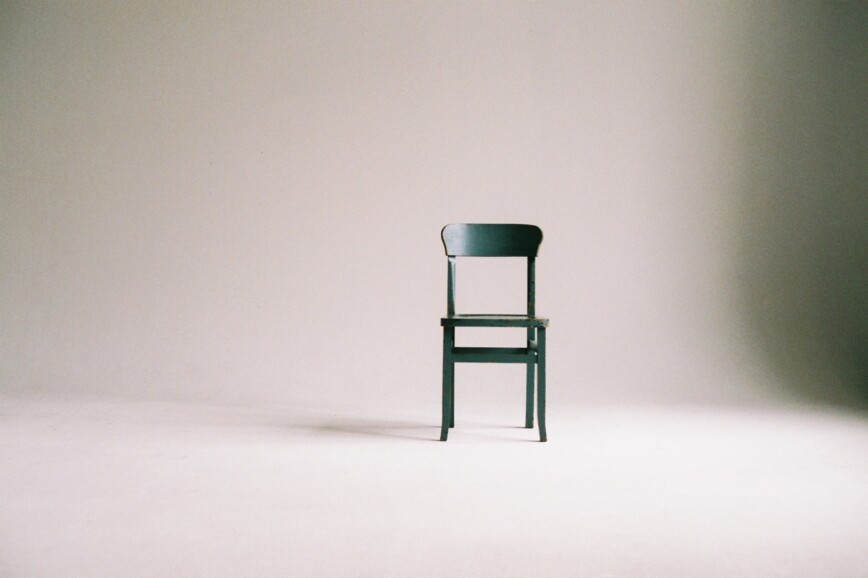 Any piece of furniture can be regarded as minimalist as long as it focuses on using raw function over plush forms. The idea is to have furniture that serves its purpose but doesn't cross the line into over-the-top design or comfort.
1970s: Hippy movement
This whole era was characterised by natural designs that were self-sufficient and made from up-cycled materials. This renewed environmentalism was the epitome of the minimalism trend of 'less is more', except it was more interested in creating less waste.
One piece most famous for being created in this period of 20th century interiors was the Lava Lamp.
1980s: Memphis
The Memphis interior design trend of the 1980s has been reinvigorated and is making a second pass through the homes of the 21st century. The Memphis Group were a collective of architects and designers who used zany shapes, bright colours and bold graphics.
These design choices were largely a push back against the clean lines of modernism that had plagued the four decades. One notable fan of this style of 20th century interiors was the late, great David Bowie.
1990s: Designs for all
As interior design programs became popular on mainstream television, the homeowners of the 1990s decided that all styles were up for grabs. This meant influences from all the previous movements and from different countries around the world came into play.
The notable characteristics that most interior design seemed to embody in this period were:
Beige, white or cream walls
Mediterranean and African inspired décor
Brass fittings and lighting
Large leather living room suites
If you need a good example of these types of 20th century interiors, look no further than Monica's apartment in Friends; now that's 90s décor.
Want to Use Some of These Past Interior Design Trends?
In this post, we've managed to cover ten of the most popular trends in 20th century interiors spanning every decade they appeared in.
Some of the trends we've mentioned on this list have already made it all the way to 2021, and you can find modern furniture and designs based on those eras. Others you might have to revive yourself, by taking a deeper look into what characterised those periods.
All styles of 20th century interiors were influenced by the ones that came before them. By incorporating some of those elements into your interior design, you'd be following a long-held tradition.