The she shed and the man cave have become popular in recent years, as many people begin using their garden structures to create their own private space or sanctuary away from crowded family homes.
A step up from a dusty spider filled shed where you would store garden tools you'd hardly ever use. These dens of peace and tranquillity, pods to indulge in your favourite hobby or pastime have a multitude of uses as well as adding value to your property.
Do you have the space for a garden room? Contemplating on getting one, but are not sure what you would use it for? Oeco Garden Rooms has some useful tips and  some slightly unusual ideas that you can use the space for.
Top ten tips: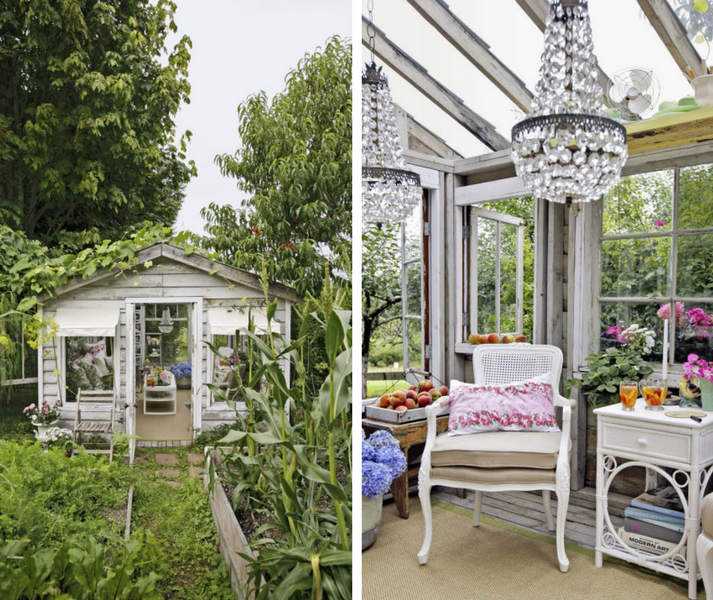 Image Source
1) Work
Whether you want to be more creative with work or produce more efficient results, then escaping away from distractions of the main house will be a huge head start. If you want to skip the commute or run your own business from home, a garden room offers you the space and peace you require.
This would also be a good idea for your kids school work, bringing them out away from their distractions and into a peaceful office/library based garden room, allowing them to focus, achieve and improve overall results.
2) Airbnb/guestroom
Garden rooms are perfect for adding an extra room to your home for family and friends to stay in whilst they visit. Another idea is you could set up your own Airbnb, perfect for making some extra money on the side or gain your initial investment of the garden room back.
3) Home spa
Want to get that same spa experience at home, use a garden room to create your own. Fit a home sauna or steam room, or both, as well as a rainfall shower and somewhere to relax. You can add your own spa touches with oil burners or incense and you could even extend the spa experience outside with a hot tub.
4) Your own Yoga Ashram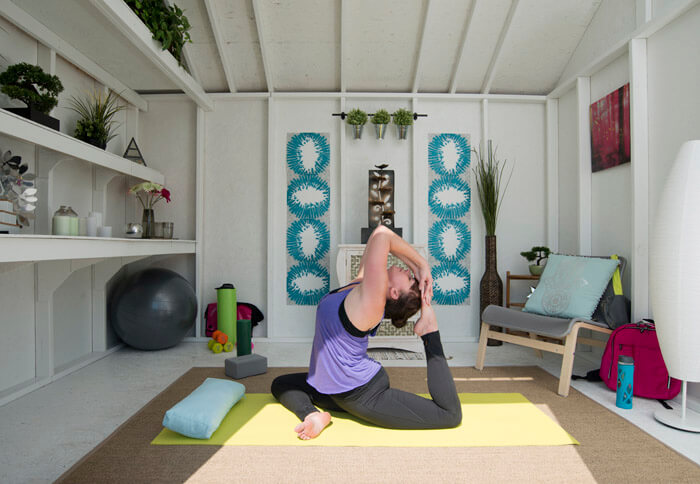 It's important to focus on health and wellness, and a garden room is the perfect space to create your own Yoga Ashram. Add some ambience with mood lighting, cushions and pillows and of course a yoga mat. You will have your own little space to escape to, to keep calm, clear and collected.
5) Helping hand
It could be a very productive idea to set up the summer house for your son, daughter or a close friend to stay in whilst their on the hunt to save money. Introduce the facilities they need, set up any extra necessities they require and charge them an affordable negotiated rent.
This would be a great way for youngsters to save money, whether they're currently studying or only working part time.
6) Your own local
As UK pub numbers dwindle, why not turn your garden room into your own little bar. If you brew your own beer, make your own wine and enjoy making your own flavoured spirits, expand your hobby into your own bar. In this case, cellar gas from Co2 Gas will be the necessary ingredient for your drinks. So why not grab a drink and have a get together with family and friends without having to leave your garden.
7) Vintage game arcade
Long gone are the game arcades of the 80's and 90's, but if you're feeling nostalgic and enjoy retro games, why not use a garden room to make your own vintage video game arcade. Set up old and new consoles, dance and music games and even arcade machines for a blast to the past.
8) Gym
Have your very own gym, add different work out equipment to the garden room, leaving an area for floor work… Add in mirrors down one side, so you can watch your form and build in a music system to keep you motivated. Garden rooms also have enough space to add in a shower and changing room too.
9) Hobby room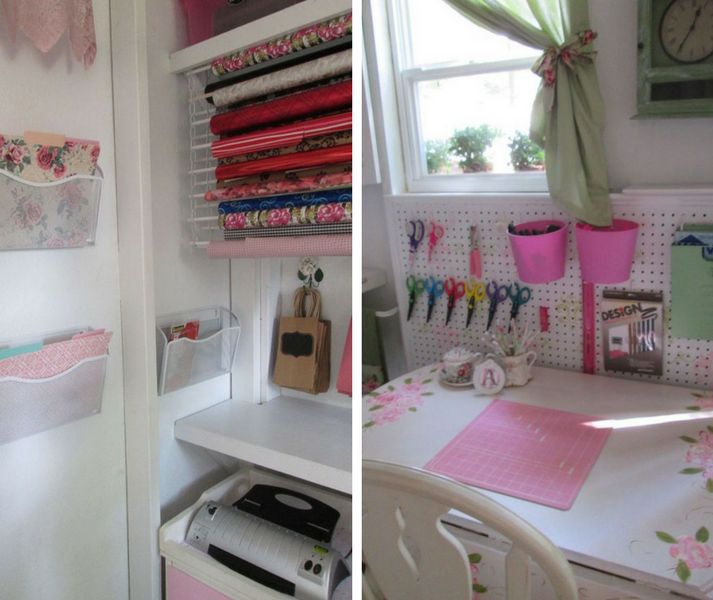 Image Source
If you and your family all share a number of hobbies, why not turn your garden room into a hobby space. Whether sewing or crafting, to beer making or furniture restoration, garden rooms make great areas to enjoy your favourite pastime. Keep the equipment, smells and dust out of your home.
10) Memorabilia room
Ever wanted to collect and horde your own memorabilia collection? With the space from your garden room you'll be able to finally build up your dream collection. They're literally anything you can collect and display, being either showing your passion to your favourite TV show or video game.
For an example, if you have a passion for Game of Thrones, fill your garden room up with collectibles. Hang up pictures/posters or any signed autographs, get your hands on the clothing and replica weapons from the show, build shelving  for your character figurines, or display maps on the walls like 'Weteros'.
As you can see, there are multiple ways you can use your garden room, whether you want to use it for work, your creative and passionate hobbies or just as a space away from the main house to relax and unwind anything is possible. So what will you use yours for?
Main Image Source