Upkeeping and improving your home can take time and the right DIY skills.
According to recent research, the number of people who would rather take on a home improvement project than move house increased five-fold between 2013 and 2018, to 15%, while for millennials that figure rises to more than 25%.
Setting out with the intention to take on those DIY tasks is all well and good but, if you don't have the right equipment then the work will be virtually impossible. Here, we've compiled a list of 10 essential power tools and how they can help you tackle the job at hand.
Screwdriver
No DIY enthusiast's toolkit is complete without one of these. You'll need it for screwing together a stud wall, fixing the bathroom cabinet or putting up trellising in the back garden, ready for that clematis to climb up.
Percussion Hammer Drill
If you're looking to fix something to the wall – perhaps a mirror, cupboard or some shelving, you'll have to create the holes first, which is where the percussion hammer drill comes in handy.
Circular Saw
Want to chop wood down to size for your stud wall frames? Relying on a handsaw can prove time consuming and sometimes inaccurate, but a circular saw gets the job done quickly and, more importantly, gets it done right.
Planer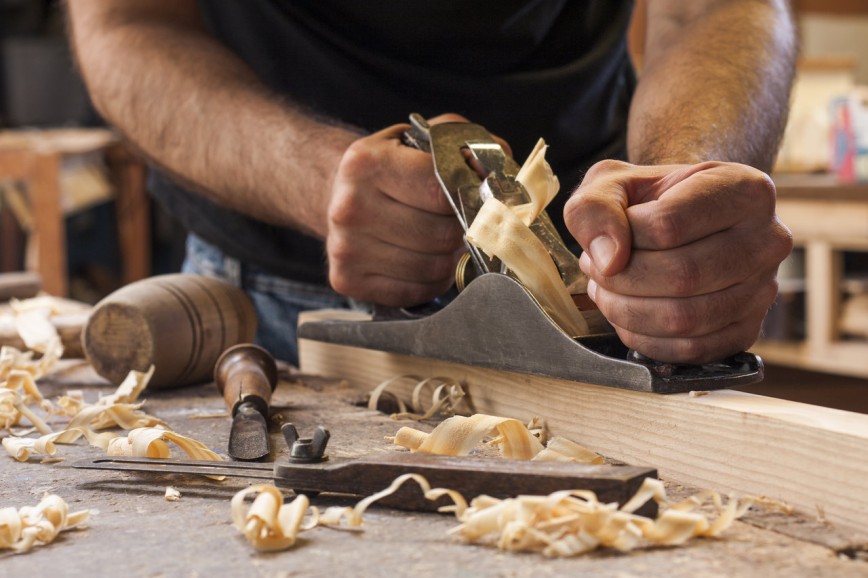 If any of your doors are catching slightly on the frame and won't close or open properly, a planer can shave a bit off to allow for a smoother opening and closing motion.
Sander
Looking to improve the finish of your dining table? Giving it a thorough sand – and then a varnish – can help to eradicate stains, blemishes and other marks. A high-quality sander will have your table looking so pristine that you could eat your dinner off it.
Buffer/Polisher
While we're in the kitchen, what about the floor? With so much foot traffic in and out of this room, it's inevitable that the tiling will get scuffed and marked, losing its original shine. With a buffer, you can restore it to its former glory.
Chainsaw
You might be looking to tackle the conifers that are blocking out all the sunlight in your front or back garden. If so, a chainsaw can help you slice through the thick, tough trunk in no time, before you set about removing the roots.
Nail Gun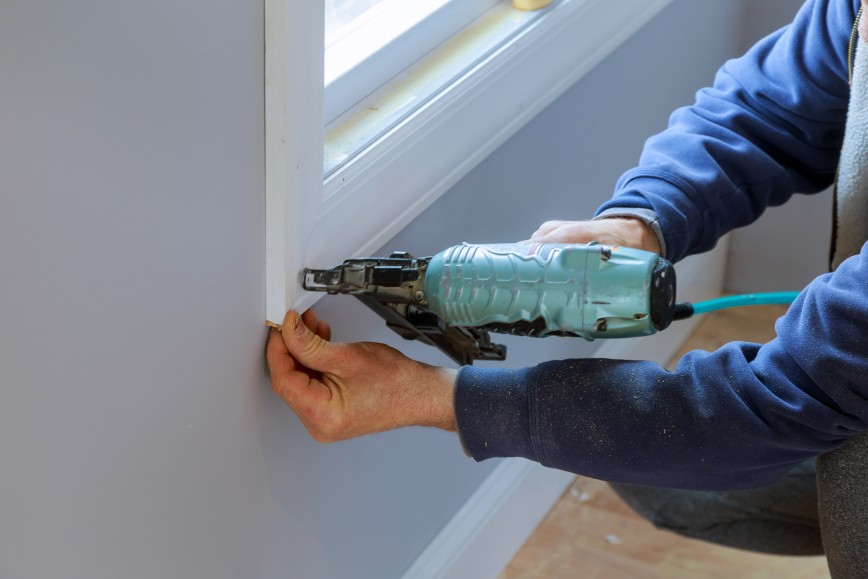 If you don't have the time and patience to do all your hammering manually, then a nail gun can complete the job swiftly. Just be sure to use it carefully whenever you're constructing that frame or stud wall.
Heat Gun
Had enough of looking at that tired old wallpaper, or want to change the colour scheme in a certain room? A heat gun can help strip both from the walls, leaving you with a blank canvas upon which to create your masterpiece.
Vacuum
Of course, any DIY enthusiast knows that most jobs involve a certain amount of mess, which is where the vacuum comes in – use it to clean up after yourself and leave the room looking good as new.