Renovations are always exciting for homeowners, as they can easily refresh the space with a new coat of paint, some crown molding, or a simple redesign.
A&A works, which stands for Alterations and Additions, are simple, small renovations that patch up dings in your home, or add a new dimension to your space.
Prepare for an upcoming A&A project with the following ultimate checklist! From finding a contractor to correcting mistakes, here are a couple of things you should prepare before you tackle that A&A renovation project:
Scout for a Reputable Contractor
Scout for a contractor if you don't plan to do the A&A works yourself. While A&A works require minimal construction, if you don't have the time, proper tools and equipment, or the knowledge to tackle the task yourself, it might be a good idea to find a contractor that knows exactly whats needed for your project.
A reputable A&A contractor, for example, should be knowledgeable about the type of housing available, as well as the requirements, permits, and documentation needed for the scope of your renovation. Check local businesses, and ask around for reviews to find a contractor that is suitable for your project.
Determine Your Budget
Whether you do the work yourself, or you're working with a contractor, you will need to determine your budget so you don't go overboard with your expenses. Check out the average price of materials on your trusted home DIY and hardware online, and look for cost-effective, but quality materials to make your project successful, yet within budget.
Prioritise Necessities Over Wants
Prioritise the necessary A&A work by ranking them in order of importance. Start with the projects that are essential to the foundation of your home, then move towards the decorative A&A works. Figure out what you personally prioritise as well – this will help you stick to your budget, and figure out your step-by-step process.
Research Beforehand
Even if you hired a professional contractor to take on your project, you should do your own research to figure out what needs to be done in regards to your project. You, of course, would want to communicate with your hired contractor effectively, and watching a video or two about your A&A project would help you stay on the same page.
Clear Your Schedule
Depending on the scope of your project, A&A work can oftern take quite a bit of time. Clear out your schedule, so you're able to oversee the project. This way, you'll eliminate the need to rush the project and enable time to properly miscommunicate your needs with the contractor.
Line Your Floors
There's nothing worse than having to clean up your floors after a paint job, especially as those paint splatters were made to stick to whatever surface they dried on.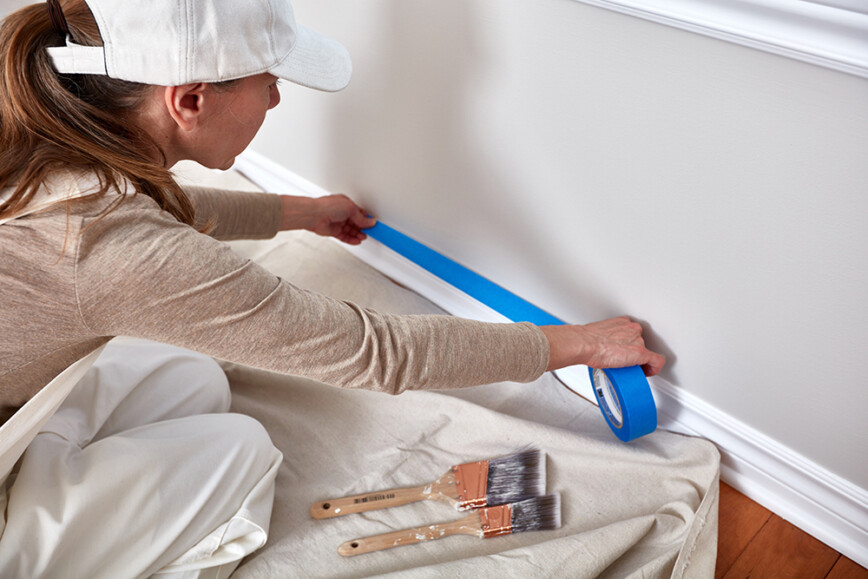 Paint solvent might do the trick, but it is risky to use on natural stone and varnished wooden floors. Line your floors with tarps to prevent your A&A materials from damaging or staining them.
Have Rags Available
Keep rags on hand for those unavoidable accidents. Rags can help mop up spills, clean up splatters, and remove materials from your hands before they dry, so it is a good idea to have some damp and dry rags with you as you proceed with your A&A project.
Gather Your Materials
Gather up your materials before starting work. You wouldn't want to be in the middle of renovations, only to discover you forgot to bring paint thinner or extra brushes with you! Create a checklist of the items you need, and gather them together before you start your project. Refer to online videos and guides for a list of materials needed.
Wear Protective Gear
Protective gear is there for a reason. They protect your body and clothes from inevitable splatter, mess, and items dropping on you. Even if you're just working with a simple spackle, wear gloves, eyewear, and protective clothing, so as to keep clean and stop chemicals touching your skin and eyes. Protective gear also makes cleaning up easier!
Keep Corrective Materials on Hand
When doing DIY work, you can expect that an accident will happen at some point. You might go over the paint line, or mix your putty a bit too dry. For these reasons, it is good to have some corrective materials on hand, such as paint solvent and anything else that could erase, cover up, or undo your mistakes.