Having your own private games room at home opens up a world of possibilities.
Not only does it offer easy accessible fun, you can practice and hone your skills ready for games night whenever you like. Serving as a space to relax, unwind and bond with family and friends.
Whilst you may have decided on investing in a luxury games room, the next question is, how are you going to fill it? With so many choices out there how do you find which games are right for your needs, wants and budgets. We've spoken to the experts at Home Leisure Direct, the UK's number one games room supplier for their top tips on how to get the most out of yours with minimum effort, so you can concentrate on brushing up your pool skills and relaxing in your brand new gaming space.

Here's some sound advice from Home Leisure Direct, aka the purveyors of serious fun!
When considering a games room, you have to look at the space you have and also your interior theme. There are two main routes you can take for your games room, depending on your preferences, and go for classic, traditional games such as pool or shuffleboard.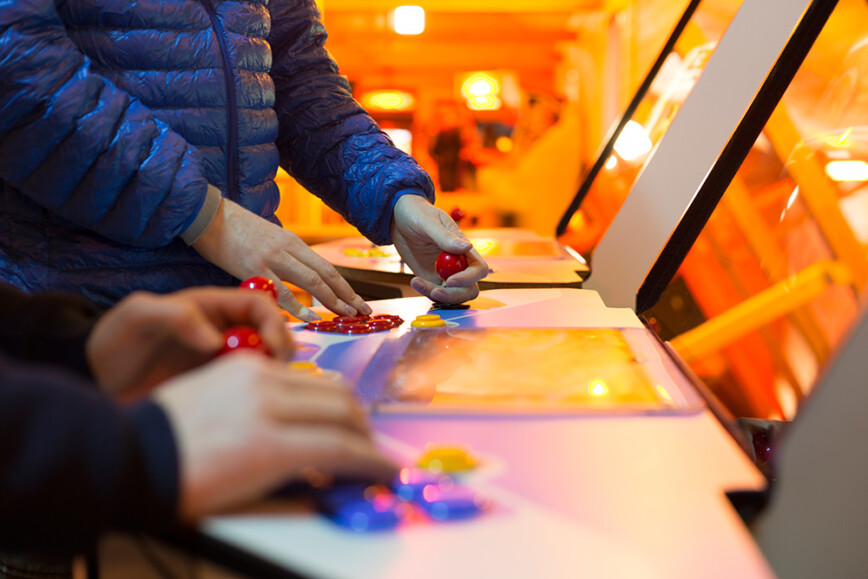 Or you can opt for a retro theme, including arcade classics such as pinball, arcade machines and air hockey. Today we're focusing on the traditional aspect with pool tables to build your room around, but it's your gaming zone, and up to you which games you select!
Secondly, you have to keep in mind the measurements of your space regarding your latest game purchases. Don't worry there is a handy tool that can help you plan in a simple click of a button. Our Games Room Designer allows you to visualise your room with a design awareness and space consideration. This is fully curated to you and will take a minimum amount of your time. Simply create an account, upload your space measurements and virtually design your new space.
The traditional theme

Pool is an absolute classic, it has spanned many generations and is still a staple of arcades, pubs and pool halls of course. Master your skills with a luxury pool table, which can also serve as a tables or as a sculptural addition to your room, a luxury pool table comes with the quality of the game and the aesthetics in equal measure. There are traditional English and American designs (there is a difference, find out here), to branded styles to work with your interior, from football teams to alcohol brands, for a truly authentic experience.

A luxury pool table is also an investment, they are made with such a high level of production which ensures that the table is absolutely flat (a must!) and provides an ultra smooth surface which offers unparalleled roll in every direction.

For those looking for an art installation, alongside their fun (which is also a good way to pitch your games room) there are many bespoke designs.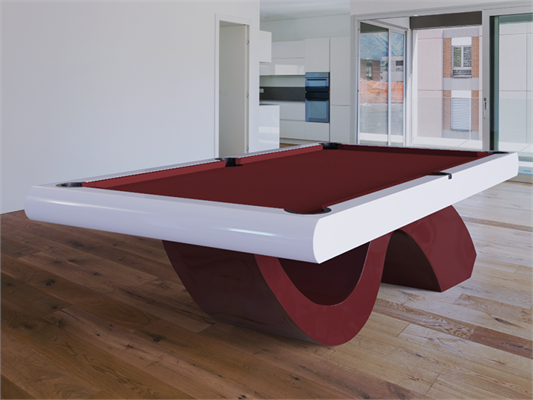 From Picasso inspired tables and our current particular favourite, the Enzo, a graphic monochrome design with a striking orange top, is a wonderful addition to any room.

For those looking for an extra edge, there is also the option of a car pool table, yes you read correctly. There are some seriously fun options available, but the car pool table options are something special and a conversational point for visitors.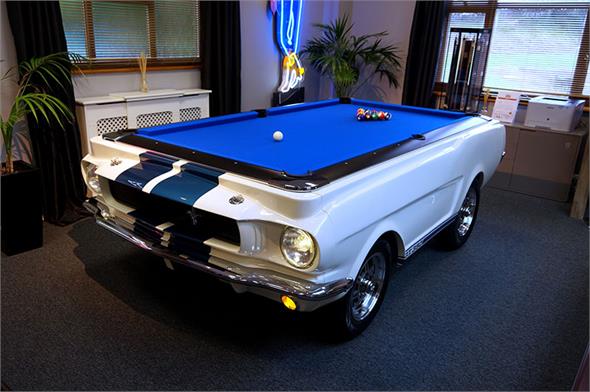 From the classic Corvette and Mini Cooper, to the Shelby GT-350. A good tip to keep in mind, if you are after this classic car/pool table hybrid, you can purchase one custom built, meaning you can virtually turn any car into a table. Got a rare classic in mind? It can be sourced and made into your dream pool table.
A surprise extra
A great extra addition to your games room, which also adds to the ambience when playing pool, plus gives a more authentic feel, would be to invest in a jukebox? From authentic, to vintage styles and even new CD jukeboxes. This means your games room includes the whole experience for you and your lucky guests to fully enjoy.