Mirrors around the home are a wonderful style solution which can give the appearance of a larger space and which can also increase the level of light in many rooms.
Beyond their stylish functions however, mirrors are of course also essential to help us look great, and this is what we are going to be looking at today.
Vanity mirrors are personal mirrors designed for everyday use for grooming, applying makeup, doing your hair and generally help you to look your best every day. There are many styles of vanity mirrors which you can opt to buy, so let's have a look at which could be the right type for you.
Lighted Vanity Mirror
The idea of the vanity mirror is to provide you with a lot of focus on the details of your hair and face and lighting can often cause a problem when applying makeup. If a light is poorly positioned in relation to the mirror then you are going to end up with glare, which can detract from the areas which you are trying to focus on.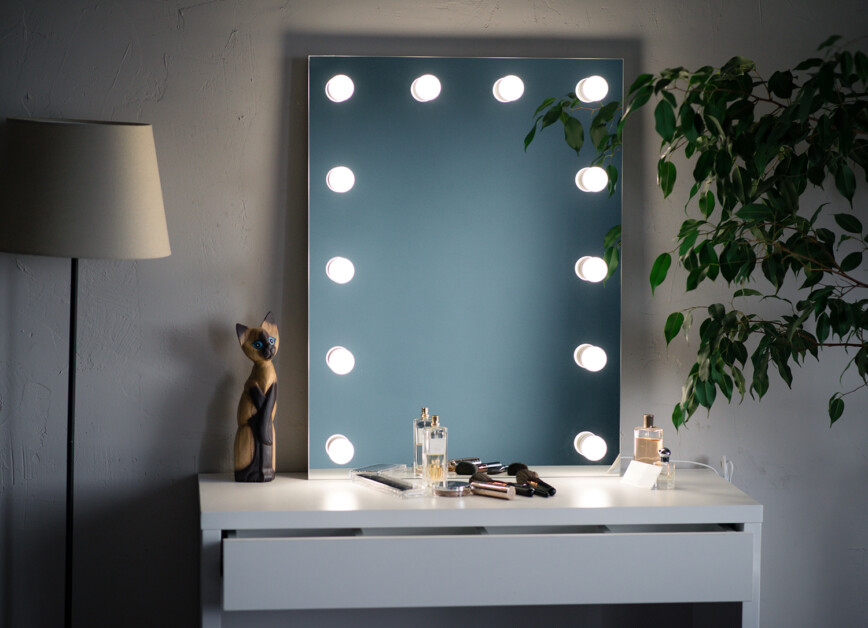 A bathroom mirror with lights on the other hand will give you the perfect level of lighting for you to make sure that you look your best. Sometimes this will come in the form of LED strips along the side of the mirror or you may also find mirrors with bulbs at the top, which give that Hollywood feel.
Extending Mirror
Some people prefer a more portable and movable mirror which really helps to assess the fine detail of the skin. Extendable mirrors can be either fixed to a wall or they can be mobile, depending on what your individual needs are. These mirrors are great for shaving and making sure that all hair is removed, and they can also greatly help with tough make-up application such as contouring.
Round Design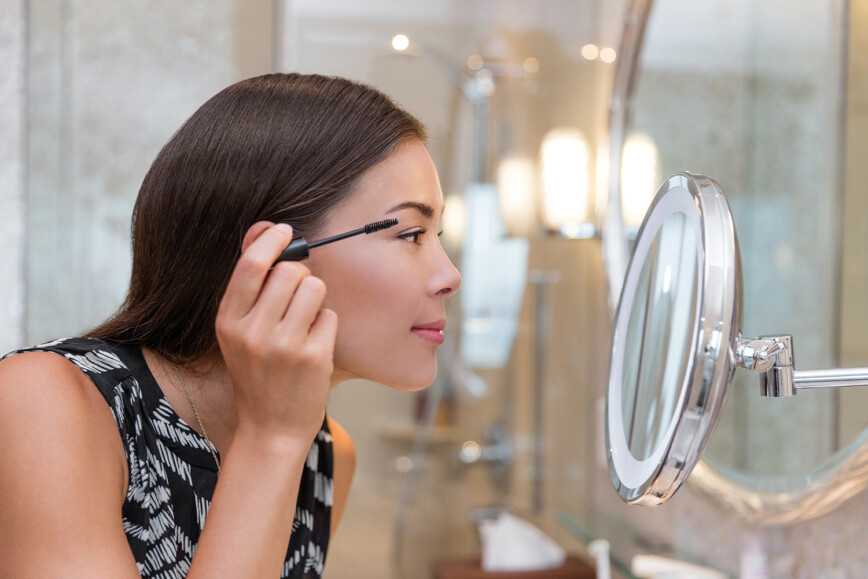 A round design is generally the best for a vanity mirror because it ensures that all of the focus is on the face, and not what is going on behind. The roundness of a face is perfectly complimented with this type of mirror and it just makes things that little bit more personal, which is of course the reason for having such a mirror in the first place.
Double Mirror
If you want a larger mirror for your bathroom but still wish to have that vanity feel about it, you can opt to split the mirror in half and have two frameless mirrors. This will still give the room the effect which you are looking for, whilst also being able to enjoy the benefits of having a more personal mirror as well.
As you can see there are multiple choices for you when it comes to getting the right vanity mirror and the choice will eventually boil down to how you will be using the mirror, where in the home it will go, and how the mirror style compliments the overall design of the room.
Turn your Mirror into a Unique Piece of Art
Mirrors are not only suitable for makeup, but also for selfies, and can also be used as room decorations. You might consider customising the mirror holographic stickers from CustomSticker.com that you put on the mirror. Text and picture stickers add a touch of personality to your mirror decor.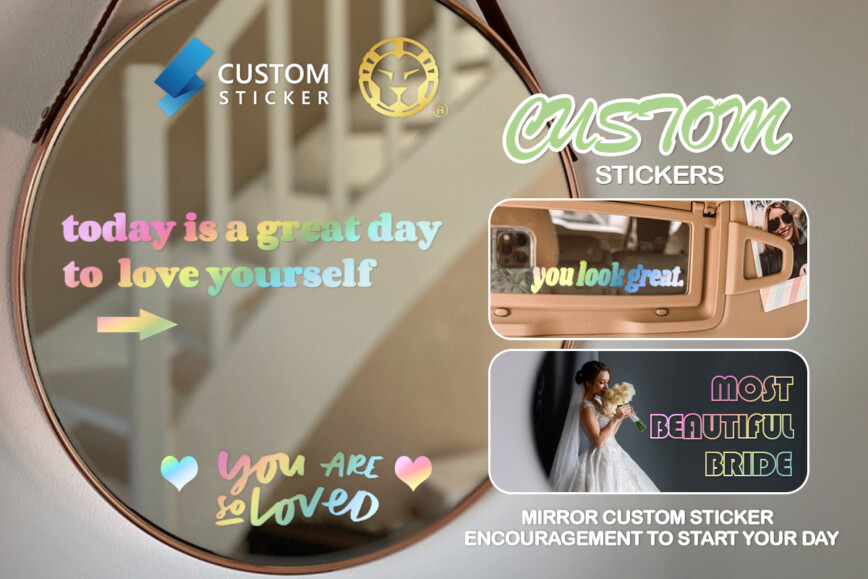 For example, you can put positive words and affirmative stickers on your own mirrors, not only do selfies look better, but daily mirrors inspire expression and self-love. From entrance mirrors to bathroom mirrors and even mirrors on your car, find the perfect mirror sticker to make every mirror selfie more epic or inspirational.