It's the time of year when we make improvements to our home.
Painting is one of the top things to do when spring and summer arrives. It doesn't have to be a stressful experience; it is fun and easy with these handy steps to painting success for beginners.
Firstly choose your paint
You need to first decide what colour you want on the walls. You need to consider the trims and borders and whether all walls will be the same colour. It's a good idea to get several testers to see which colour looks best when on display. Remember to check these in different lights as the shade will change depending on the light in the room.
Once you have narrowed your choices down, try painting directly to the walls and test out a few finishes too. You can then decide whether you want matte or glossy once you have seen it on the wall. You should also consider the ceiling colour too. It's worth opting for a white if the walls are a darker shade. MyDomaine talks about a few colours which will give your home a modern touch.
Get your tools together
It's also very important to choose the right paintbrush for the job. Different bristles work better with different paints such as synthetic bristles are better for water-based paints while natural works well with solvent-based paints. You should make sure you check the size of your brush as you want a larger size for walls while a smaller brush will do the trick for the smaller details. You also need to choose the right brush shape and have a cleaner ready to use when changing colours.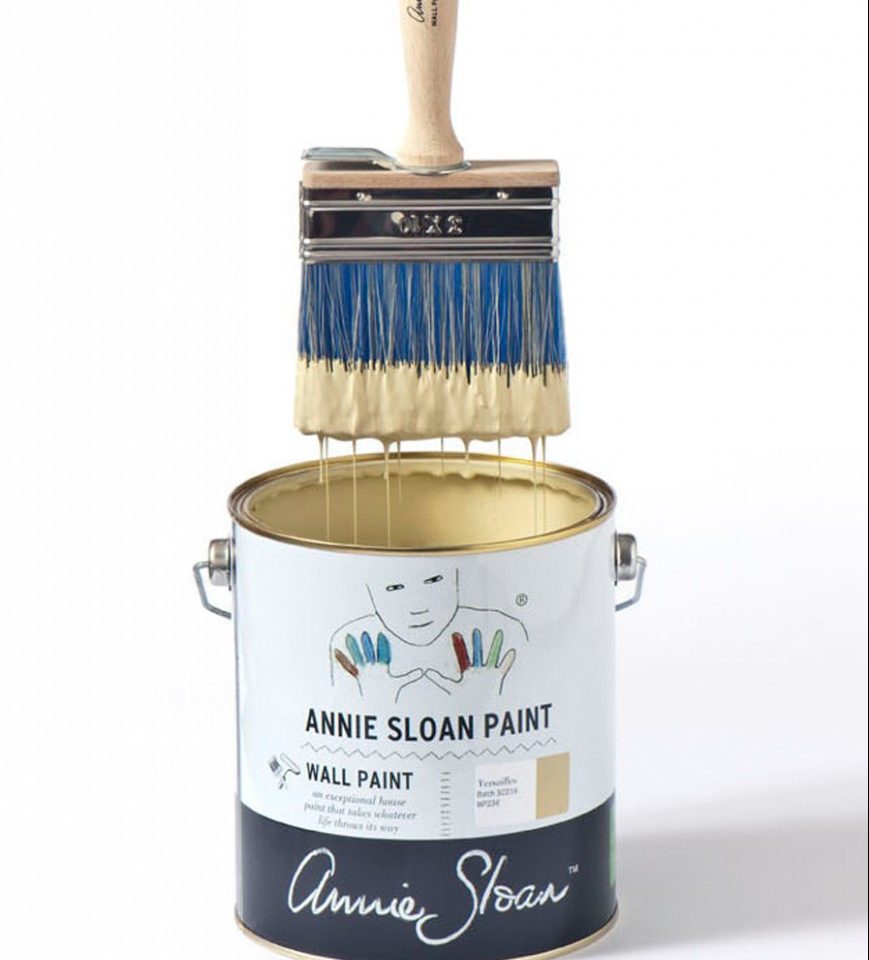 Picking out a paint roller which comes in various pile lengths which are for different textured walls is important. A roller extension is also ideal if you are doing the ceiling. Make sure to get a roller tray and cover too. Ensure you get your prepping tools together too before you get started. You can see a full list of these in How To Paint a Room – A Beginners Guide.
Now prepare the room
You need to prepare the room that you will paint. Start by covering furniture so that it's protected from paint spills. Use drop cloths on items and put plastic on the floor before you paint. You should also use low tack masking tape to line the edges. That way, you will get a better finish on those borders.
Then you should fill in holes and sand the areas down before beginning to scrape and peel old paint away. You then can sand down the walls and remove any dust before giving the walls a wash to remove any grease and dust. Then it's time to layer the walls with primer so that it will look its best when painted.
Ready, set, paint!
Now you have had a chance to prepare, you can mix the paint together. Doing it in one bucket will ensure you don't end up with a poor colour. Then begin painting the edges and corners of the walls which is often referred to as 'cutting in'. You then should paint from top to bottom, completing ceiling painting first.
When using the roller to paint, make sure you do it in a 'W' pattern and ensure you don't overload the walls with too much paint. Remember if you need a break, wrap all equipment in cling film and place it in the fridge. When you have finished painting, remove the tape while it's still damp and use a box cutter so there is no damage.
Main Image Source: Dulux.co.uk