More and more people are choosing garden pods and rooms with a modular design. Why is this the case?
The reason being is that this type of construction system is more efficient due to the materials used and the time it takes to assemble.
There are many other benefits you can expect to get with a modular garden pod design:
Modular Room Design, what is it?
The first thing you need to do is understand what it is. Designers have created building systems that allows them to build structures faster, which includes garden rooms. This systems include prefabricated panels, which are used to construct the garden room. These panels are solid, and conveniently have the door and window sections built-in. Therefore the process to build your garden room is going to be much faster and much easier when using prefabricated sections. For an idea as to what types of garden pods are available take a look here – www.quick-garden.co.uk/garden-offices/pods/ 
The modules are designed in a way that factors in the size of each panel, so they're manageable and work well with standard-sized materials. This enables small work teams to easily fit together the modules when building a garden room, especially as they will not need to use heavy lifting equipment.
The panels use standard-sized materials, which makes it easier for you and the builders to mix and match, and come out with a unique layouts. The same set of panels can be used for two different designs, which allows you to have two very different garden rooms.
What Benefits can a Customer expect to get from Modular Garden Rooms?
There are many benefits a customer can expect to get from modular garden rooms. The list below details 7 benefits:
The modular garden designs are:
Offer flexible floor plans
Offers a great investment value
No need for construction licenses or permits
They can be dismantled easily and moved to another place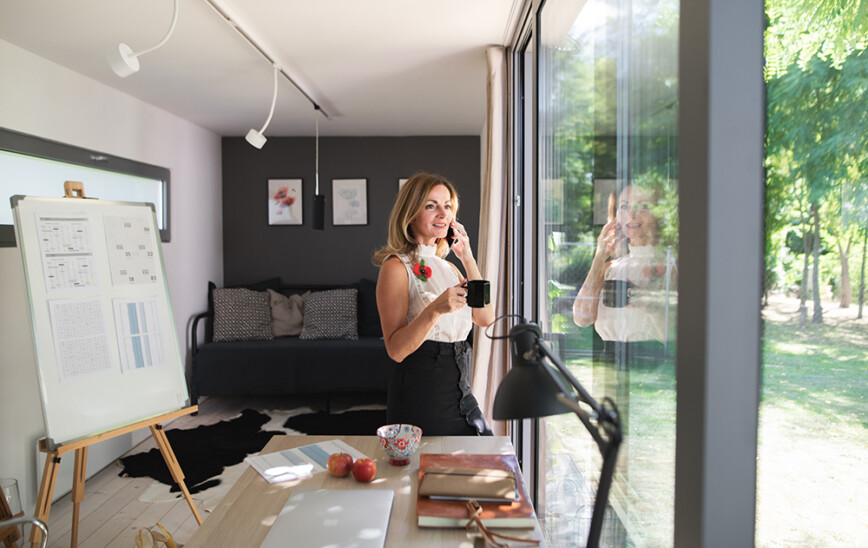 Some more benefits include:
Cost-effective
They are cost-effective when it comes to building. The modular systems are easy and fast to build and can be put together on site. You only need two workers to build one garden room, therefore, having fewer workers involved with the build, in turn helps you save money. If you want a cost-effective way to build your garden room, then a modular system is the right option.
Quality of Manufacture
Modular garden rooms are not built from scratch onsite. When building onsite many challenges can occur, especially due to upredictable weather. If left open to bad weather, over time it can compromise the integrity of the building.
When using a building system, you don't have to worry about most of these issues. The supplier manufactures and tests each structure when they're still in the workshop. The garden room will be fitter together off-site and will not be affected by temperature extremes and bad weather conditions.
Eco-Friendly Materials
Modular buildings become the best option for those looking for an environmentally friendly garden room. This is because they are built using eco-friendly materials, with some even using recycled materials. The off-site building process also creats a lot less waste compared to onsite construction. 
Durable Materials
The materials used are durable to make sure the building lasts for a long time. There's also the option to add fireproofing and sound insulation properties to the internal walls. Plus the modular buildings can also be made airtight, making the building more energy-efficient.
Attractive Bespoke Designs
Each panel design will be the same, but the modules can be used differently for different overal designs. This is one of the main benefits. The modular garden has been built to meet your specific needs. It is going to be a great and unique addition to any property, especiall if space is a premium, as they can also be customised to fit the available space on your property.
Flexible Buildings
Modular buildings offer a lot of flexibility. No matter the use of the space, such as a garden room, studio, office, and more, the building is going to be designed to meet your needs. You are going to have more space for exercising, working, and enjoying the garden. Some even choose to use the garden rooms for more than one purpose.
Fast Lead Time
Suppliers tend to have many module options ready. Therefore the lead time is going to be shorter compared to the traditional way of building garden rooms. With a modular design, the project can take an amazing 6-8 days from when you make the initial order.