Your garden is a space with huge potential. If you have a green thumb, you can easily turn it into a nature-inspired space. A garden could be the focus of many family activities and wholesome quality time or simply a small, peaceful space to escape from your stress.
There are many fantastic gardening ideas that can be achievable. Whether it can accommodate a sprawling lawn and extensive garden, or it is a relatively compact space to work with, natural and subtle ideas often spring a fresh surprise.
If you want to revamp your back garden and make it a place to hang out for nature lovers, here are some design ideas to help you change things around.
Garden Boxes
A very functional, neat and ordered way of designing a garden. Arrange sections based on types such as vegetables, herbs, spices, etc.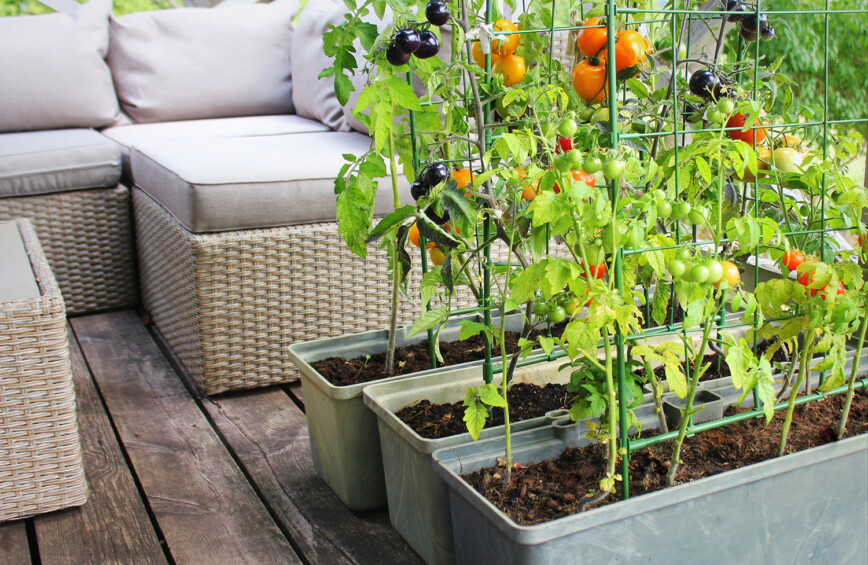 It's a great way to supply your own ingredients for some hearty home-cooking and aesthetically pleasing too.
Patios with seating.
A seating space from where you can admire all your gardening efforts and enjoy the flowering green glory of your garden. A patio provides a comfortable and stable platform, raised a little above to demarcate a clean section. Rocks or pebbles can further outline the patio. Colourful wicker or wrought chairs and table can complete the setting.
Benches under pergolas
A nice, secluded and shady spot for your favourite hobby while appreciating your garden view. Pergolas are effectively vertical garden extensions covered with vines and flowering climbers. Add a rustic or colourfully popping bench and it's an ideal green haven.
Chairs for a compact space
Townhouses often have space constraints but that doesn't mean a compact back garden can't be upgraded. Think on the lines of container gardens, unique pots and planters, a trellis fence with ivy, and a nice furniture set to enjoy it all. Adirondack chairs, or even folding ones.
Water feature and seating
Introducing a water feature into your garden will instantly elevate the nature quota. This could be a man-made stream, a fountain, an artificial rock-lined pond or just a birdbath.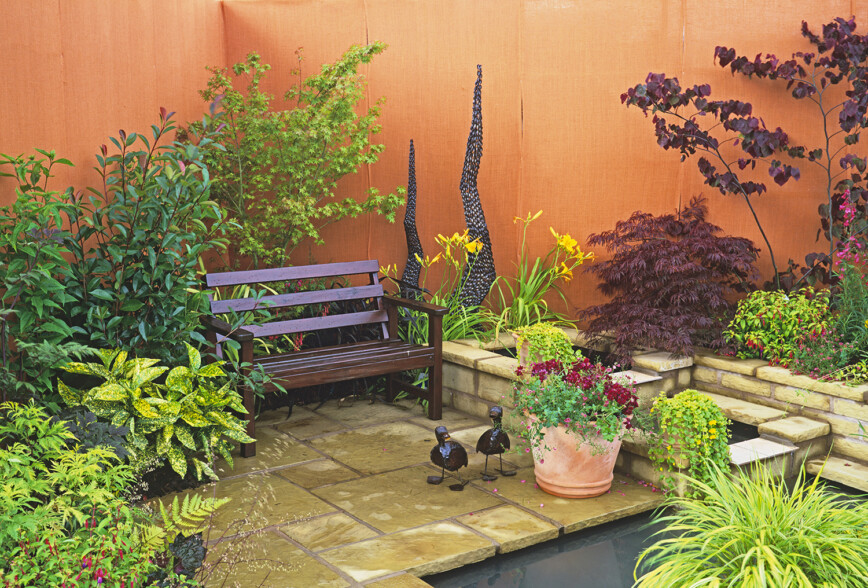 Of course, an intimate seating arrangement with vintage chairs and a small round table is the perfect complement.
Tropical archways
A stunning addition to bigger gardens, a natural grown archway requires considerable skill. The effect can also be achieved with any other large scale piece to tame hedge or climbers accordingly. All it needs after that is a lounge chair and you are all sorted for any season.
Lifestyles can vary but a place under the open sky brimming with nature is every garden lover's haven. This could be a place for entertaining or simply unwinding. Pick your idea of a green back garden from above and accentuate it with contemporary outdoor furniture from Papaya ranging from solid teak and woven cord.
Create your own green haven with the style of modular settings and the subtlety of nature.