Now that summertime has finally arrived, we are all heading out into our gardens and basking in the sunshine.
As we don't tend to use our patios very much, they can become rather neglected. Aside from a few outdoor chairs, most people don't bother with decorations. But if you really want to make the most of your garden this summer, then you need to start adding some furniture. Of course, we are quite limited by weather conditions with outdoor spaces, so it can be difficult to come up with ideas. That's why we have written this article today. Read on to find out some fantastic decorating ideas for doing up your patio!
Buy Patio Furniture 
First and foremost, we suggest buying patio furniture! This will instantly make the space look less sparse and certainly much more attractive. Depending on your taste, you can choose from a huge variety of different styles. People who like the rustic aesthetic might want to go for wicker furniture, whilst those who prefer something a bit more understated might like wrought-iron tables and chairs.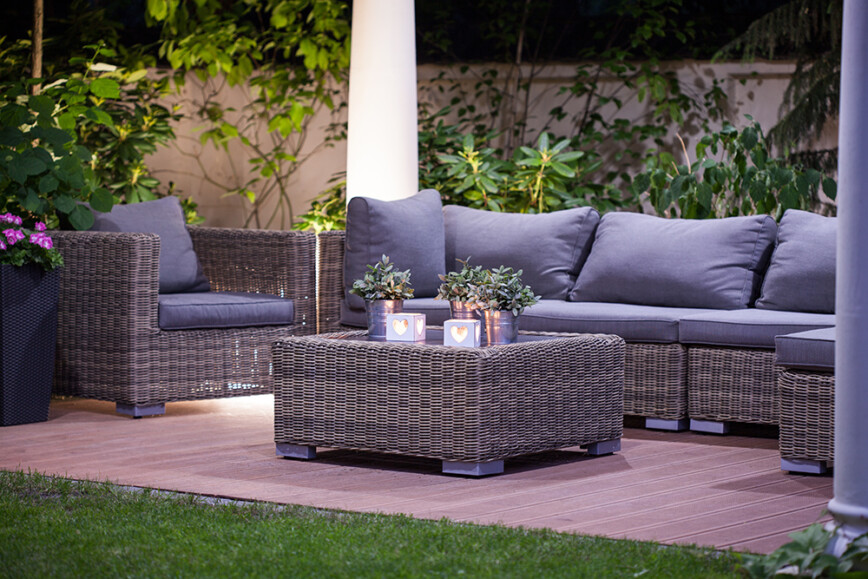 Don't forget about getting some weather-resistant seat pads and cushions for your furniture! Once again, you have a big selection of styles to choose from in this regard. Make sure to have a specific theme or colour scheme in mind when buying your covers. You might ruin the overall aesthetic of the patio by choosing mismatched pieces. 
Add Little Touches 
Your patio is probably starting to look a bit more likre a 'lived in' exterior space. However, you might now be thinking that things still seem a little barren. That's why you need to add some smaller touches to your patio! These will really help to bring the space to life. But what do we mean by small touches? Well, for one, you could buy some outdoor tableware, such as rattan table mats, candle holders and attractive ceramics for the table. These are perfect for dining in your back garden and help to spruce things up.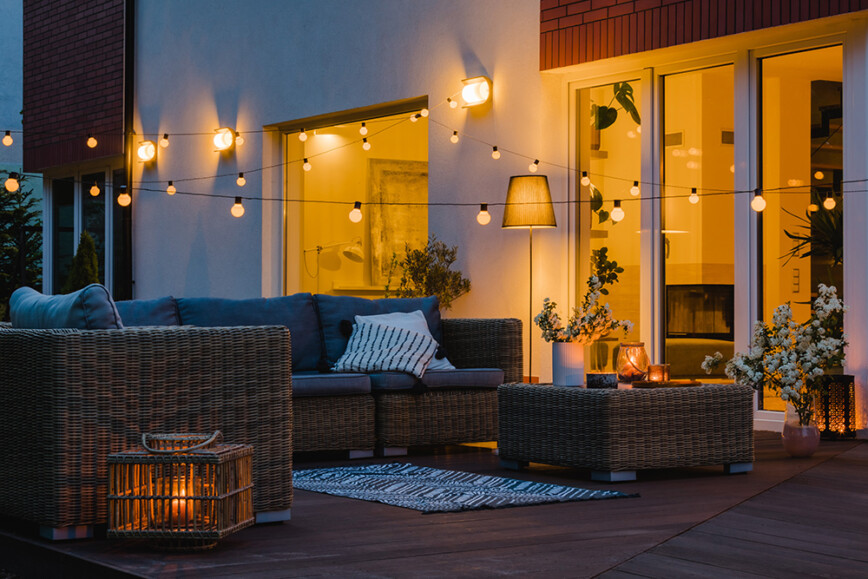 We also recommend buying some outdoor lights. These might include fairy lights, wall lamps or solar stake lights. At twilight, this can make your patio look beautiful and feel truly atmospheric. Little ornaments for your patio are also a nice touch, such as contemporary statues, coloured pots or elegant vases to evoke a 'Mediterranean' style patio.
Embrace the Outdoors 
One easy and effective way to decorate your patio is adding some plants and flowers. This is also reasonably inexpensive, whilst making a big difference. If you haven't got much of a green thumb, then invest in some low maintenance plants.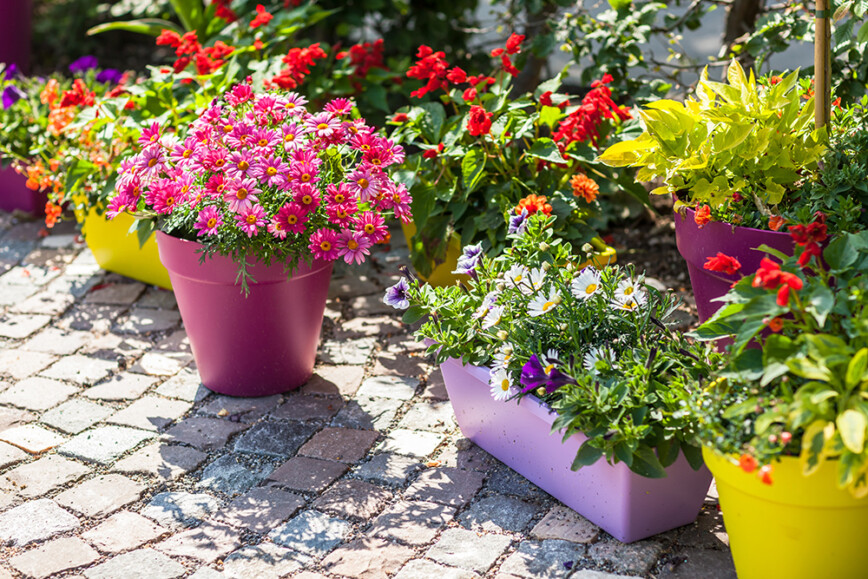 Those that are avid gardeners can go wild! Plants and flowers are a brilliant way to add some character and a pop of colour to your patio. Buying some beautiful vases to put them in is also a brilliant idea. Some planters certainly won't go amiss, either. Simply by embracing the outdoors, you can transform your patio.
These are some brilliant decorating ideas for doing up your patio. We hope you found our recommendations useful and now feel inspired to transform your outdoor space!